Alden 1497 Black Suede Chukka
Additional Model Details:
Single Flex Welt Leather Outsole

360 Pre-Stitched Reverse Welt

Unlined Vamp
Alden 1497 eBay Sales (last 50):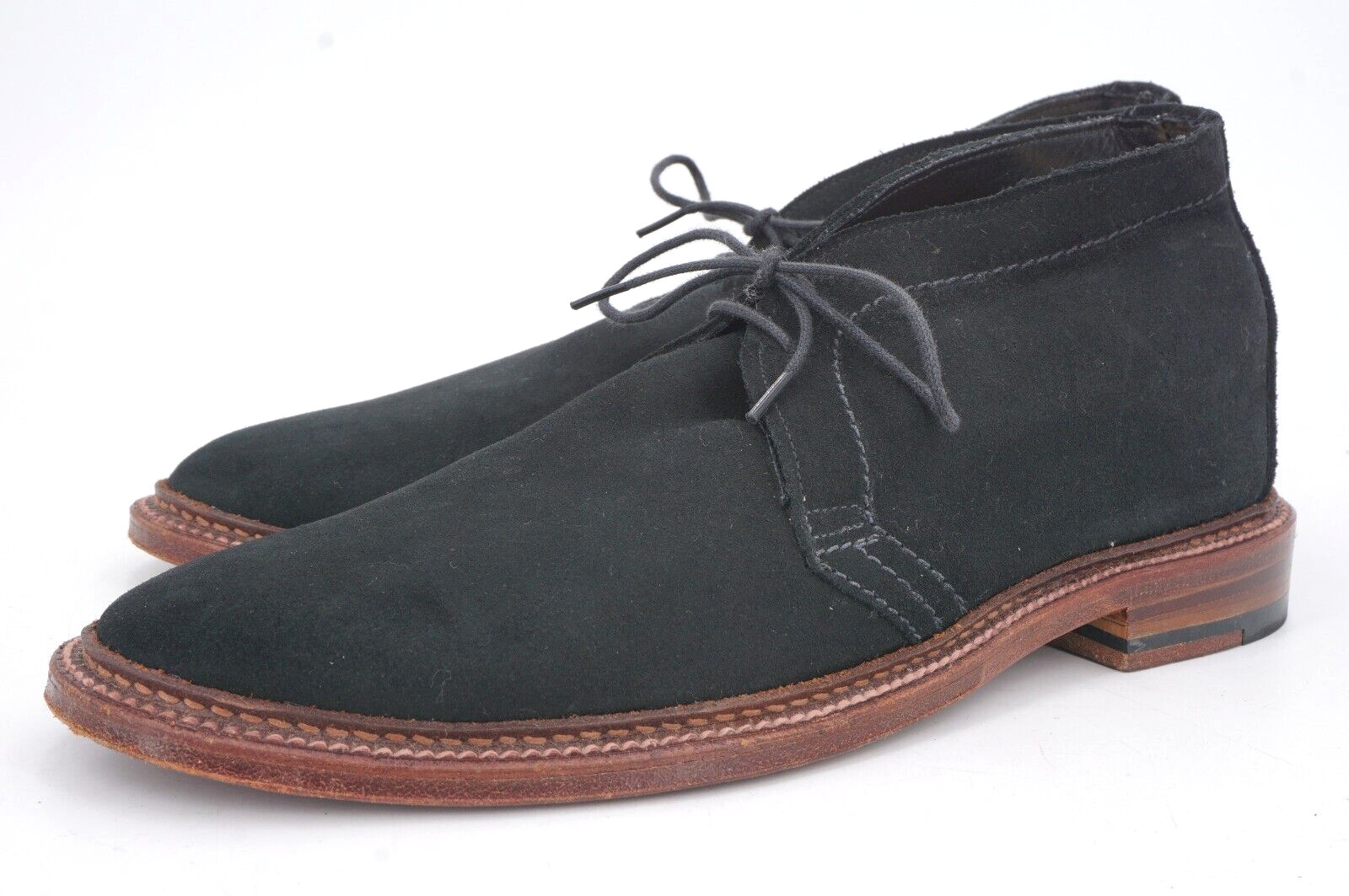 WORN 5x | $605 ALDEN 8.5 D BLACK SUEDE CHUKKA BOOT 1497 SHOE TREES + BAGS
Condition: Pre-owned
Size: 8.5 D
Start: 2023-06-01 8:06 PM
$337.00

Active

Times Listed: 4
For your consideration a used pair of Alden plain toe chukka boots. Made on a flex leather outsole, 360 reverse storm welt, antique edge trim, and contrasting welt stitching. Made from Horween black suede leather. Shaped over the Leydon last. Tagged size 8.5, D width. Retails for $605. Ships with shoe trees and Alden shoe bags. Outsole Measurements: 12 1/16 x 4 3/16" Price includes USPS priority mail shipping and tracking. Feel free to contact me with any questions. All shipments are typically sent out within 24 hours. International bidders welcome please contact me if you have any shipping questions.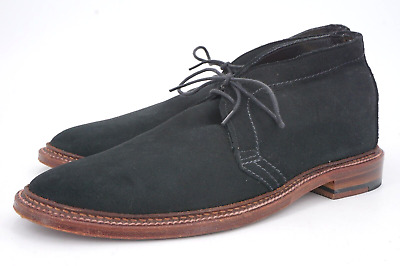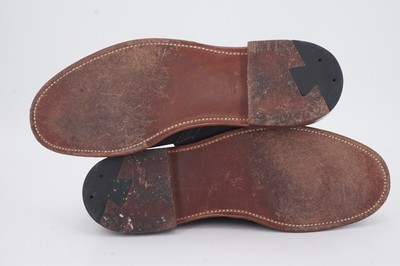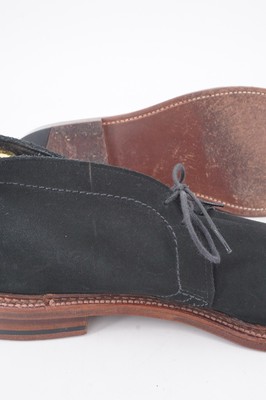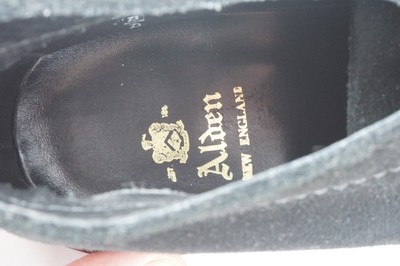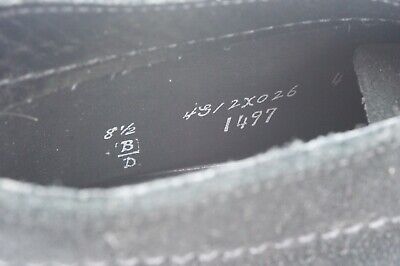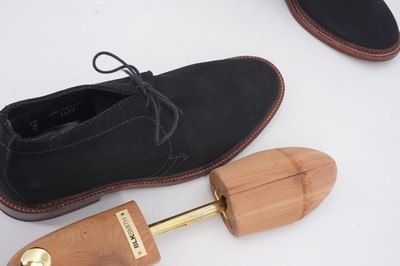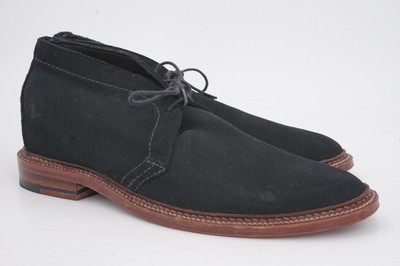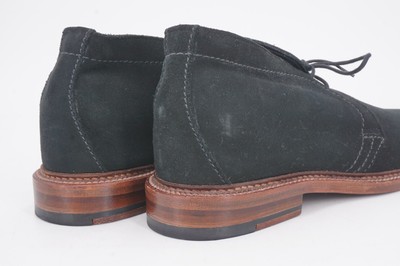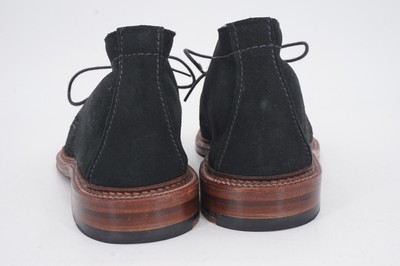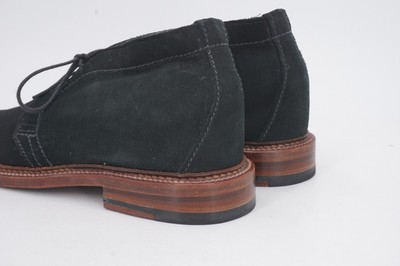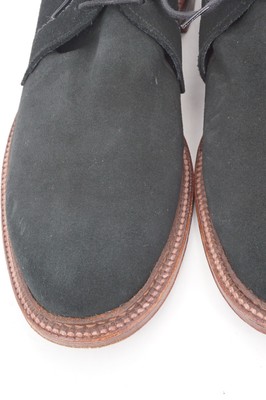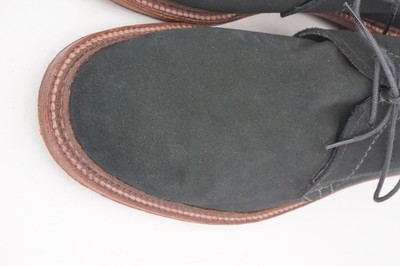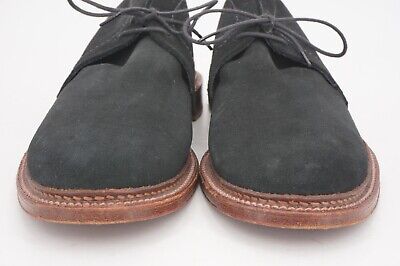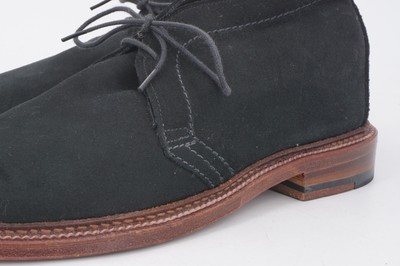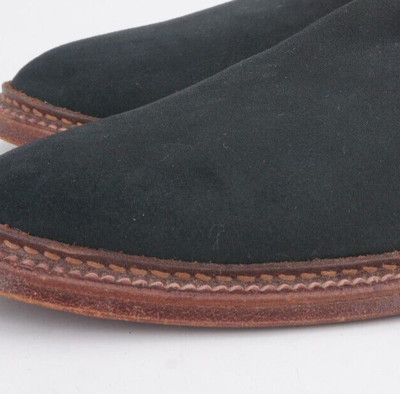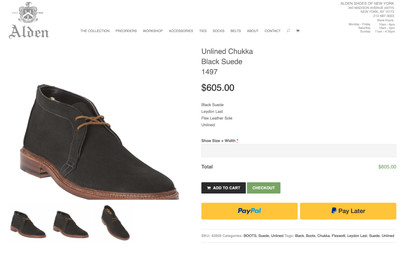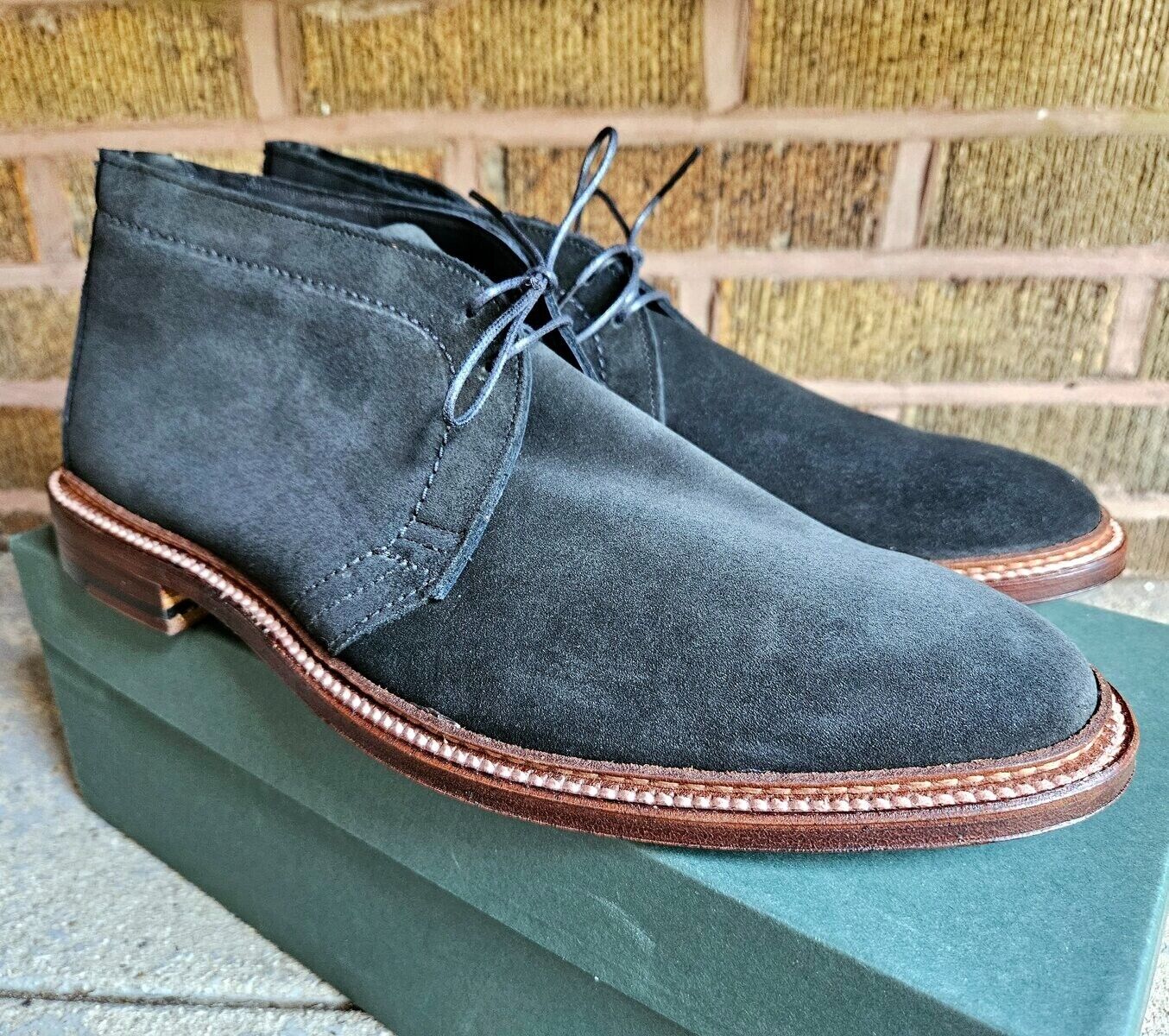 NIB Alden 1497 Unlined Chukka in Black Suede 10.5 on Leydon $605 Retail
Condition: New
Size: 10.5 Medium (D, M)
Start: 2023-05-30 6:21 PM
$450.00

Active

Times Listed: 1
Alden 1497 Unlined Chukka in Black Suede Sz 10.5US on Leydon Last These are brand spanking new, supple suede, deliciously comfortable, and simply gorgeous. They look as great as they feel.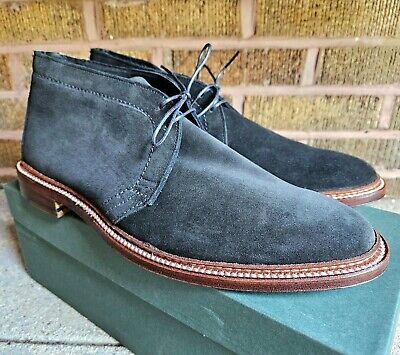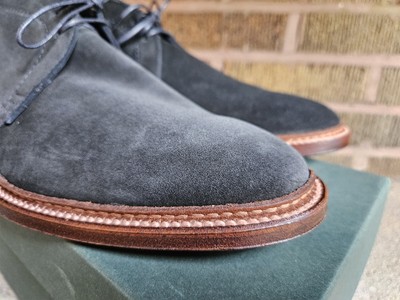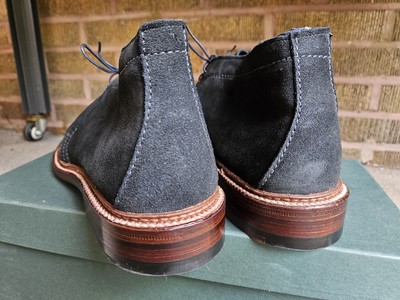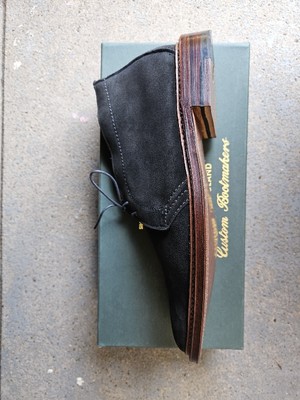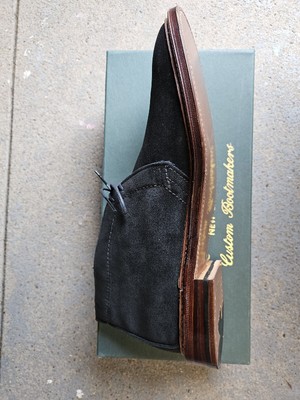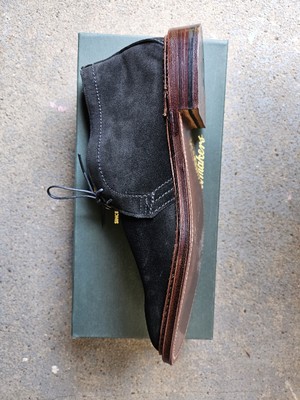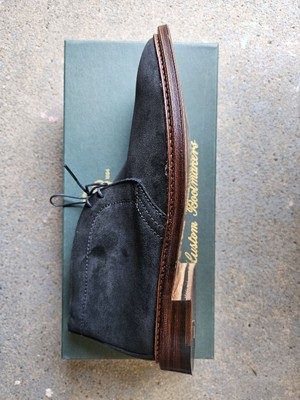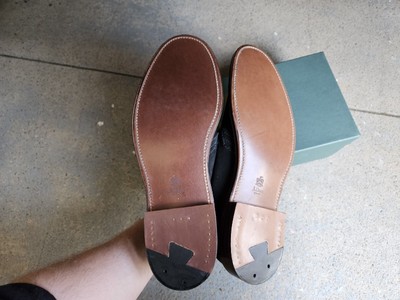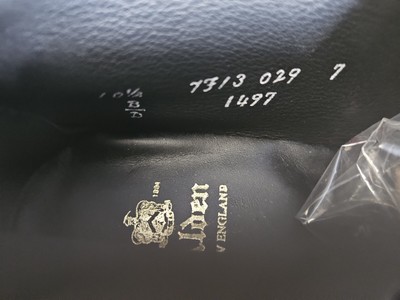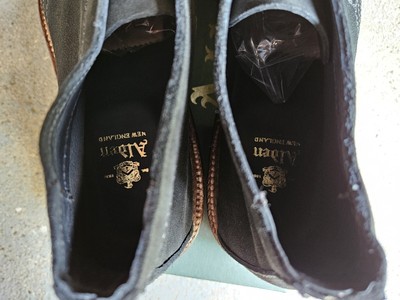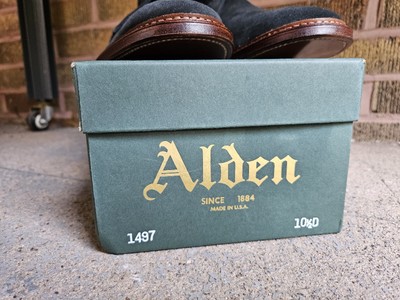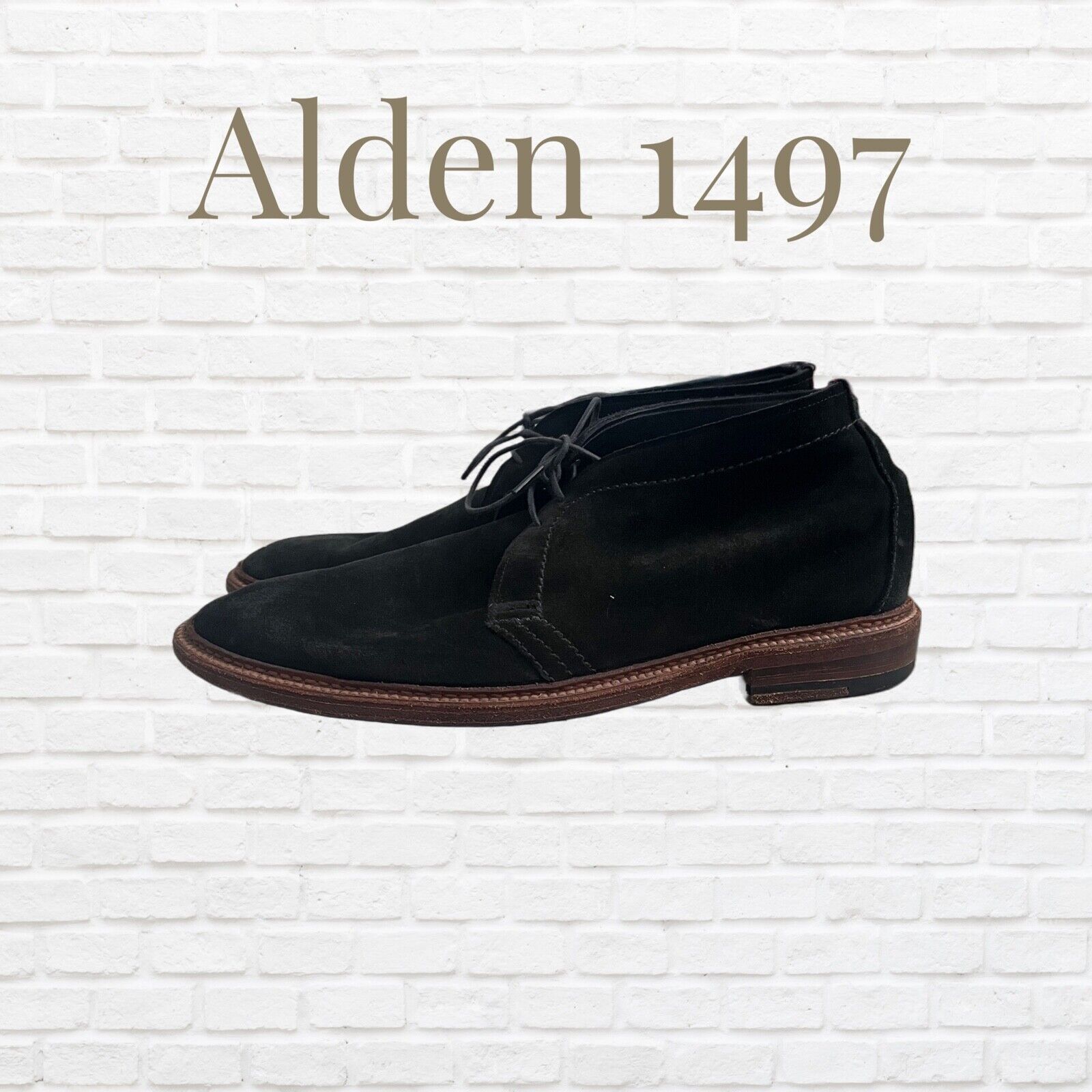 Preowned Alden Men's Suede Chukka Boot 1497 Size 10 C/E
Condition: Pre-owned
Size: 10 D
Start: 2023-05-09 5:41 PM
$375.00

Active

Times Listed: 1
Unlined Chukka Boot Black Suede Calfskin Leather Flex Welt Construction 360 Degree Goodyear Storm Welt Single Flexible Leather Outsoles Leydon Last Alden Black Suede unlined chukka boot. This unique combination of super soft, black calfskin suede uppers with vegetable tanned insoles and flex construction leather outsoles provides a great looking classic casual boot the natural sole edge further enhances this very appealing boot. Flex models are made with Goodyear welted construction; beneath the insole is a layer of cork, providing additional resilience and insulation. Every Alden New England shoe carries a tempered steel shank, precisely contoured and triple ribbed for extra strength. Truly the backbone of a fine welt shoe or boot, the shank provides the proper support and shape required to give comfort throughout the day.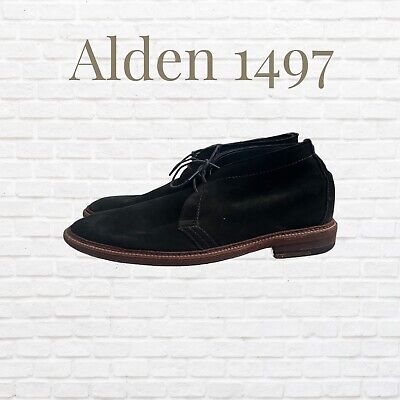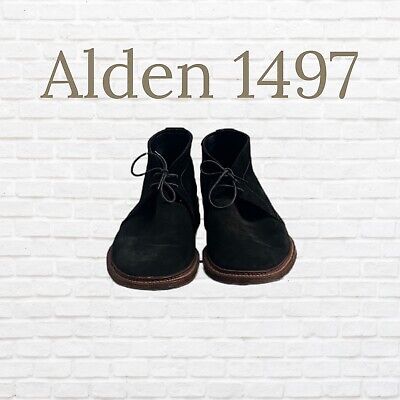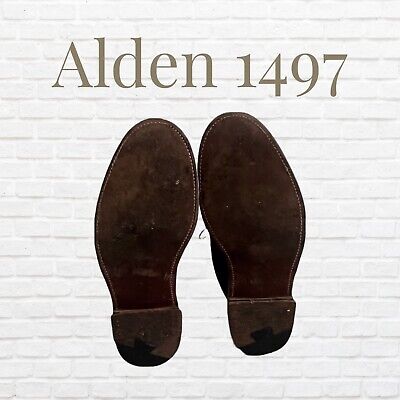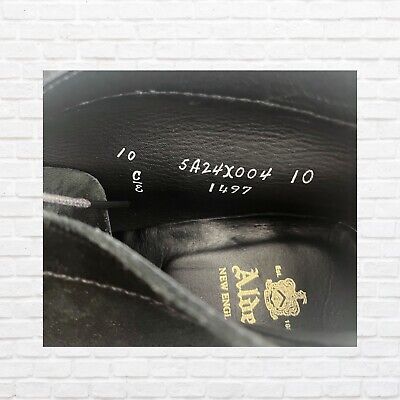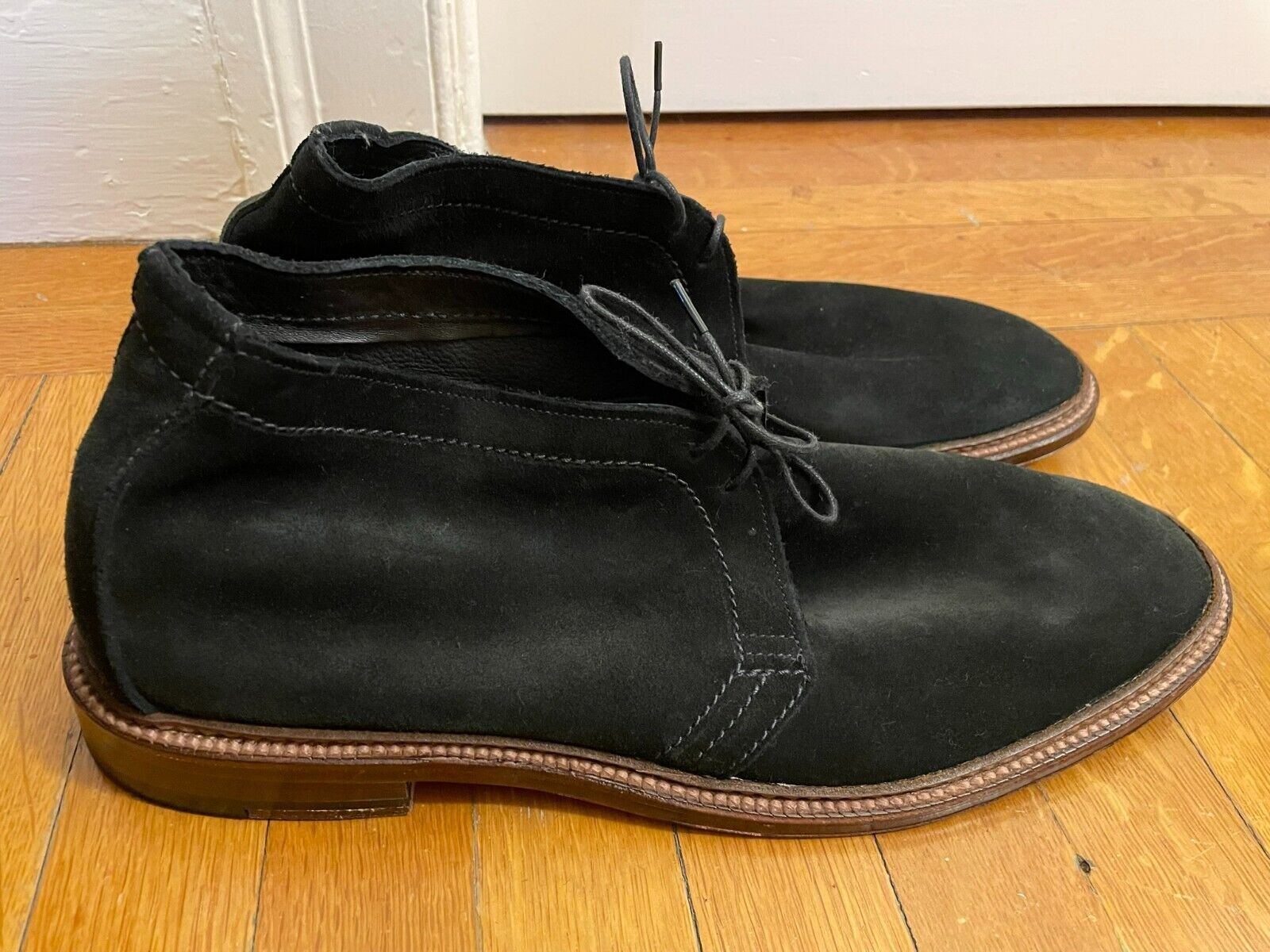 Preowned Alden Men's Suede Chukka Boot 1497 Size 12 D
Condition: Pre-owned
Size: 12 D
Start: 2023-04-01 6:53 PM
$395.00

Active

Times Listed: 1
Preowned Alden Men's Suede Chukka Boot 1497 Size 12 D. Purchased from Fred Segal, LA, CA for 4665 Unlined Chukka Boot Flex Welt - BlackSuede Leydon Last - Fits true to size Pre-owned but in excellent condition It is this philosophy applied to shoemaking that has made Aldenthe best American shoemaker. The rich quality of craftsmanship one experiences when firsttaking a pair of Alden shoes out of its box is due to the character of thepeople who make Alden shoes. They have continued for years to practicetheir craft, resisting the pressure to eliminate difficult or time consumingprocesses, and resisting the temptation to use less expensive or lower qualitymaterials. Thus, the pair of Alden shoes which leaves the box, and goesonto your feet, preserves to some degree, the tradition and culture of earliergenerations. In addition to the intrinsic quality of Alden shoes, there arethree practical and apparent qualities: 1) Visually, Alden shoes are balanced and classicallyproportioned. 2) Alden shoes are comfortable. (comfort due to shoeconstruction, and comfort due to last shape) 3) Alden shoes are durable. The Alden name stands for a belief in old-worldcraftsmanship. Aside from the need to do business and makemoney, the people at Alden are thinking about the quality of theproduct, and small improvements are continually being made, bringing Aldenshoes closer to an ideal combination of form and function.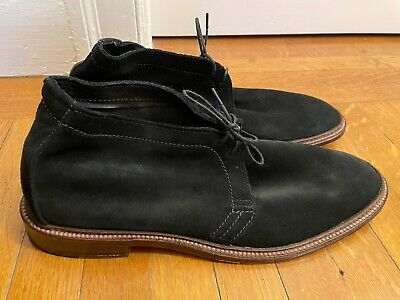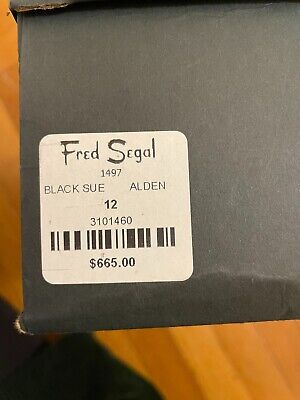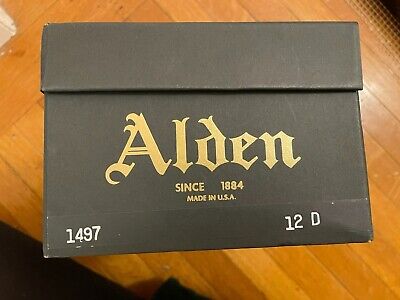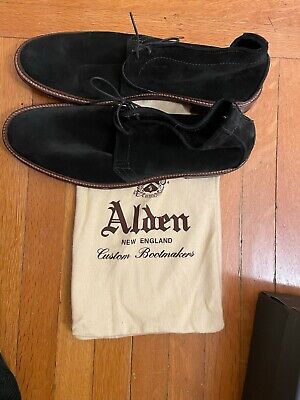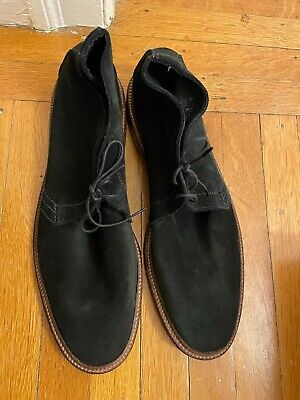 NEW! Alden 13D 1497 Black Suede Unlined Chukka Boot Retail $600
Condition: New
Size: 13 D
End: 2023-03-26 12:10 AM
Duration: 10 days
$290.00

Sold

Times Listed: 2
NEW! Alden 13D 1497 Black Suede Unlined Chukka Boot Retail $600. Come with box and shoe bags. This is a discontinued style, and are more rare, especially in this condition. These boots were in my stepdads closet, he never wore these as they didn't fit right, tried on but never wore.