Alden 324 Brown Oiled Nubuck Split Toe Blucher
Additional Model Details:
Alden 324 eBay Sales (last 50):
When you click on links to make a purchase, this can result in this site earning a commission from the eBay Partner Network.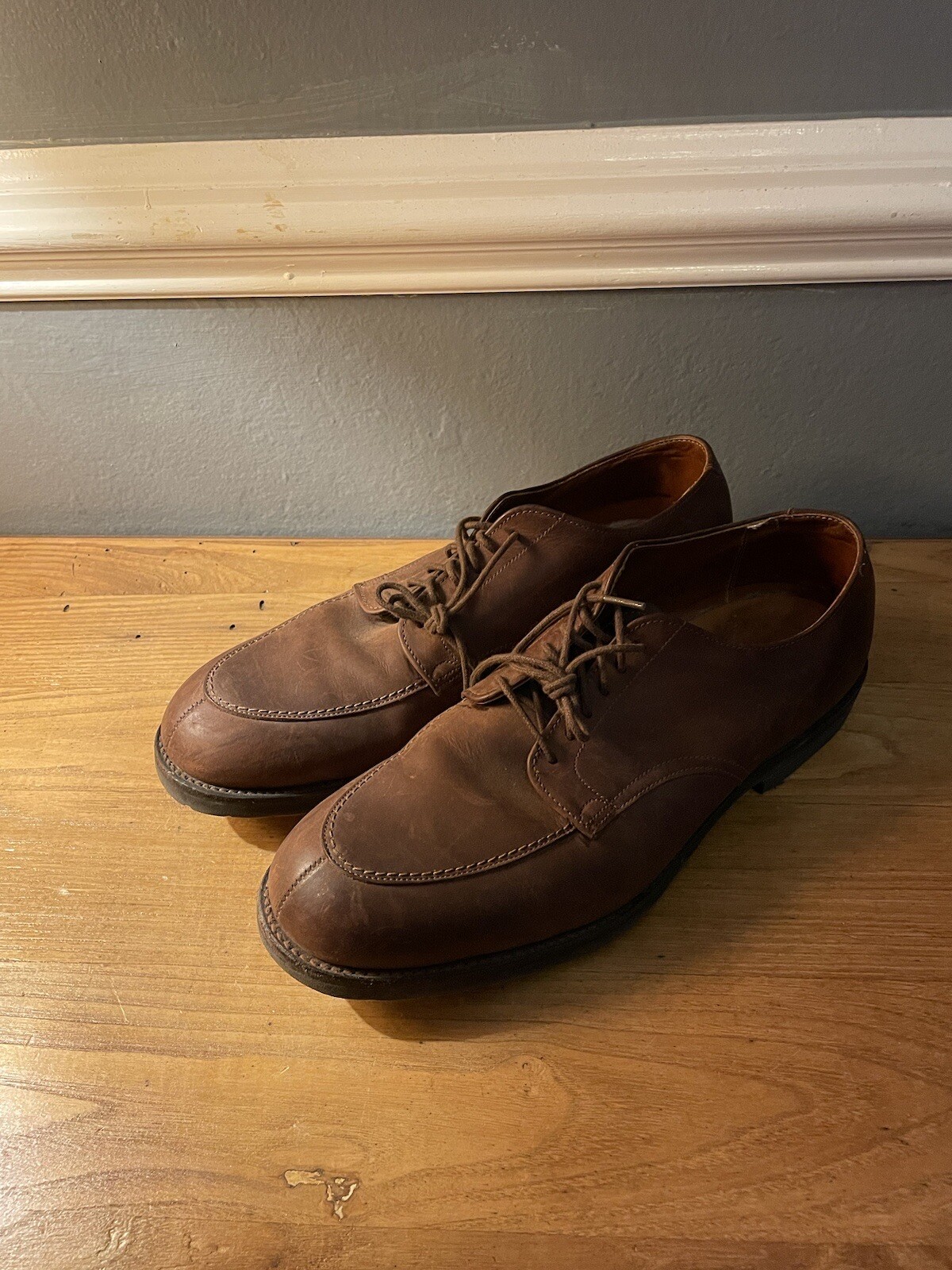 Alden Shoes Men's All Weather Walker Brown, size 11.5 A/C, excellent
Condition: Pre-owned
Size: 11.5 Standard
Start: 2023-07-18 5:08 PM
$99.00

Active

Times Listed: 1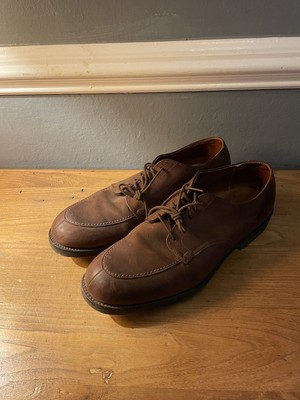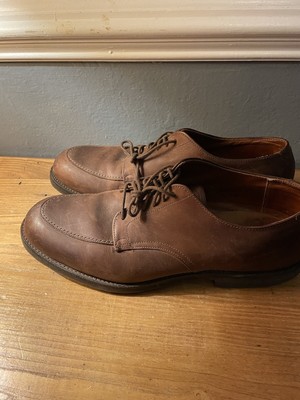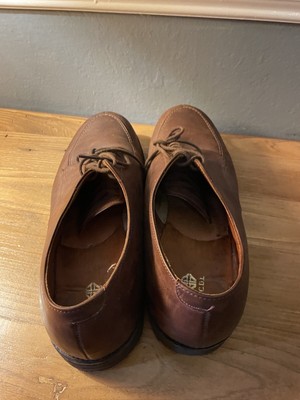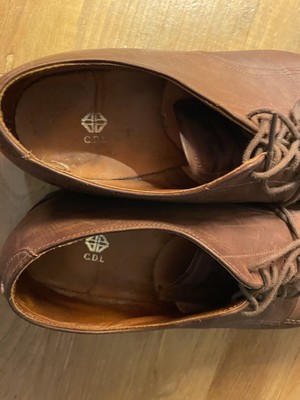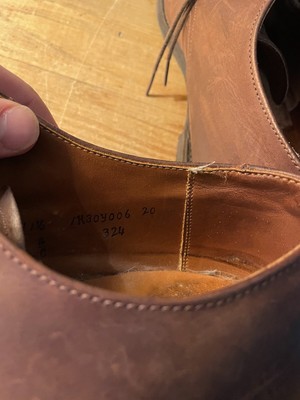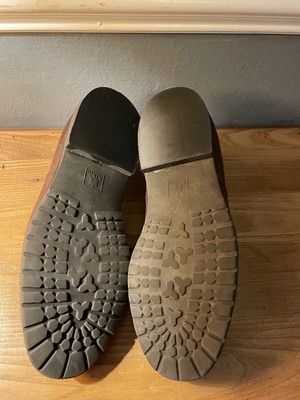 Alden Men's 324 Casual Oxford Oiled Brown Size 11 1/2 D
Condition: Pre-owned
Size: 11.5 D
End: 2023-01-02 5:20 AM
Duration: 74 days, 17 hr, 55 min
$79.99

Sold

Times Listed: 2
Alden Casual Oxford Shoes Oiled Brown Size 11 1/2 B/D Shoes are in very good condition. The only issue is adhesive on the inside of the tongue  where a comfort pad was placed. It is on both shoes as seen in the photos. Can be cleaned or simply reapply a comfort pad.
NEW with box, Alden CDI Foot Balance, Brown, Split Toe Bulcher, Model 324, 11 E
Condition: New
Size: 11 E
End: 2022-10-15 8:06 PM
Duration: 8 hr, 9 min
$163.00

Sold

Times Listed: 1
New, excellent condition. Hard to find Alden walking shoe from their CDI line. This is an E so there plenty of room for an orthotic or high arch insert. Great for people on their feet, or who need support. CDI stands for Contour Depth Inlay. It basically provides more support and space in the shoe. If you're not familiar with Alden's CDI shoes and you're curious, or think you might have a need or might benefit from additional space and structure you should call Alden or one of their distributors - like ShoeMart or Alden Madison - and talk to them. As for the shoe in this listing, Alden still makes the split toe but not in the oiled leather so that makes this specific shoe an uncommon opportunity (if it appeals to you). As for more information CDI shoes and the CDI concept here is an overview written and posted by Alden: This unique system offers precise fitting and correction location with up to 3/8" insert depth capability and a choice of three insert materials. The molded cork, ultra soft aire-o-wick®, and breathable memory foam inserts are all engineered to be compatible with our C.D.I. last shoes. All C.D.I. shoes are manufactured to Alden's highest quality standard. Full leather Goodyear welt construction, supple full grain leathers, soft leather linings are combined with tempered steel shanks, long medial counters, and leather insoles for strong support with softness. Alden's C.D.I. shoes offer a wide choice of styles, from imported calf dress oxfords to our updated casual ultra softs. No matter how difficult the case, Alden's C.D.I. shoes are a most versatile trouble shooter. Applications: CDI can most effectively be used to rebalance the entire foot with perfect fit and complete comfort since both shoe and inlay are compatible in design. CDI may be used where extra room for hammer toes or overlapping toes is needed. CDI may be used for severe metatarsalgia cases, where a depth impression for heads is desired along with proper rebalance. CDI may be used for spur heels since inserts are easily modified. CDI may be used for adjusting size differences of feet without custom shoes. CDI may be indicated for the arthritic sensitive foot where a part of or the entire plantar surface is involved, by replacing certain areas of the inlay with various new soft resilient products. CDI has the accommodation for successful use with internal bracing. CDI may be used in some cases of temporary foot edema where a gradual change in size is required. CDI shoes will accommodate other custom inlays with better results because the lasts are scientifically designed for this purpose. CDI is a specially designed shoe constructed with a removable Contoured Depth Inlay. CDI shoes are designed with varying degrees of depth to accommodate inlays and deformity while retaining fit and hindfoot control with complete forefoot freedom. Each shoe carries a full length Contour Depth Inlay of resilient material designed to serve as a removable base, and whose plantar surfaces approach the neutral position in weight bearing. CDI offers you the opportunity to check fit and feel in one visit without costly and painful revisits and complaints. After the desired foot balance has been achieved, a careful record of the patient's modification can be retained, and the inlay permanently cemented within the shoe. CDI is goodlooking! Looks normal because of its unique design. It is featherlight and strong, a great combination. Advantages: The great advantage of CDI is that it allows a professionally corrected insert to be accommodated immediately in a compatible shoe with extra room, extra depth. CDI is quality, the best materials with the best possible basic design. It is a professional item with a sophisticated scientific background of research and development. CDI can eliminate the need for costly custom shoes or mismates. CDI results can never be disturbed because of poor shoe accommodation since the shoe and inlay are "design compatible". If talking with someone might help call Alden Customer Service: [phone removed by eBay]
Alden 324 Walk Well CDI System Mens Shoes 11E
Condition: Pre-owned
Size: 11 E
End: 2022-09-30 12:55 AM
Duration: 76 days, 4 hr, 1 min
$175.00

Not Sold

Times Listed: 1
Alden 324 Brown Oxford shoes worn twice. Size 11 E. From the Alden CDI system, foot Balance Walkwell shoes. Oiled brown leather, lace up, leather footbed Goodyear lug sole Current version of this shoe goes for $600+ Ships in Alden Box
ALDEN Brown Tobacco Oiled Nubuck Algonquin Blucher Oxford Dress Shoes - 10 E/EEE
Condition: Pre-owned
Size: 10 Extra Wide (EE+)
End: 2018-06-03 9:13 PM
Duration: 297 days, 9 hr, 26 min
$120.00

Sold

Times Listed: 2
Approximate Dimensions & InformationTag Size10 E/EEELength12.875"Width4.625" TC1LGWShipping / Payments / Details - Payment must be made in full prior to the item being shipped - Pre-owned items might have been tailored by original owner - No Proof of Authenticity - Sold based on photos in listing - Pre-owned items might show evidence of prior wear - Custom/Bespoke sized items sold as-is, no returns - Sold per tag size - Measurements are a guide only - Pre-owned items may include spots, runs, mends, or other wear not specifically mentioned - Shipped to paypal verified address only - No refunds, returns, or exchanges