Alden 3557 Black Calfskin LHS / Penny Loafer
Additional Model Details:
Single Leather Outsole

270 Flat Welt

Plaza Slip-On
Alden 3557 eBay Sales (last 50):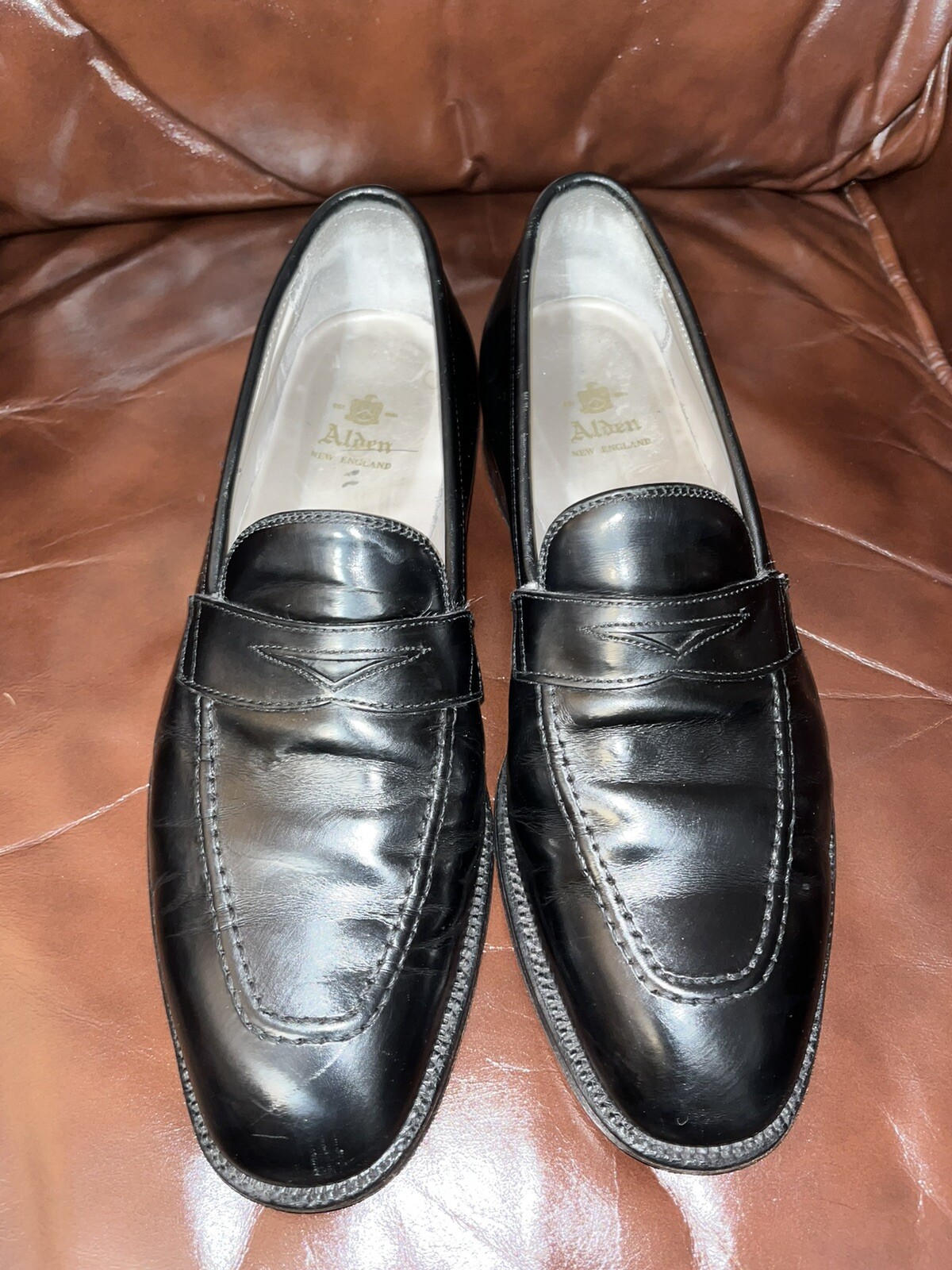 Alden Mens Penny Loafers Size 9 B/D Black Leather Slip On Dress Shoes
Condition: Pre-owned
Size: 9 D
Start: 2023-03-19 2:49 PM
$175.00

Active

Times Listed: 6
Alden Mens Penny Loafers Size 9 B/D Black Leather Slip On Dress Shoes. All sales final no returns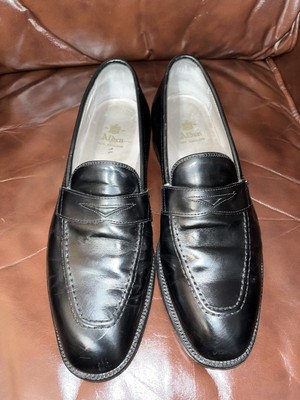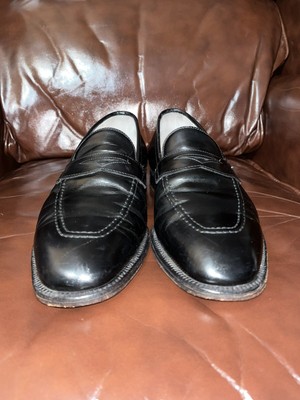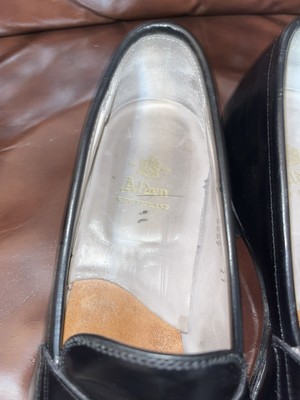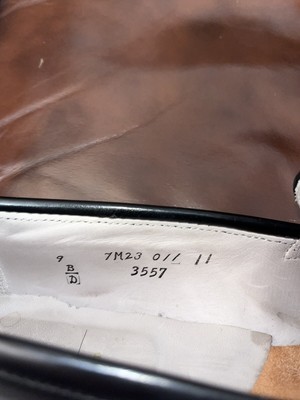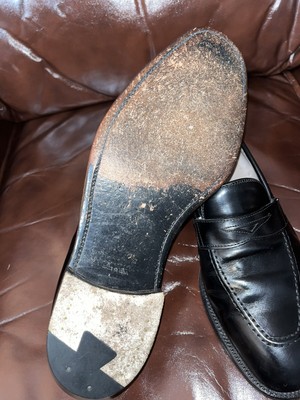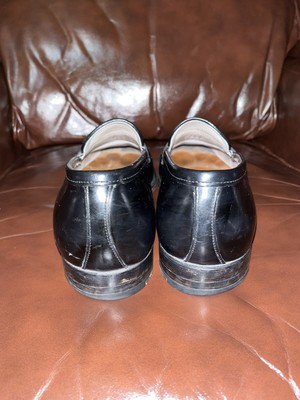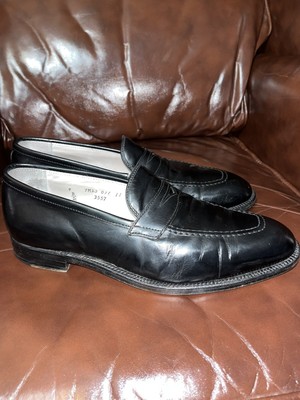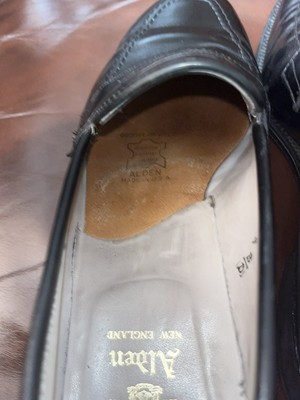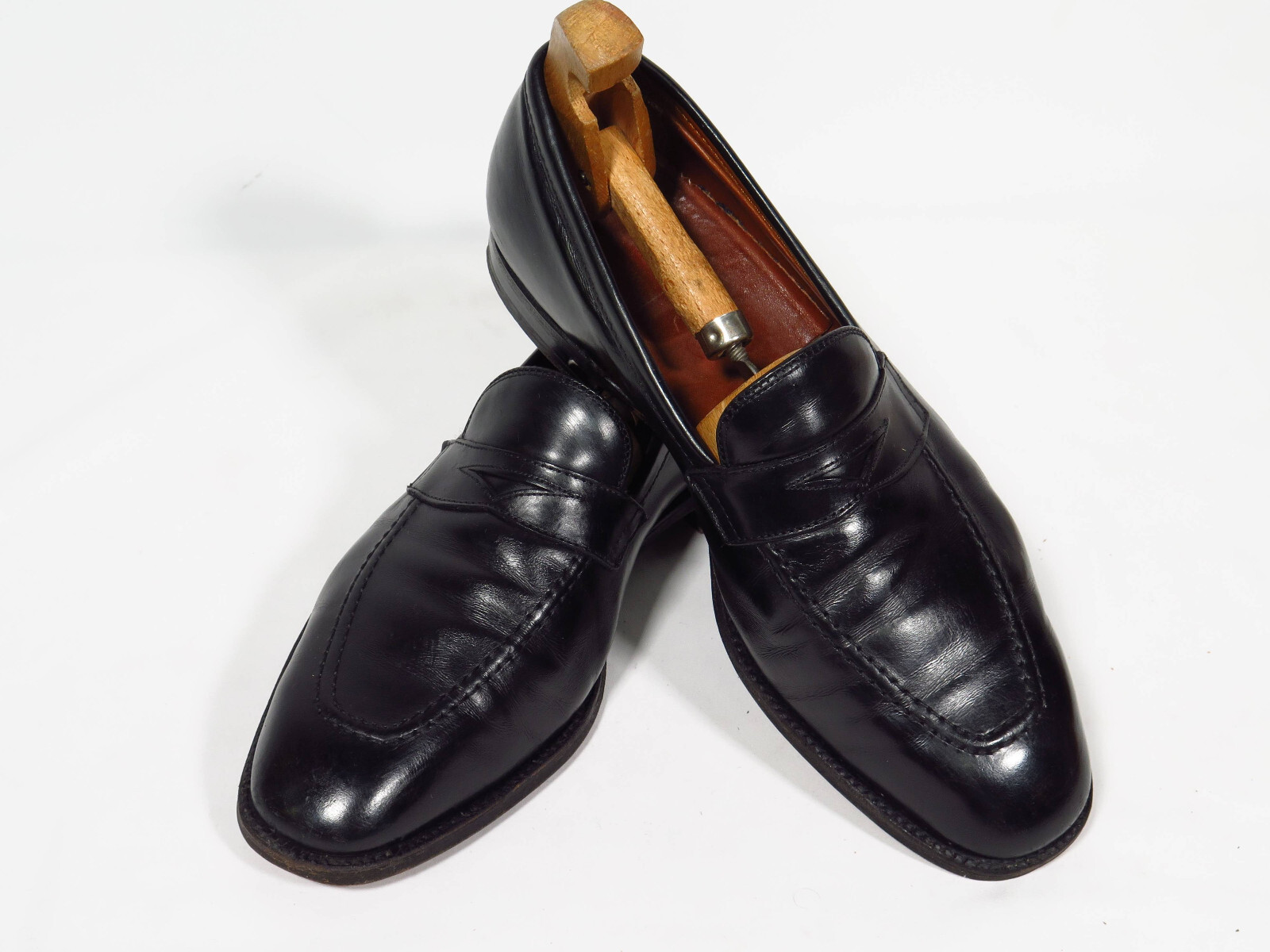 Alden Men's 6557 Plaza Slip-On Black Calfskin Top Strap Penny Loafer 11 D
Condition: Pre-owned
Size: 11 Medium (D, M)
Start: 2023-01-22 4:55 PM
$99.99

Active

Times Listed: 1
Alden Black Calfskin Plaza Penny Strap Loafer Size: 11 D Description Plaza Last Strap Penny Loafer Chisel Toe - Less Rounded Black Calfskin Leather Insole 270-Degree Goodyear Welted Single Oak Leather Soles Shoe Trees Not Included Sizing Labeled: 11 D Plaza Last Condition Good Pre-Owned Condition Previously Recrafted by Alden Established Foot Imprint Uppers have some Small Light Scrapes to the Toes Left Loafer has a Long Scrape on the Exterior of the Upper - See Pictures Recrafted Leather Soles and Heels - Still Eligible for Alden's Recrafted Service Good Heel Lining Leather, Some Shine Soles Are Firm to the Thumb with Plenty of Life Left Heels Show Mild Rounding with Plenty of Life Left These pictures are high resolution and have been resized in HTML to make them easier to view within this listing.You can open these images in a new window to enlarge and zoom. Due to Camera Limitations, Actual Colors may Vary. We do NOT color correct our photographs or apply any post-processing. We calibrate our cameras color settings several times per item. Shipping, Terms and Conditions We take great pride in the items We sell and every item has been laundered or cleaned (if necessary), and treated appropriately for the type of specific textile it is. We conduct minor repairs, like replacing cracked or broken buttons, with identical parts taken from our deep stock of items which failed our inspections. Evey item is inspected multiple times prior to sale to guarantee the highest level of quality. Any flaws or defects will be listed in the auction. We do combine Shipping! And you won't have to ask. We Ship Shoes USPS Priority Mail. We cannot offer same day shipping. We have day jobs from 9am-5pm. We AIM for Next day shipping but realize it will most likely be a 2-day handling time. The terms are within 5 days due to the variable nature of our occupation, holidays and lives. We do not like to offer international quotes but we will. This is because we have to pack the items, weigh them, give you the quote and hope you buy it. It can be a lengthy affair. We will estimate shipping and include an extra 10% for eBay's final value fee (which applies to shipping) and PayPal fees. Yes, 10% is usually within a few cents of what eBay and PayPal will take as fees. If our quote is much higher than actual shipping costs, we will refund the difference of actual shipping + 10% via PayPal. We do Accept Returns. It's on us if we made a mistake. If you don't like the item, it's on you.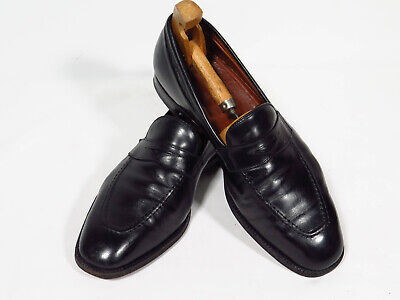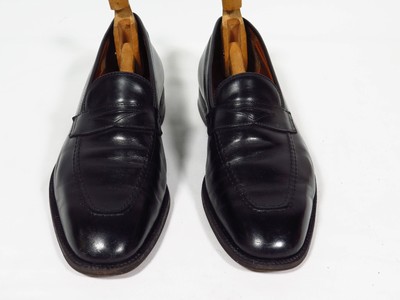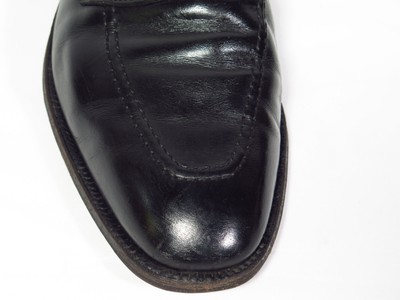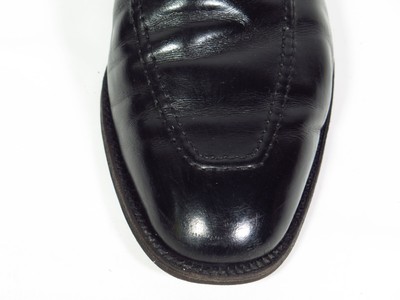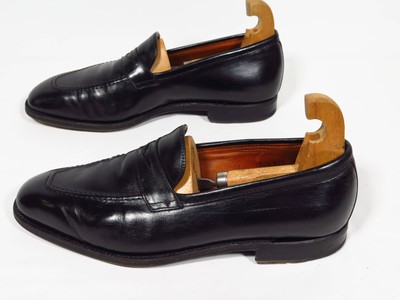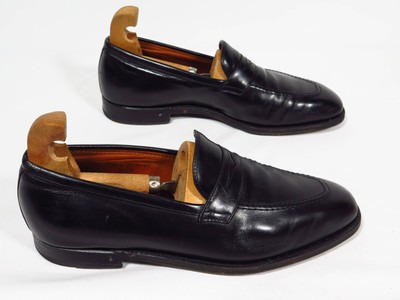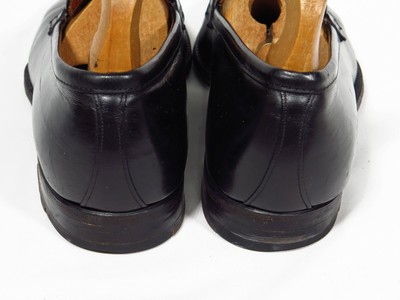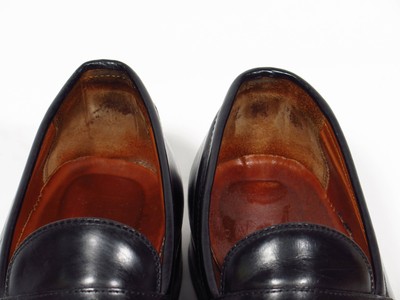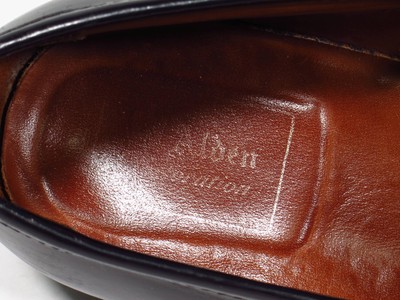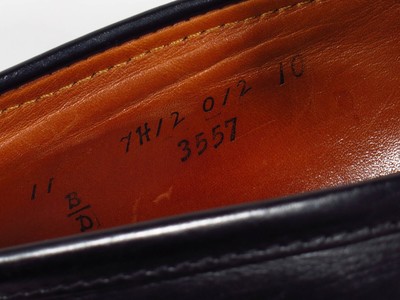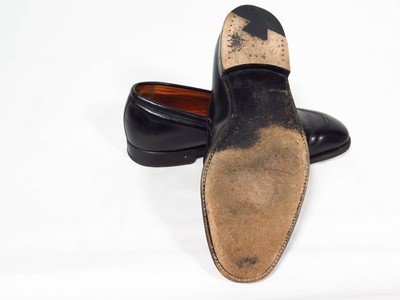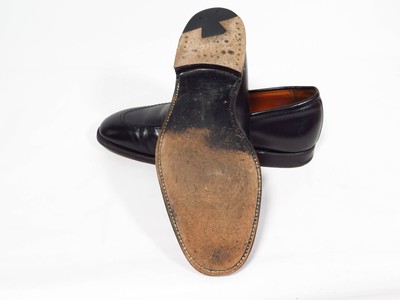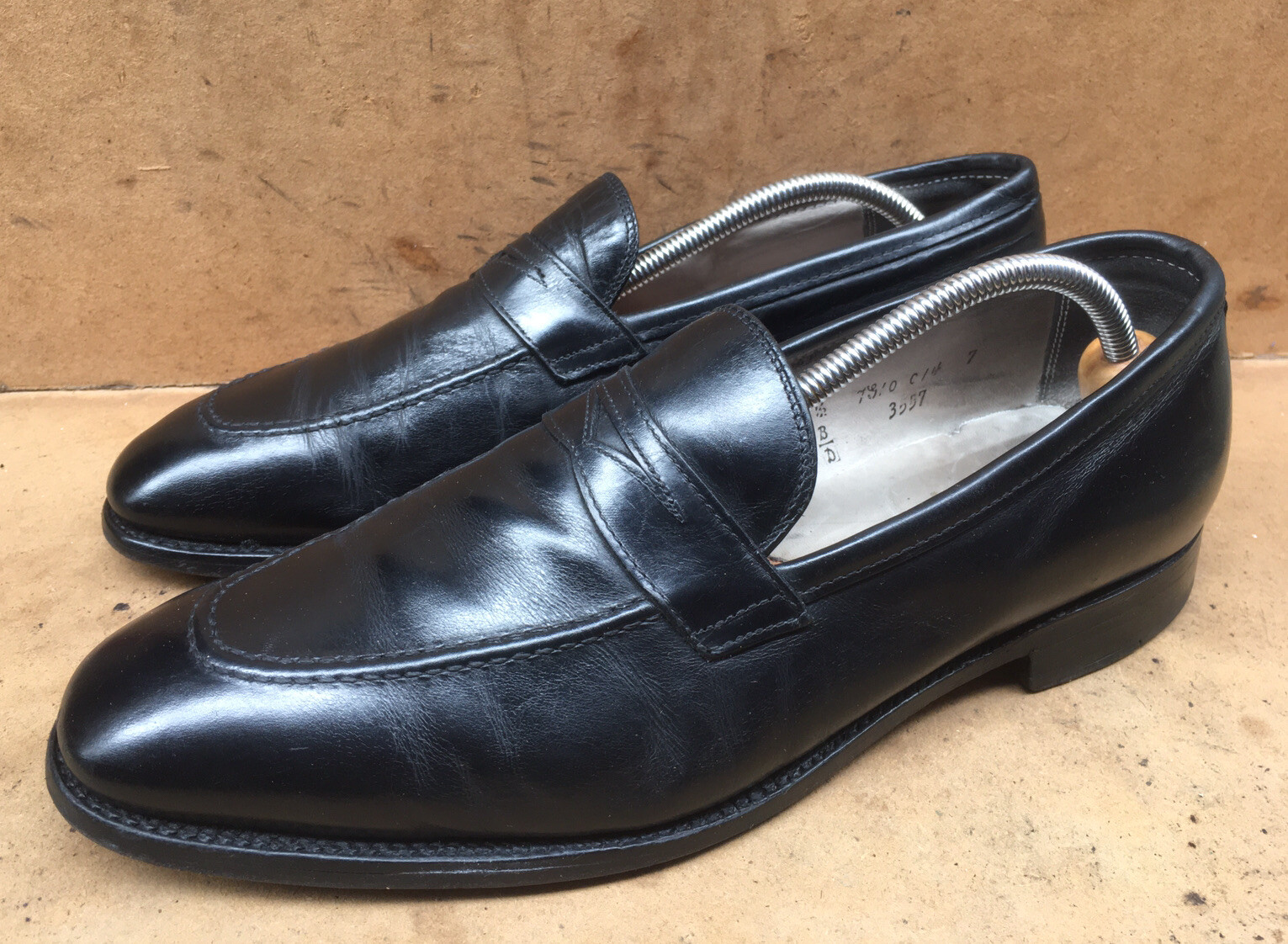 Alden 3357 Plaza Slip-On Loafers Shoes Black Calfskin Leather Size USA 11.5 B/D
Condition: Pre-owned
Size: 11.5 B/ D
Start: 2022-08-10 2:36 AM
$99.99

Active

Times Listed: 1
Shoes are pre owned. Upper leather may show some scratches,dings and some scuffs. Please see all pictures for full description of the shoe. Folding on the toe area. Folding on the entrance area. Stains and signs of wear on inner the sole. Ask questions if interested. Open to all offers and prices are negotiable. Shipping Arrival of the item will take 5 days after shipping. Currently shipping from kenya. DISCLAIMER 1.I don't accept returns.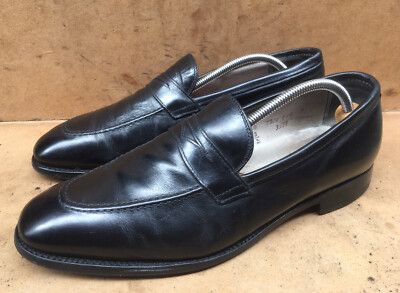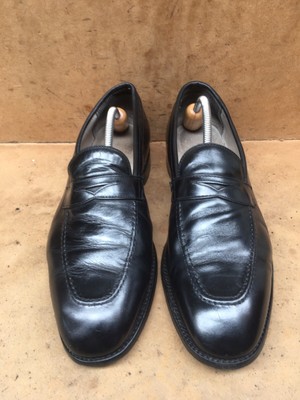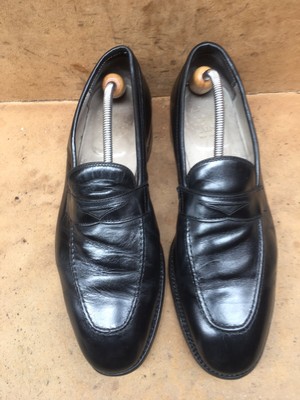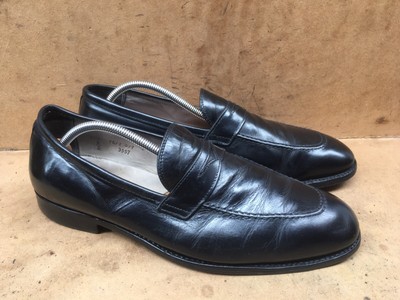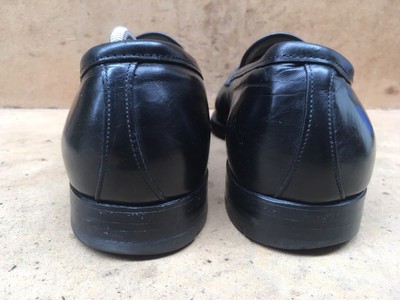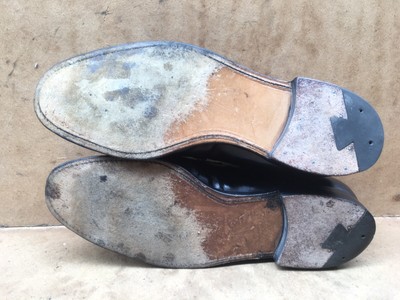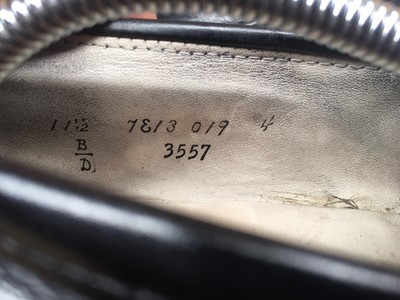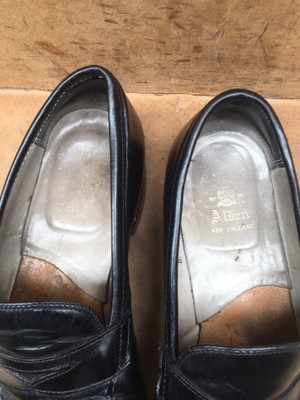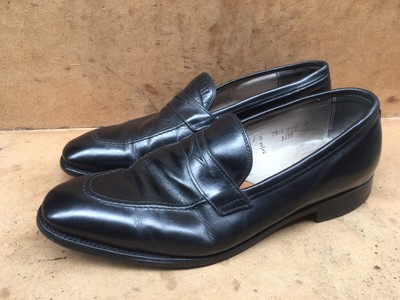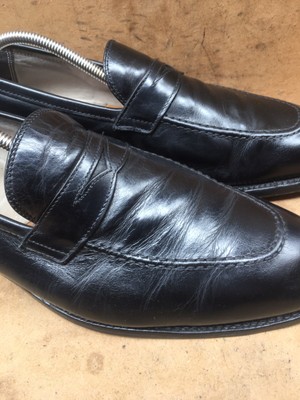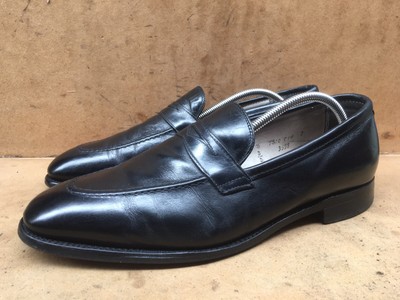 MOCASSIN ALDEN 3557 PLAZA SLIP-ON BLACK CALFSKIN 5 1/2 MEN'S SHOES
Condition: Pre-owned
Size: 5.5
End: 2023-03-17 8:02 PM
Duration: 59 days, 15 hr, 8 min
$50.00

Sold

Times Listed: 1
MOCASSIN ALDEN 3557 PLAZA SLIP-ON BLACK CALFSKIN 5 1/2 MEN'S SHOES.
MOCASSIN ALDEN 3557 SLIP-ON SQUARE BLACK CALFSKIN 9.5 / 43 SUPER CONDITION MEN'S
Condition: Pre-owned
Size: 9.5
End: 2023-02-05 9:36 PM
Duration: 137 days, 0 hr, 47 min
269.00 EUR

Not Sold

Times Listed: 1
MOCASSIN ALDEN 3557 PLAZA SLIP-ON BLACK CALFSKIN CUIR SUPER ETAT Taille 9,5 US / 9 UK / 43 EU Longueur semelle extérieur : 30,5 cm Longueur semelle intérieur : 27,5 cm Largeur semelle: 10,5 cm Hauteur talon: 2,8 cm Chaussure en super état, Semelle est talon en super état Chaussure vendu sans les embauchoirs Merci