Alden 558 Black Calfskin Straight Tip Blucher
Additional Model Details:
Single Leather Outsole

270 Flat Welt
Alden 558 eBay Sales (last 50):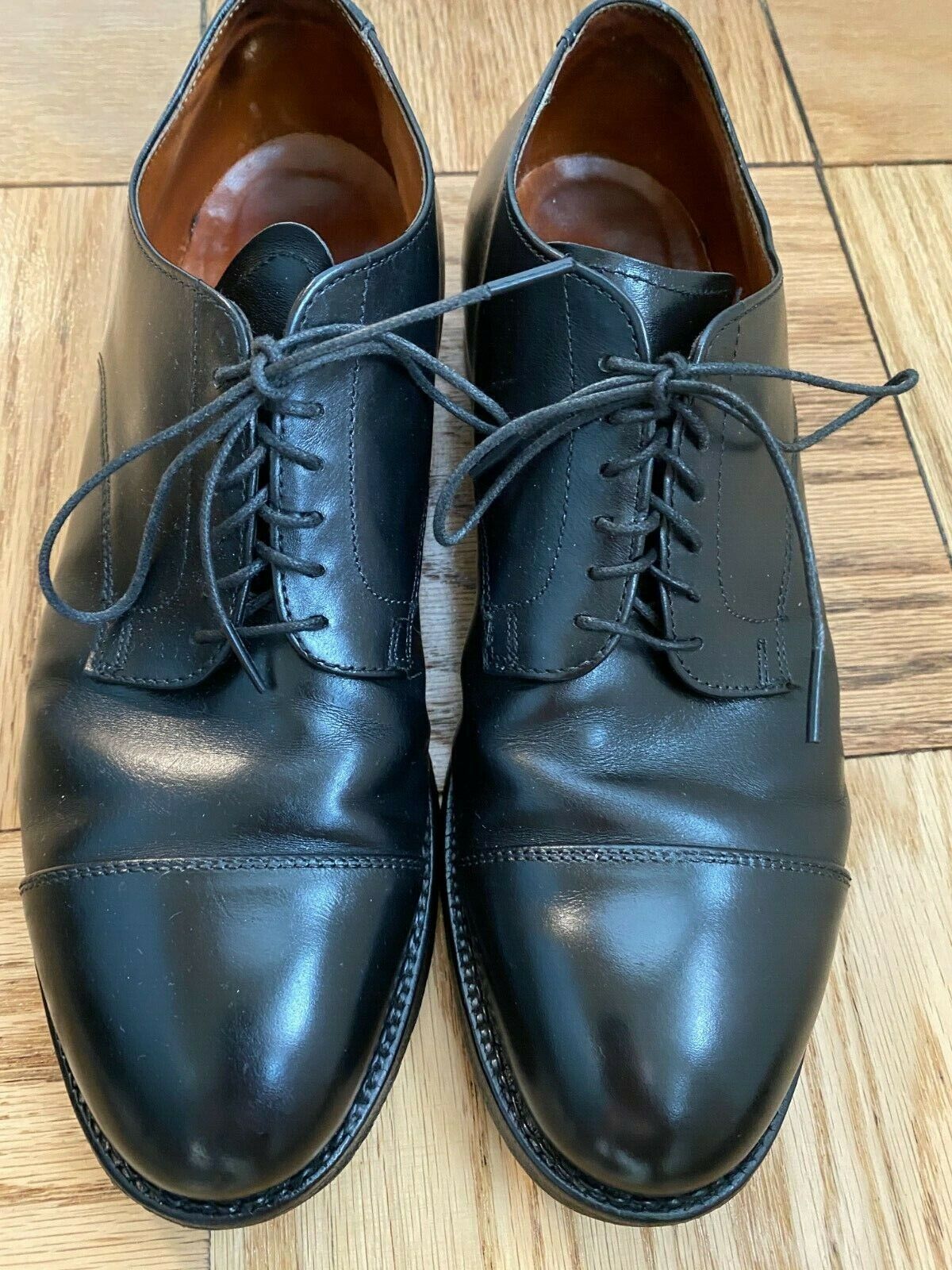 Alden shoes modified last 9D black cap toe calf skin
Condition: Pre-owned
Size: 9 D
Start: 2022-08-20 11:57 PM
$250.00

Active

Times Listed: 2
Pre-owned, Alden shoe, modified last, calf skin, black, cap toe, 9D Purchased from Moulded shoe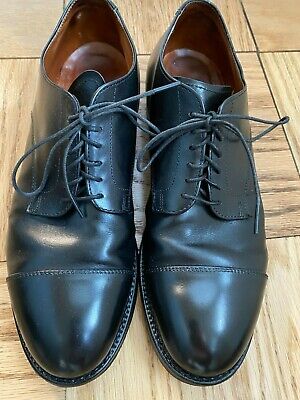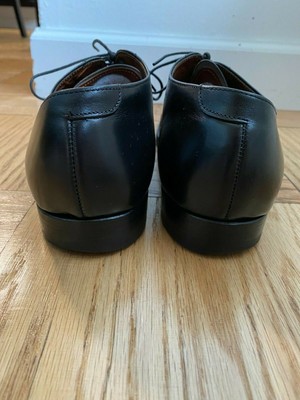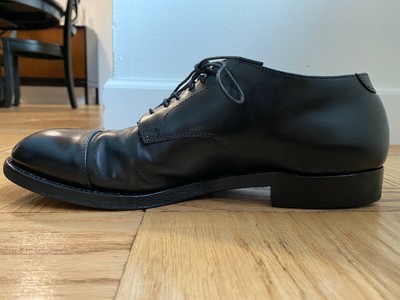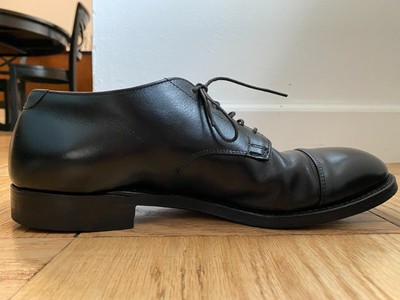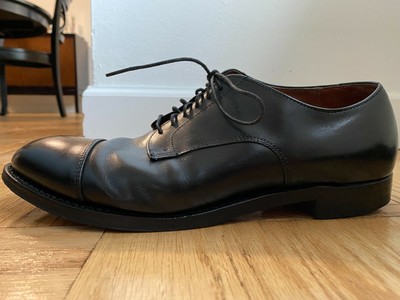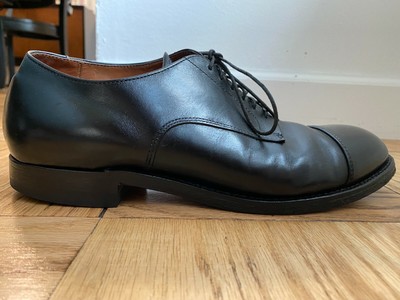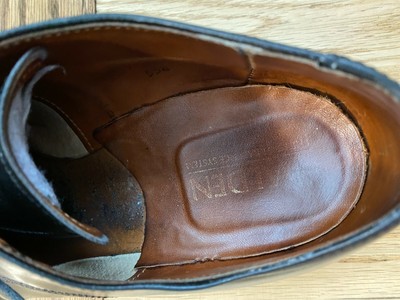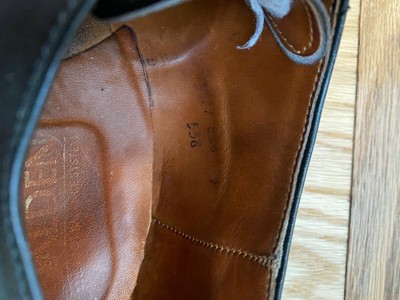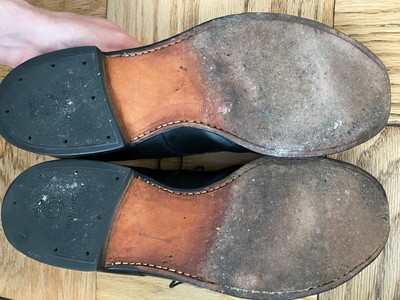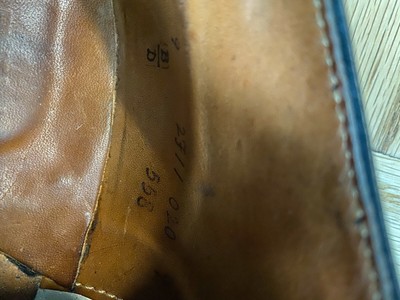 Alden Made in USA 558 Black Leather Straight Tip Cap Toe Derby Shoes 7.5 EEE NR
Condition: Pre-owned
Size: 7.5 EEE
End: 2022-11-13 10:10 PM
Duration: 10 days
$54.00

Sold

Times Listed: 1
Alden Made in USA 558 Black Leather Straight Tip Cap Toe Derby Shoes 7.5 EEE NR LUXESWAP : 19 YEARS YOUR SOURCE FOR LUXURY CONSIGNMENT! Luxe Swap The Worlds Finest Luxury Goods. Approximate Measurements in US inches Outsole Length 11.5 Outsole Width 4 Insole Length 10.75 Heel Height 1 Shipping Information USA $16.50 International $69 All shipments are sent by USPS Priority Mail or USPS Priority Express Mail. Due to value and weight, there may be additional shipping or insurance fees that apply after checkout. All deliveries made within the state of NY will have applicable sales tax. International deliveries will not be marked as gifts or have lower values declared on the customs forms. Any customs fees, if applicable, are the buyers sole responsibility. The condition rating above for this item will include scuffs, scratches, cracks, stretching, nicks, spots, runs, odors, mends, alterations, and other wear associated with pre-owned items that may not be specifically mentioned. Items are sold per tagged size and measurements are listed as a guide only. General Info Maker Alden Gender Mens Specifics Condition Pre Owned Notes no laces Material Leather Tagged Size 7.5 EEE Why You Should Bid With Confidence 100% positive feedback Authenticity guaranteed. Always. Worldwide Delivery, from New York to New Zealand and everyone inside, outside and in-between. Over 12 Years of experience on eBay, with over 9000 successful transactions Terms of Sale All items are FINAL SALE. Payment due within 7 days of auctions close. Combined shipping is possible ONLY for items ending the same day. The only form of payment we accept is PayPal. PayPal Only! _gsrx_vers_1469 (GS 9.1 (1469))
Alden 558 Black Calf Skin Leather Straight Tip Blucher Cap Toe Oxford 9.5 D
Condition: Pre-owned
Size: 9.5 D
End: 2022-06-20 6:56 PM
Duration: 33 days, 2 hr, 32 min
$200.00

Sold

Times Listed: 30
Calfskin uppers Glove leather lined Pure vegetable tanned leather insoles Modified Last Cap toe blucher oxford. Alden's dress oxfords are longtime favorites for business attire in select calfskin uppers, glove leather lined flexible pure vegetable tanned leather insoles. Unsurpassed for breathable comfort and long wear, it assumes over time the contours of your foot shape giving a truly custom quality to the fit. Beneath the insole is a layer of cork, providing additional resilience and insulation. This six eyelet blucher oxford will provide a great fit and terrific heel support. Every Alden New England shoe carries a tempered steel shank, precisely contoured and triple ribbed for extra strength. Truly the backbone of a fine welt shoe or boot, the shank provides the proper support and shape required to give comfort throughout the day. Oak tanned leather bends are cut into outsoles at factory for maximum control of quality, crafted not only with good looks, but with the integrity of fine shoemaking, a special addition to your wardrobe. Size: 9.5 D Width: Medium Length: 12.5 inches Width: 4.25 inches
Alden Cap Toe Oxford Mens 11 E/EEE Black Calfskin Leather Dress Shoe Made in USA
Condition: Pre-owned
Size: 11 E/EEE
End: 2021-11-17 10:52 AM
Duration: 1 days, 4 hr, 55 min
$74.00

Sold

Times Listed: 1
Alden Cap Toe Oxford Mens 11 E/EEE Black Calfskin Leather Dress Shoe Made in USA Outer Sole Length: 13.00"Outer Sole Width: 4.75" Good Preowned Condition. Shows some signs of wear, small marks in the uppers, soles showing wear.
Black Alden 558 Foot Balance 11 EEE Cap Toe Derby
Condition: Pre-owned
Size: 11 EEE
End: 2021-10-11 10:50 PM
Duration: 27 days, 17 hr, 30 min
$96.00

Not Sold

Times Listed: 1
Alden 558 Foot Balance 11 EEE. -There are no returns. -Please research the 558 last before buying these shoes to ensure a proper fit. -Please see the photos for condition. -These shoes do not come with shoe trees. -There are moderate dings in the toes and a fairly deep gouge in the heel of both shoes. Bedside that, the leather is in great shape and there is plenty of life left in the soles. -These shoes have been conditioned and the toes, heels and sole edges have been waxed.