Alden 563 Color 8 Shell Cordovan Tassel Loafer
Additional Model Details:
Single Leather Outsole

270 Flat Welt

Tassel Mocc
Alden 563 eBay Sales (last 50):
When you click on links to make a purchase, this can result in this site earning a commission. Please see our affiliate disclosure policy.
ALDEN 563 TASSEL LOAFERS Cordovan Color 8 - Left 10, Right 9 
Condition: Pre-owned
Size: 9
Start: 2023-09-27 5:27 AM
$60.00

Active

Times Listed: 3
ALDEN 563 TASSEL LOAFERS Cordovan Color 8 - Left 10, Right 9. GREAT FIND IF YOU HAVE A BIGGER LEFT FOOT STORED WITH SHOE TREES (NOT INCLUDED) AND CARED FOR WITH ALDEN BRAND LEATHER POLISH / SAPHIR NO BOX or SHOE BAGS INCLUDED PLEASE CAREFULLY INSPECT PHOTOS AND ASK ANY QUESTIONS PRIOR TO BIDDING THANK YOU FOR LOOKING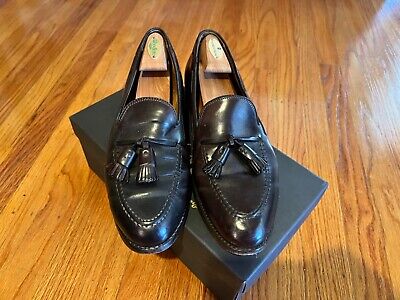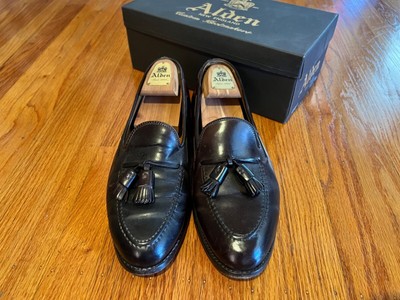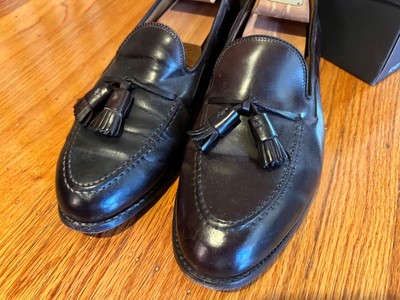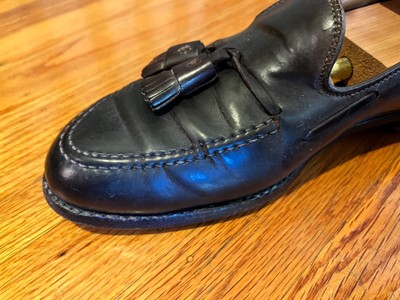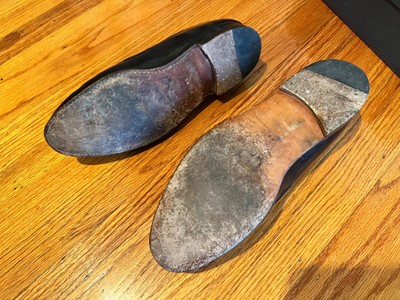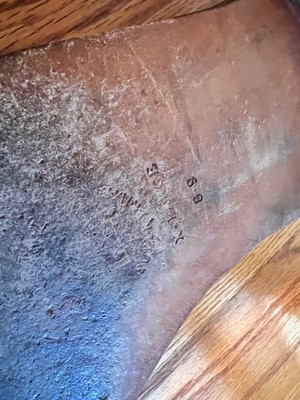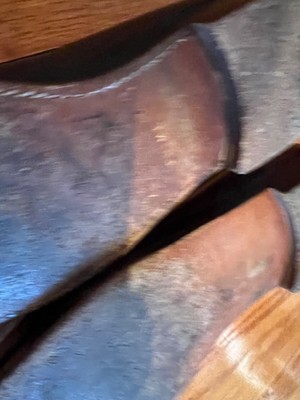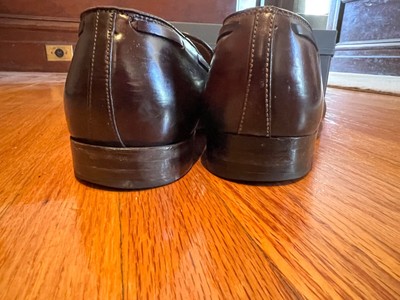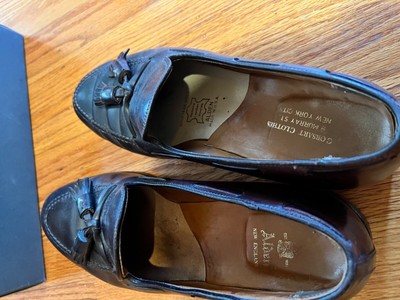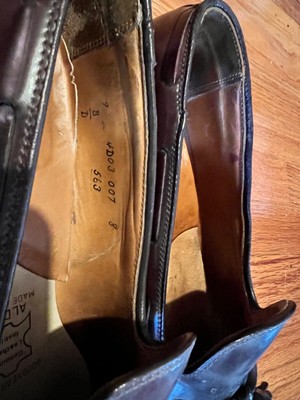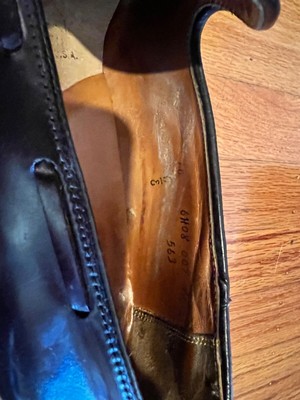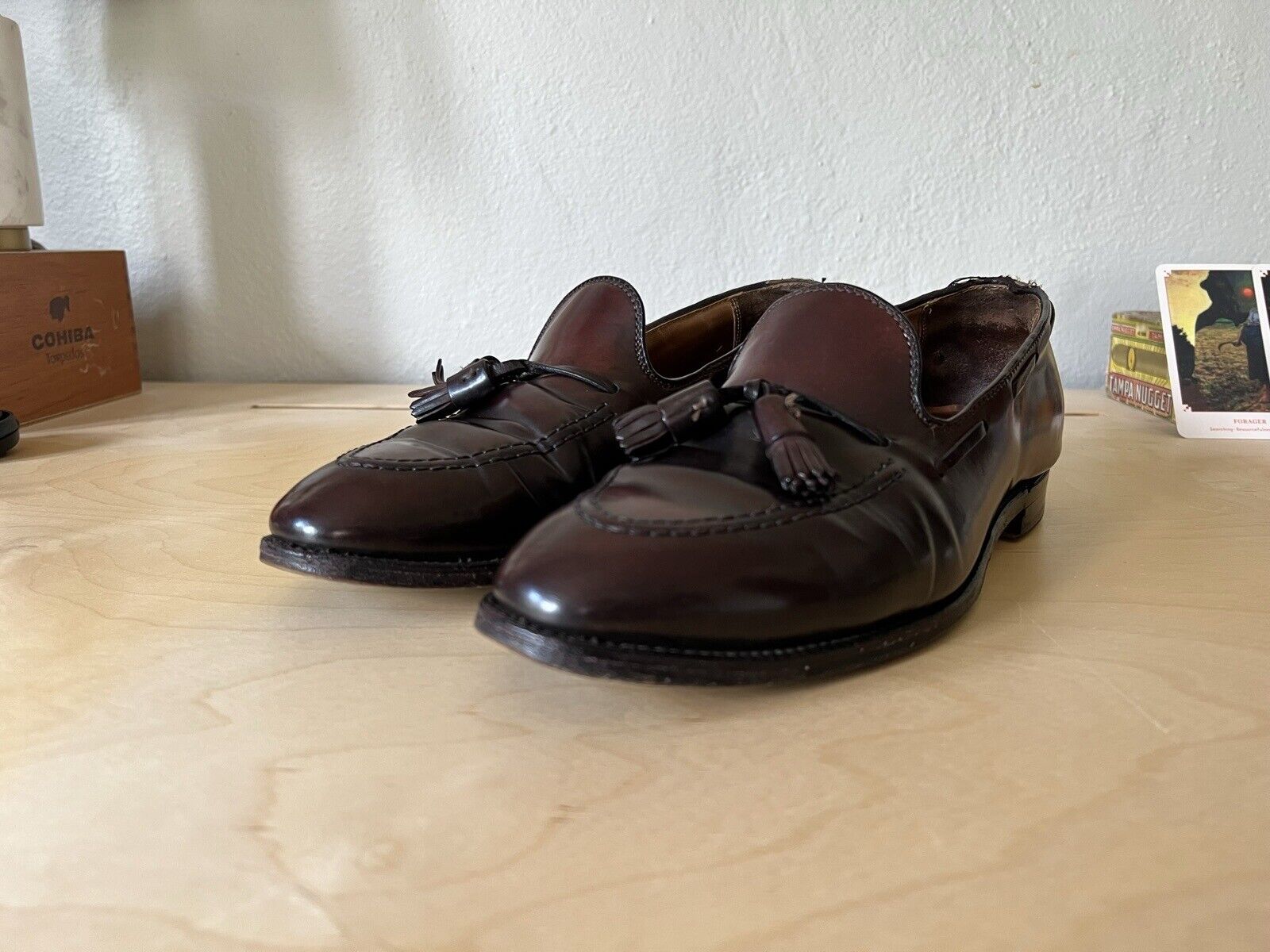 Alden Men's 563 - Tassel Moccasin - Color 8 Horween Shell Cordovan Loafer 12 B/D
Condition: Pre-owned
Size: 12 Medium (D, M)
Start: 2023-09-25 10:08 PM
$19.99

Active

Times Listed: 1
This beautiful pair of Alden 563 Tassel Loafers, along with Alden box and Alden shoe bags, comes from a clean, non-smoking, child-free home and is in worn-but-beautiful condition. The stunning color 8 shell cordovan leather has developed a really gorgeous patina, and there is also some obvious wear at the back top of the shoe (where it meets the back of your ankle, see pics). I bought these shoes secondhand a couple years ago, and have really never worn them myself. The full-leather soles are also in good condition and still have plenty of life left in them, as far as I can tell. I know the previous owner had them restored by Alden, but I don't know what all that entails. The upper is gorgeous and the soles are in good condition too, with lots of life left in them. There is also some wear inside the left shoe where the previous owner's big toe has rubbed a low spot in the "roof" of the toe box. Please review item description and picture thoroughly, as we do not offer returns. Thank you! /// From the manufacturer: The original tassel moccasin often copied, never equaled. Available here in Genuine Color 8 Shell Cordovan leather. Using the centuries-old method of pure vegetable tanning and hand finishing, the single tannery still producing genuine shell cordovan today is indeed practicing a rare art. The final patina is also a lengthy finishing procedure achieved by years of know how at the Alden factory in handling this very special material. Vegetable-tanned leather insoles provide comfort and long wear; it assumes over time the contours of your foot shape giving a truly custom quality to the fit. Beneath the insole is a layer of cork, providing additional resilience and insulation. Every Alden New England shoe carries a tempered steel shank, precisely contoured and triple ribbed for extra strength. Truly the backbone of a fine welt shoe or boot, the shank provides the proper support and shape required to give comfort throughout the day. Oak tanned leather bends are cut into outsoles at factory for maximum control of quality, crafted not only with good looks, but with the integrity of fine shoemaking, a special addition to your wardrobe.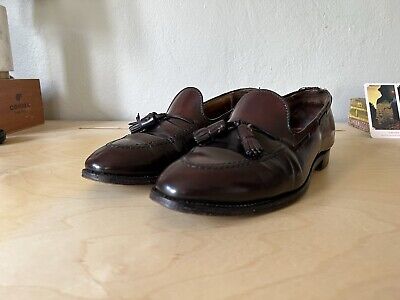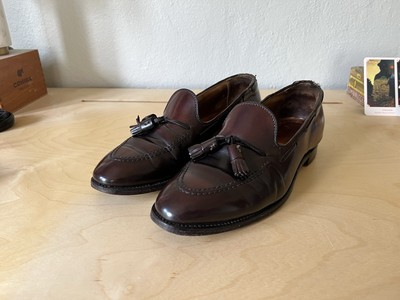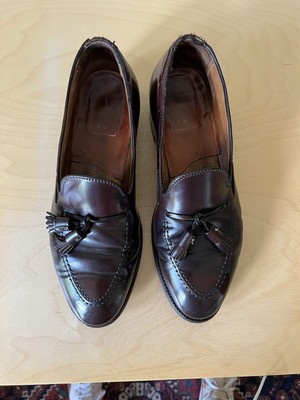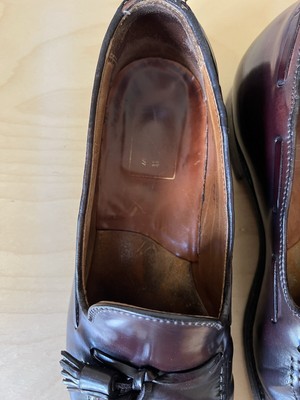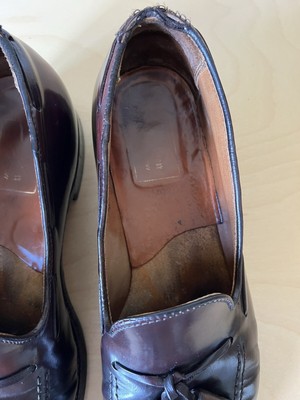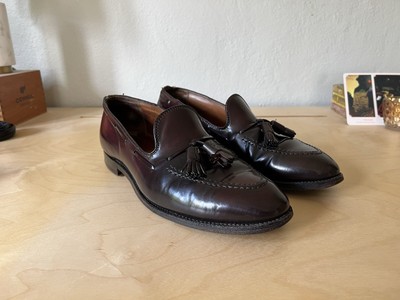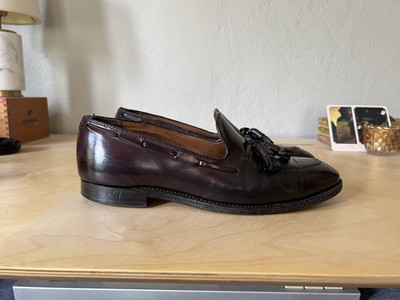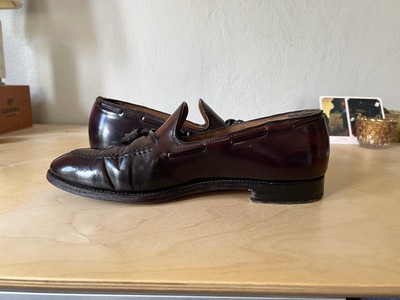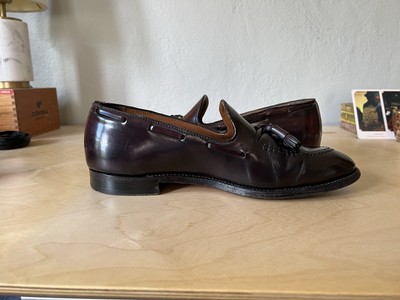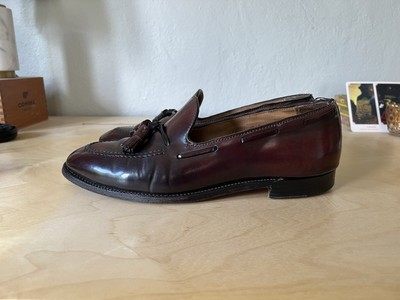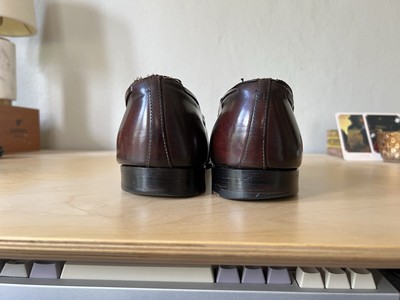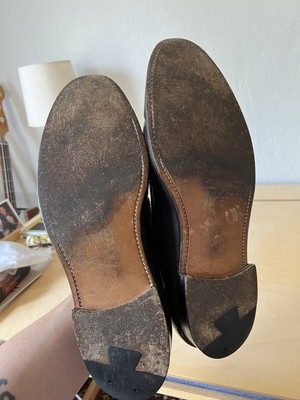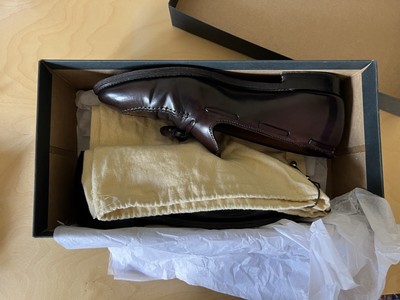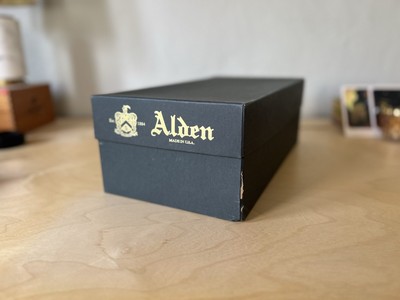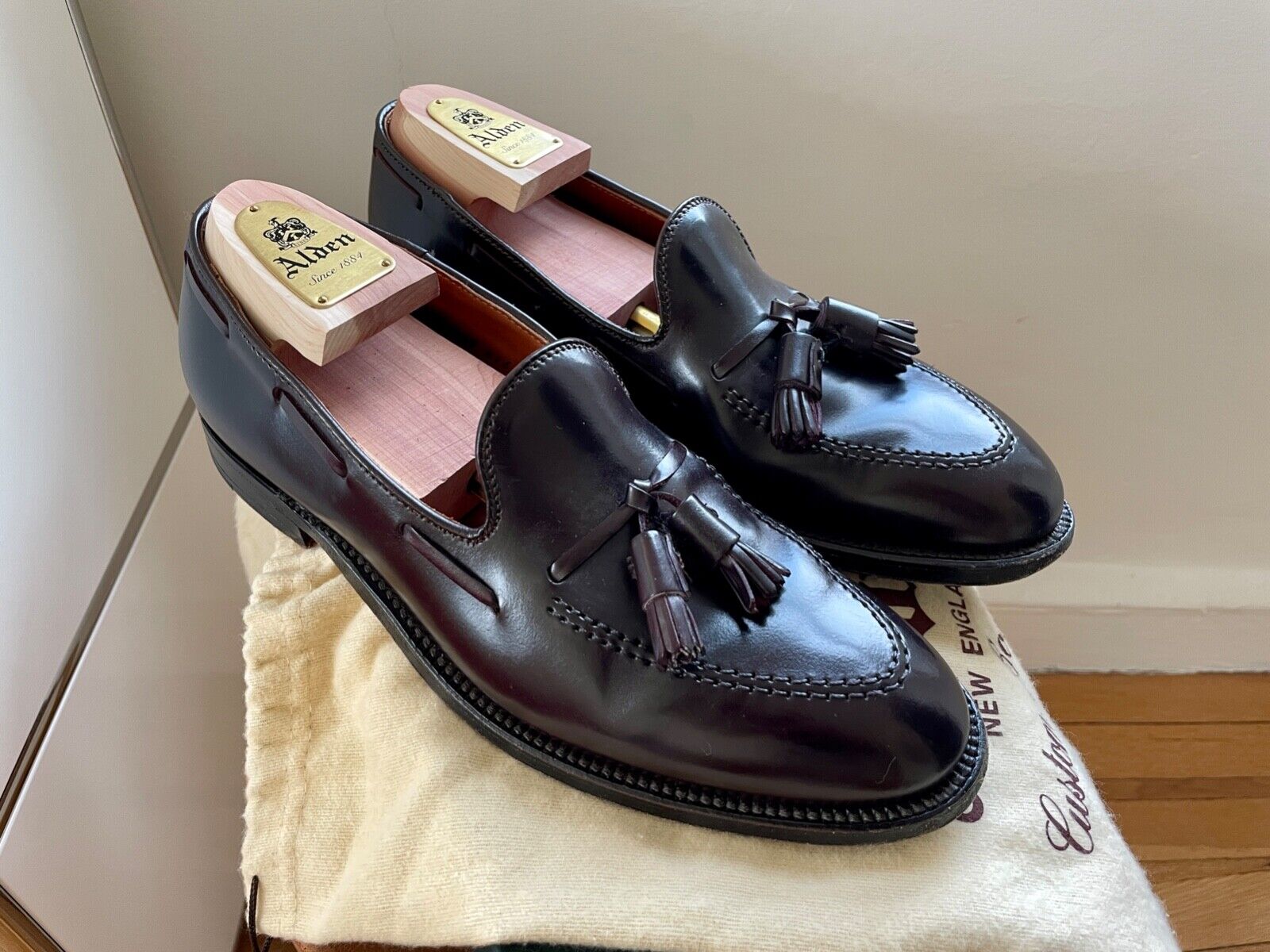 Alden Color #8 Shell Cordovan Tassel Loafer, Size 9C
Condition: Pre-owned
Size: 9 C
Start: 2023-09-25 12:01 AM
$102.50

Active

Times Listed: 2
Alden Style 563 Color #8 Shell Cordovan Tassel Loafer. Aberdeen last, size 9C. Bought in 2019 at Alden Madison here in New York. Subtle signs of wear such as few scuffs in the heel area; nothing a light brushing with a horsehair brush can't alleviate. Gently worn and always stored with shoe trees in a smoke and pet-free home. Includes original box and shoe bags. Shoe trees are not included in this auction.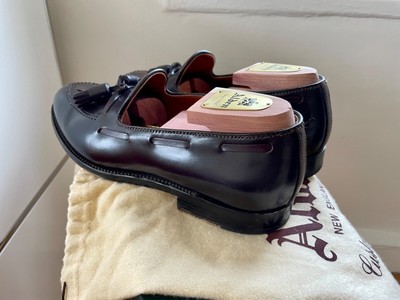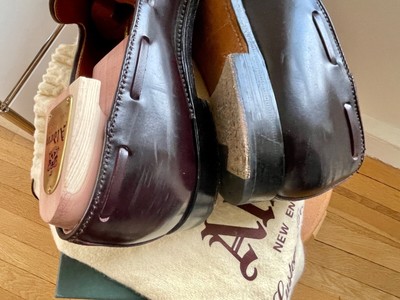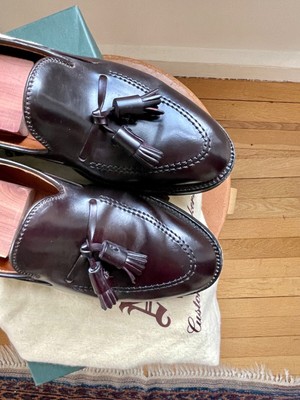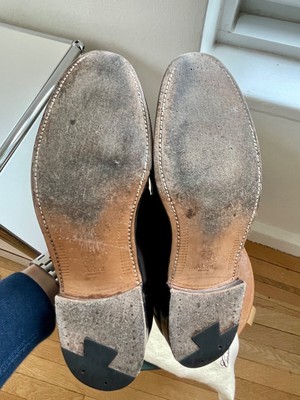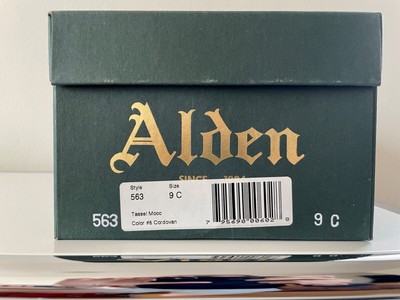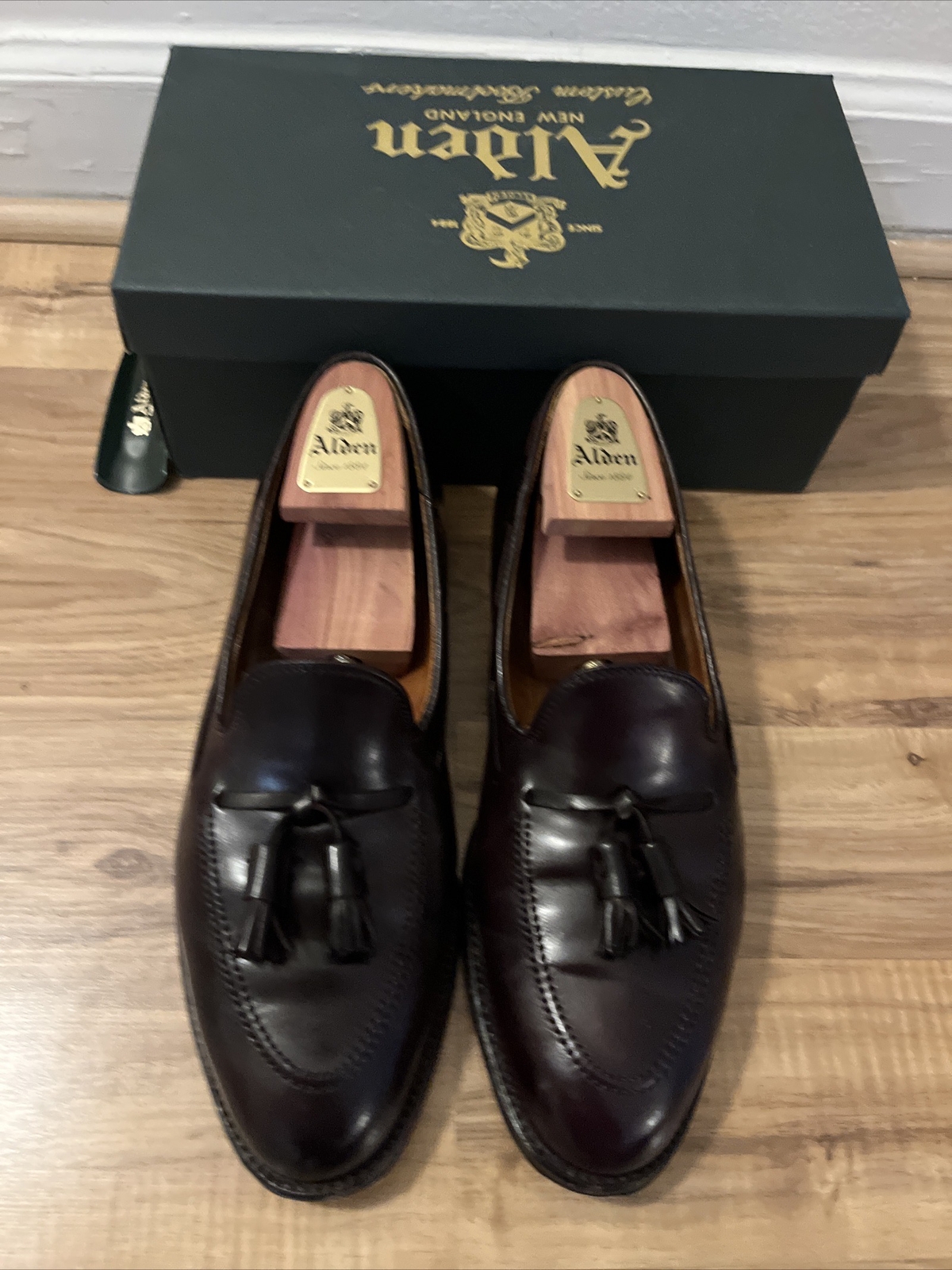 ALDEN BROWN CORDOVAN TASSEL LOAFER
Condition: Pre-owned
Size: 10.5
Start: 2023-09-16 2:05 PM
$600.00

Active

Times Listed: 1
Loafers worn 3 weeks. Size 10.5 D. Genuine Color 8 Shell Cordovan Leather Vegetable tanned leather insoles 270 Degree Goodyear Welt Single Oak Bend Leather Outsole Aberdeen Last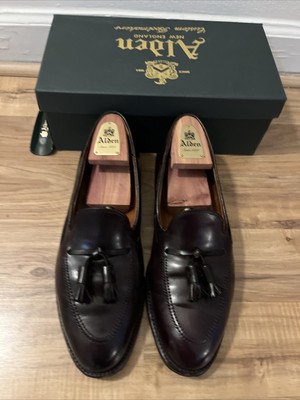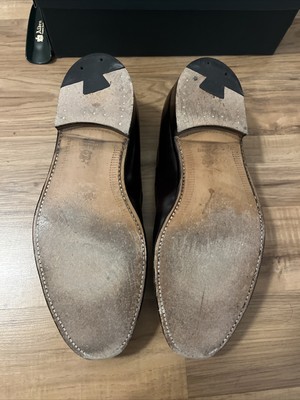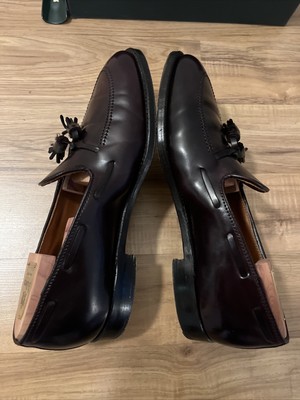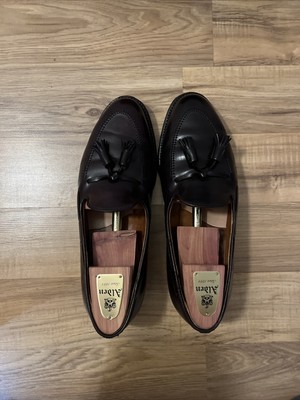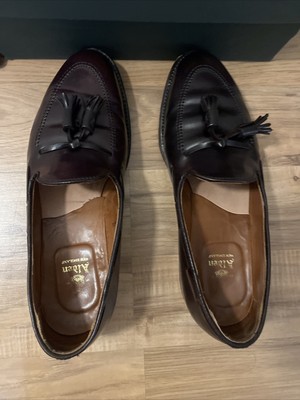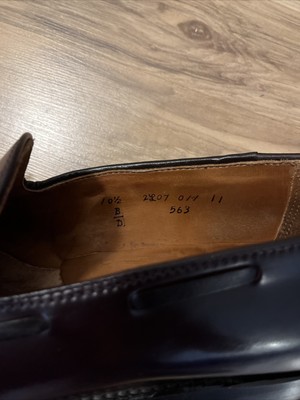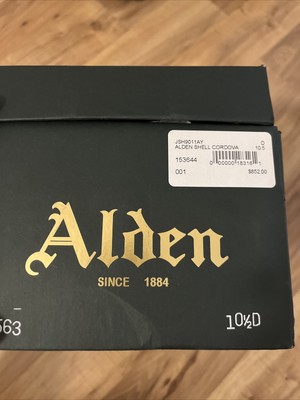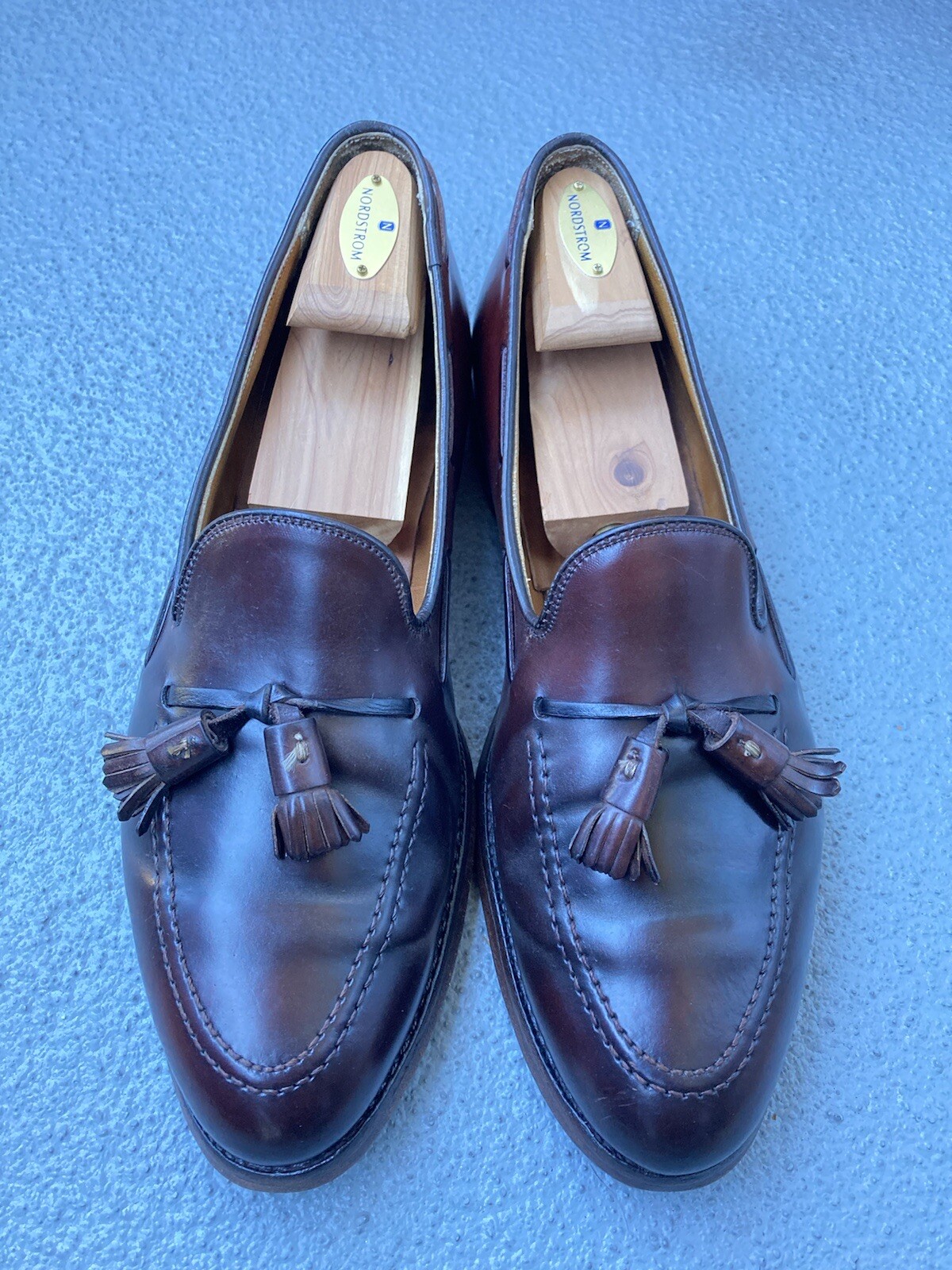 Alden 563 Burgundy Shell Cordovan Tassel Loafers Size 11 A/C Made In The USA
Condition: Pre-owned
Size: 11 Combination Narrow A/C
Start: 2023-08-29 3:19 AM
$175.00

Active

Times Listed: 1
Used but in good condition. Beautiful shell cordovan, nice patina. Size 11 A/C. Shoe trees not included, sorry! Feel free to ask me any questions!