Alden 595 Black Calfskin Plain Toe Dover
Additional Model Details:
Single Leather Outsole

270 Flat Welt
Alden 595 eBay Sales (last 50):
When you click on links to make a purchase, this can result in this site earning a commission. Please see our affiliate disclosure policy.
Alden Black Shell Leather Plain Toe Blucher Derby Shoes 10 AA / B Made USA
Condition: Pre-owned
Size: 10 AA
Start: 2022-12-22 4:23 AM
$150.00

Active

Times Listed: 2
Alden Black Shell Plain Toe Bluchers Derbies Shoes 10 AA / B Made USA. Has gouge in left shoe in toe area approximately 1/2"-3/4" long. Does not go through. Shows signs of wear with normal scuffs , marks , creases. Please see detailed pictures for item condition as well. There are reflections from the lightbox there are no white marks on shoes. Made in USA Goodyear Neolite Very high end, quality shoes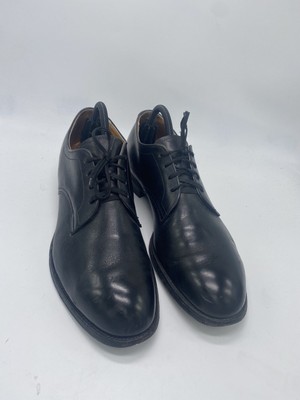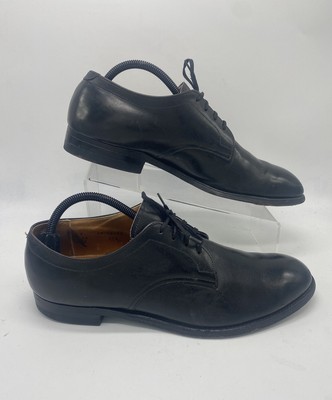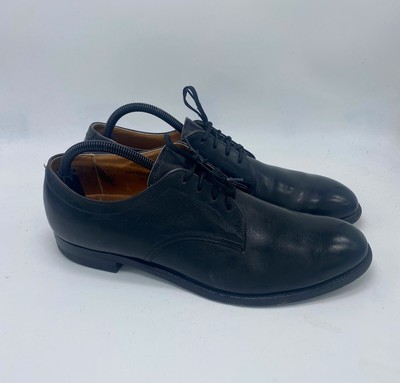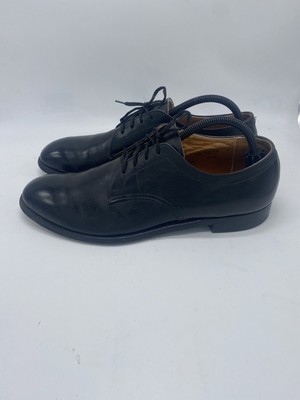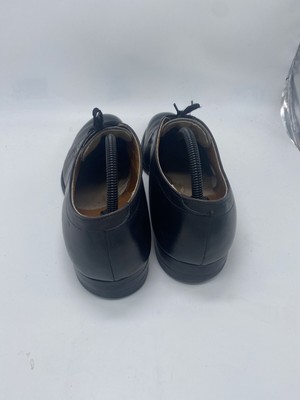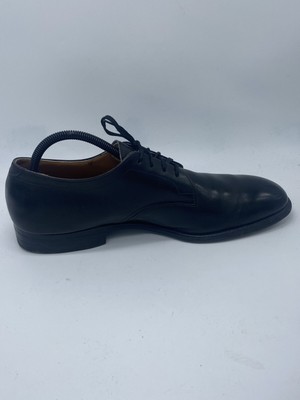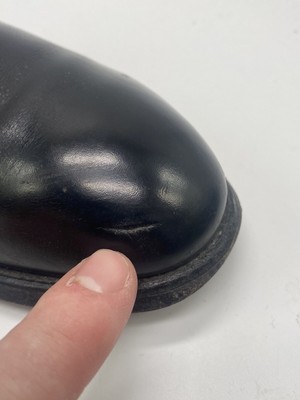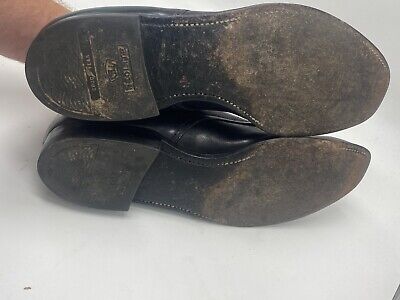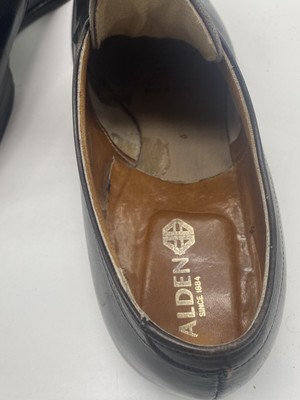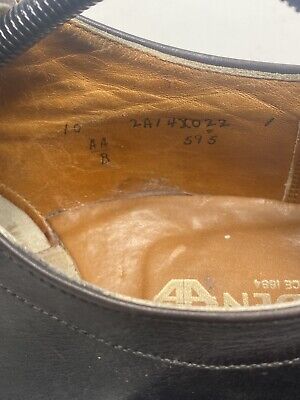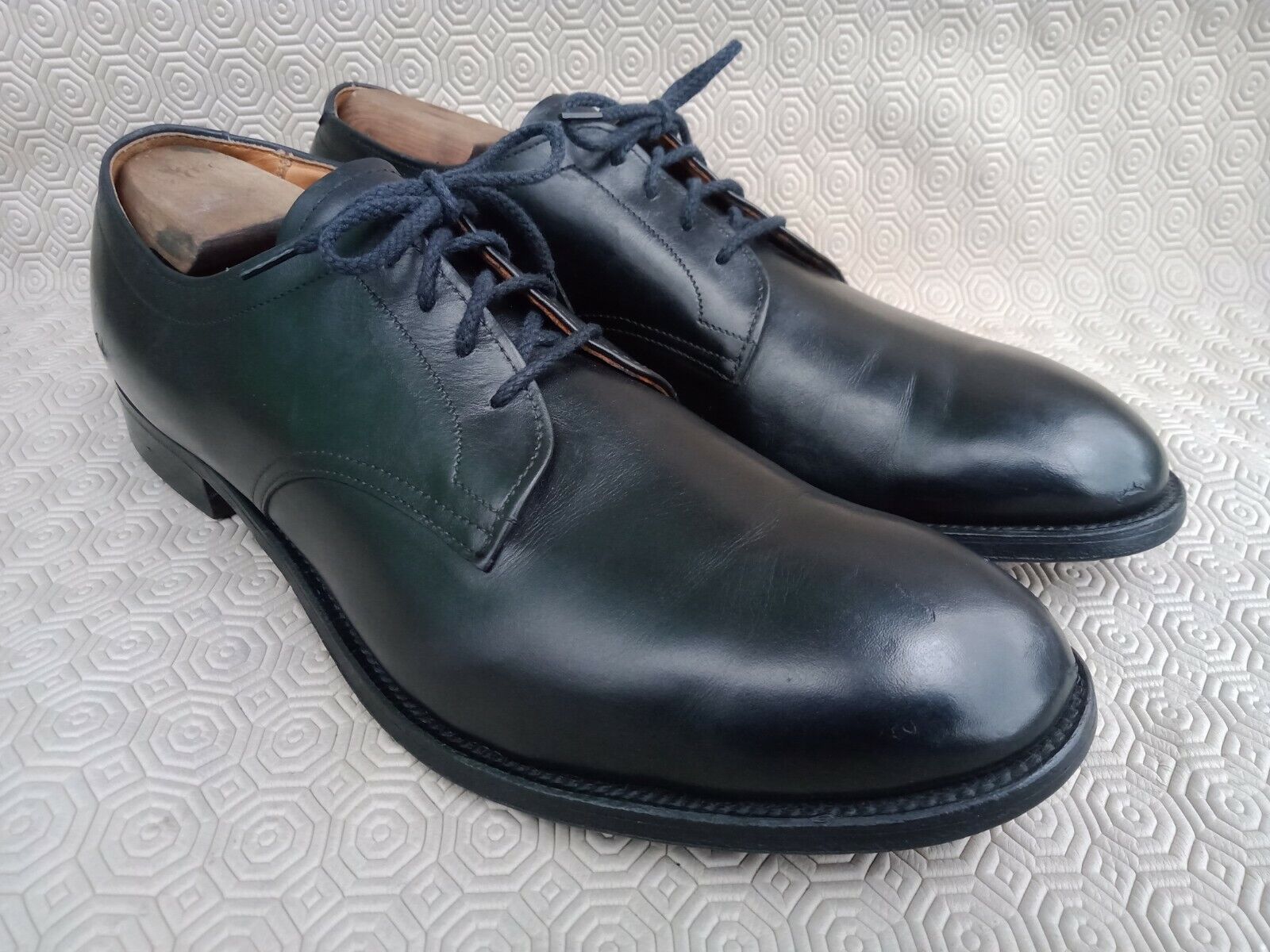 ALDEN 595 black calfskin leather plain toe men's size 12 AA/B made in USA
Condition: Pre-owned
Size: 12 AA/B
Start: 2020-09-05 4:46 PM
$159.99

Active

Times Listed: 1
Kindly please read all description and check measurements before purchasing. ALDEN 595 men's plain toe black calfskin leather size 12 AA/B US made in USA. This are the best shoes money can buy so if you looking for quality then these are the best dress shoes for you.This is a regretful sale but unfortunately a necessary one at this point in time. The shoes are in good used condition notwithstanding some creasing odd surfaces Marks dings here and there but in good shape.View the last two photos for a better visual description. Sole looks good pictures form part of the description. After payment is made shipping takes between 3-8 days after payment is made. Thank you.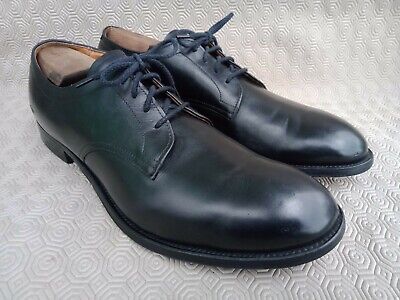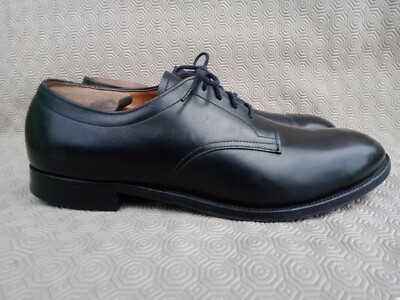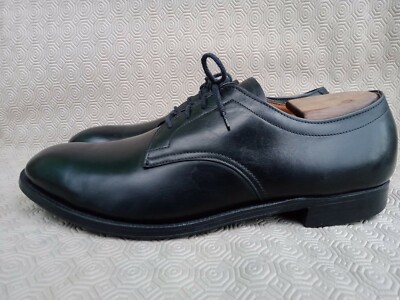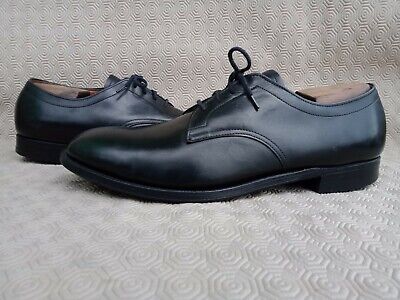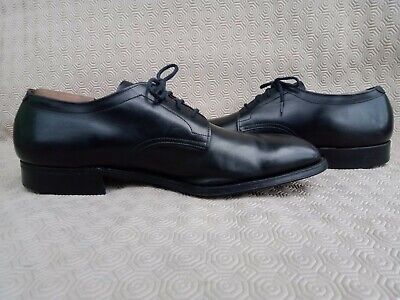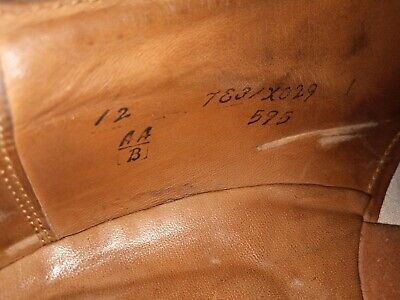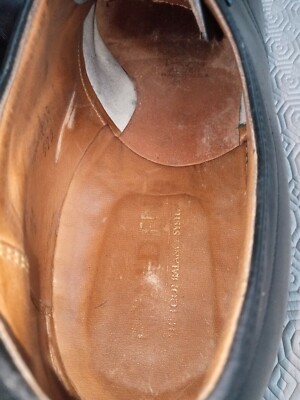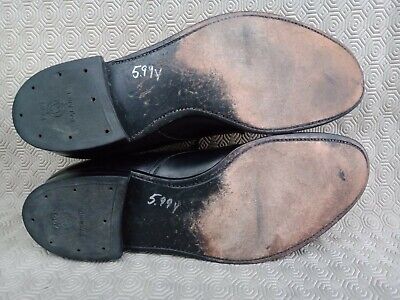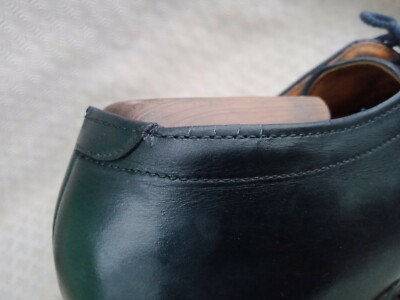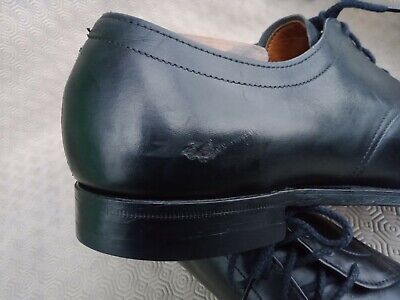 Alden 595 Plain Toe Dover in Black Calfskin 9-1/2 e/eee - 4 A logo-Excellent
Condition: Pre-owned
Size: 9.5 EEE
End: 2023-05-25 9:27 PM
Duration: 5 days
$45.00

Sold

Times Listed: 1
Alden 595 Plain Toe Dover in Black Calfskin 9-1/2 e/eee - 4 A logo-Excellent Very good condition - look unused There is an R in a circle mark to the sole of the shoe (see photos)
MINT! Alden Plain Toe Black Blucher Dover MODIFIED LAST sz 11.5 C/E #595 RARE
Condition: Pre-owned
Size: 11.5 C
End: 2022-12-24 4:30 PM
Duration: 1369 days, 22 hr, 55 min
$250.00

Sold

Times Listed: 3
ALDEN Modified Last Plain Toe Blucher Black Leather Shoes Model #595 Men's 11.5 C/E 270 Flat Welt These shoes are in Mint Condition! The modified lasts are very difficult to find now. Only one Alden store is able to make this Please message me with any questions
Alden 595 Plain Toe Dover in Calfskin 11ee RARE
Condition: Pre-owned
Size: 11 EE
End: 2022-04-14 10:22 PM
Duration: 7 days
$99.00

Sold

Times Listed: 1
Alden 595 Plain Toe Dover in Calfskin 11ee wide. **RARE** Fantastic Alden shoes built on a "modified last" so fits nicely secure in the mid foot, with plenty of toe room. Practically new leather outsole with GTO Italia heel. Definitely one of the Alden models that runs 1/2 size big, so this will fit spot-on if you're an 11.5. Cosmetic little scratch on left toe (see pics) but you'll forget it's there with a good polish. Very clean and in outstanding shape. I am just about certain that I am going to regret selling these… So bid now before I change my mind. Hand-made in Middleborough, MA - USA. In case anyone is interested, they're considered a "modified" last because they combine good arch support with a wide toe box. Comfortable like the Barrie last, but follows the contour of the foot a little more. Happy to answer any questions, but lots of info to be had on Google (for example, these go for top dollar in Japan, as they have near cult-status). Thanks for looking! Shoe trees *not* included : )