Alden 769 Burgundy Calfskin Tassel Loafer
Additional Model Details:
Single Leather Outsole

270 Flat Welt
Alden 769 eBay Sales (last 50):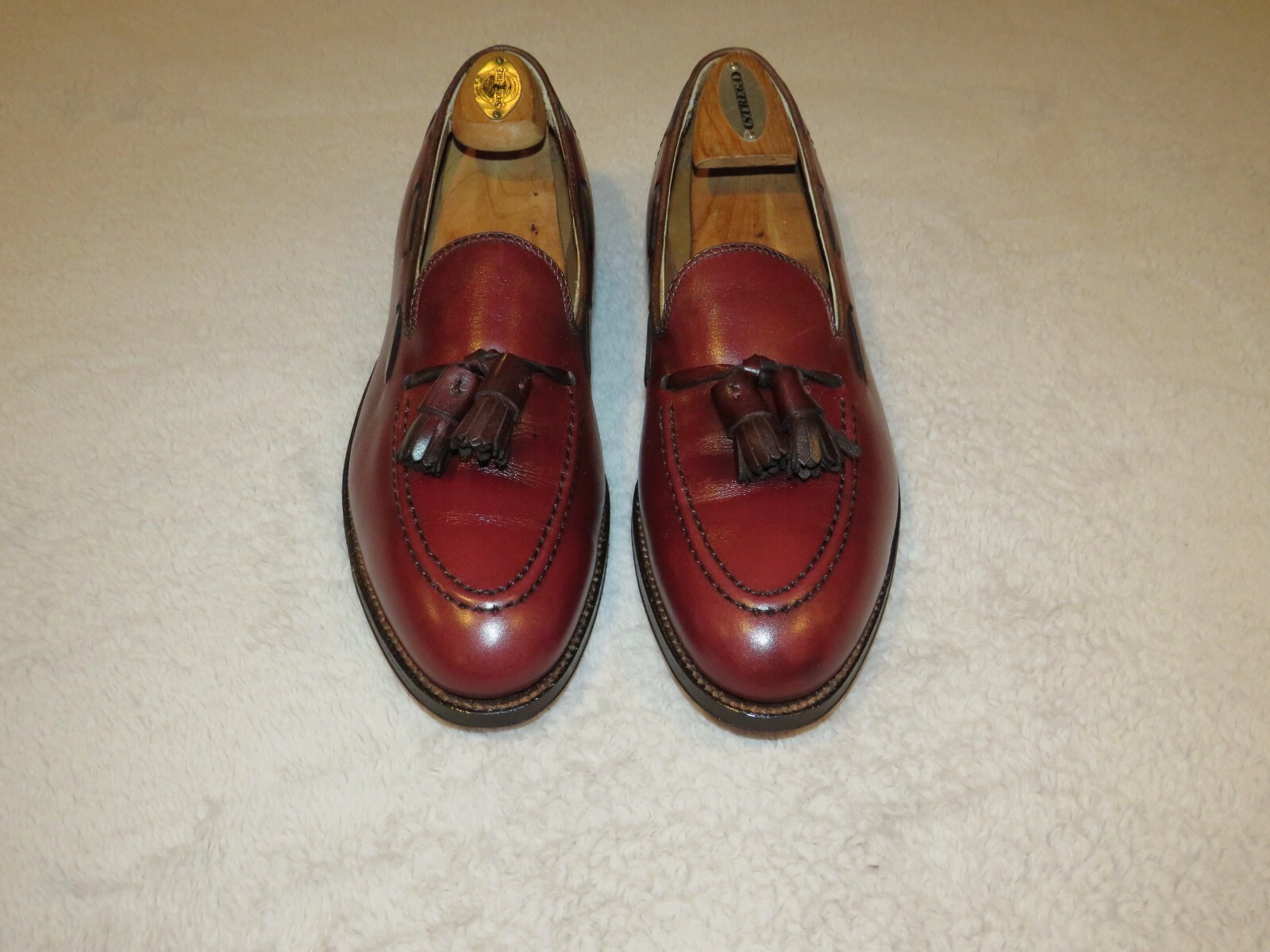 Alden for Brooks Brothers 769 Burgundy Calf Leather Tassel Loafers 8.5 C NWB
Condition: New
Size: 8.5 C
Start: 2022-06-25 11:04 PM
$450.00

Active

Times Listed: 5
US Size: 8.5 Fitting: C Outsole Length: 11.5 inches Insole Length: 10.375 inches Outsole Width: 3.875 inches Last: Aberdeen Features: 270 Flat welt and single leather outsole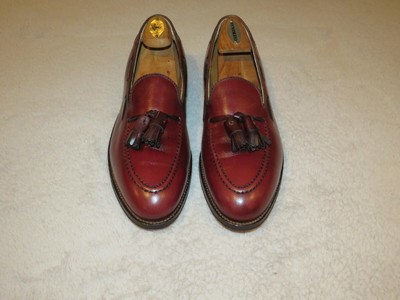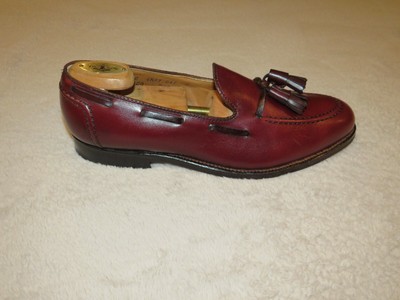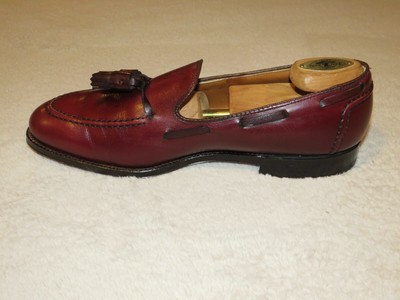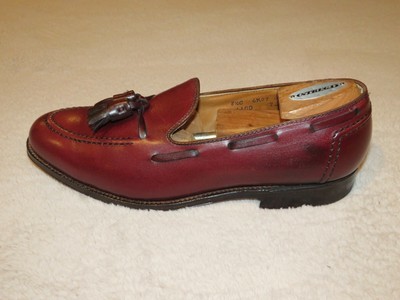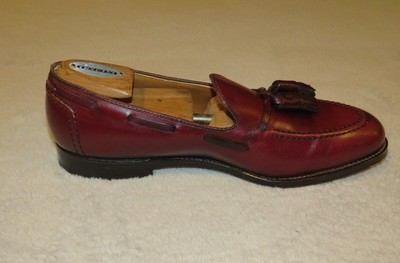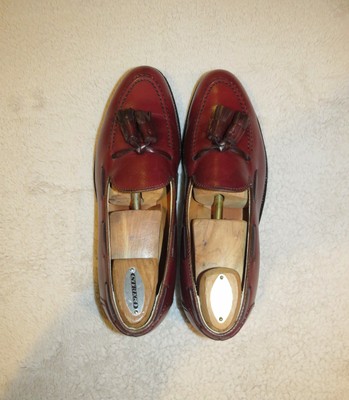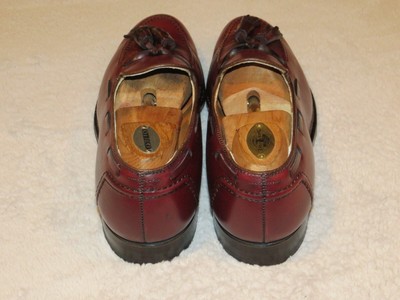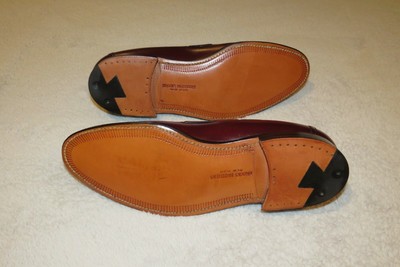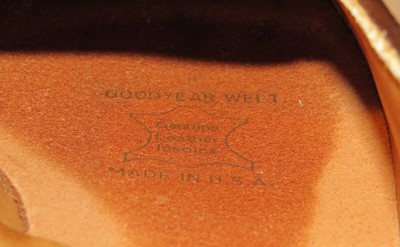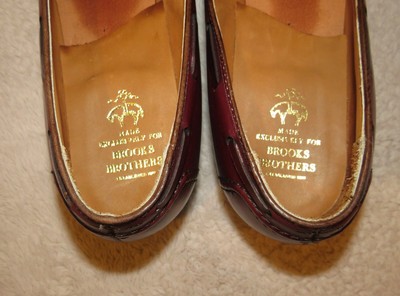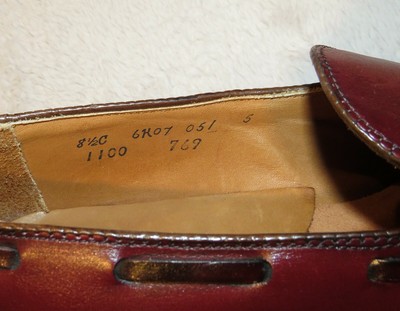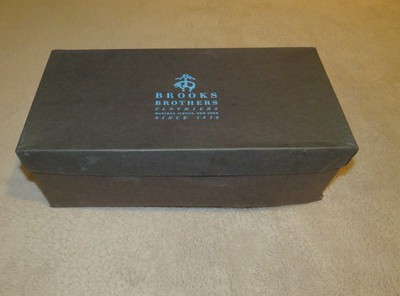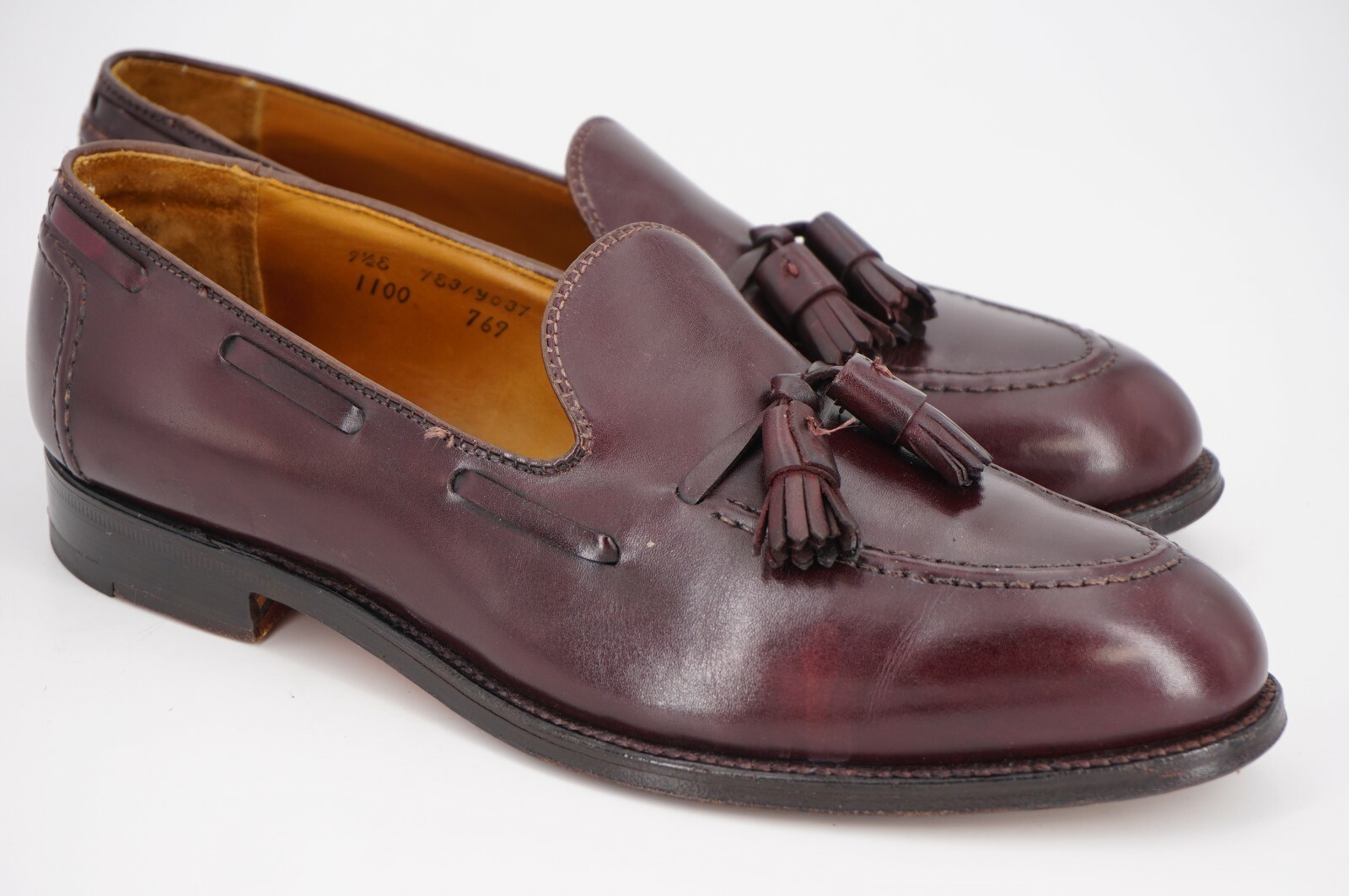 $565 | ALDEN 9.5 E BURGUNDY LEATHER TASSEL LOAFER HORWEEN WIDE SHOES
Condition: Pre-owned
Size: 9.5 Medium (D, M)
Start: 2022-06-23 3:40 PM
$178.00

Active

Times Listed: 6
For your consideration a used pair of Alden apron stitched tassel loafers for Brooks Brothers. Made on a single leather outsole, black welt, black edge trim, and matching welt stitching. Made from high quality Horween leather calfskin. The Alden x BB model is unique for having the heel counter stitching. Shaped over the Aberdeen last tagged a size US 9.5 E width. Retails for $565: https://www.theshoemart.com/alden-mens-663-tassel-moccasin-burgundy-calfskin/ Outsole Measurements: 11 5/8 x 4 1/4" Price includes USPS priority mail shipping, and tracking. Feel free to contact me with any questions or offers. All shipments are typically sent out within 24 hours. International bidders welcome please contact me if you have any shipping questions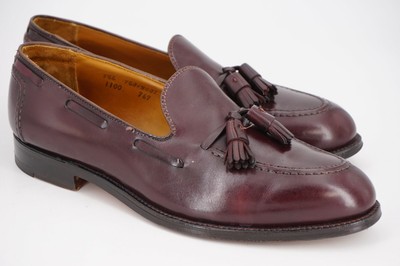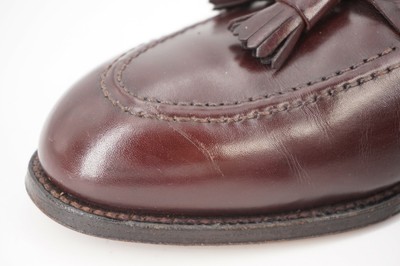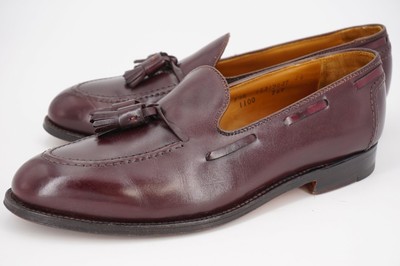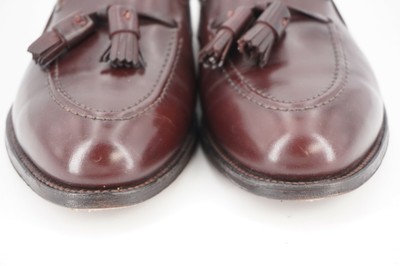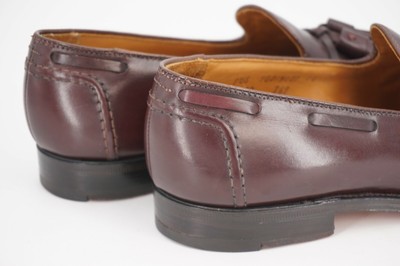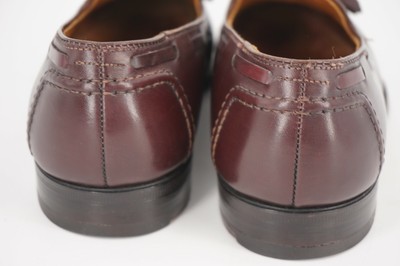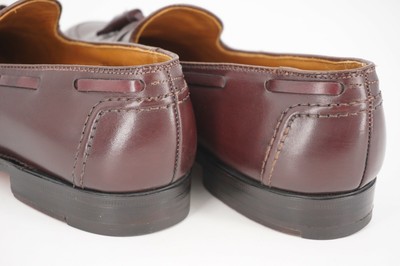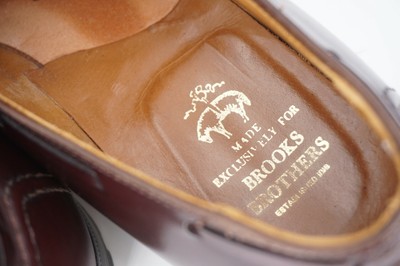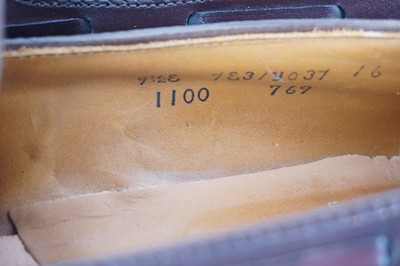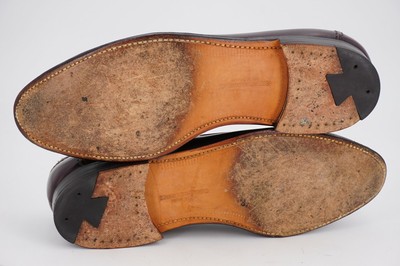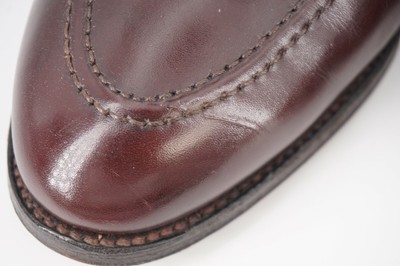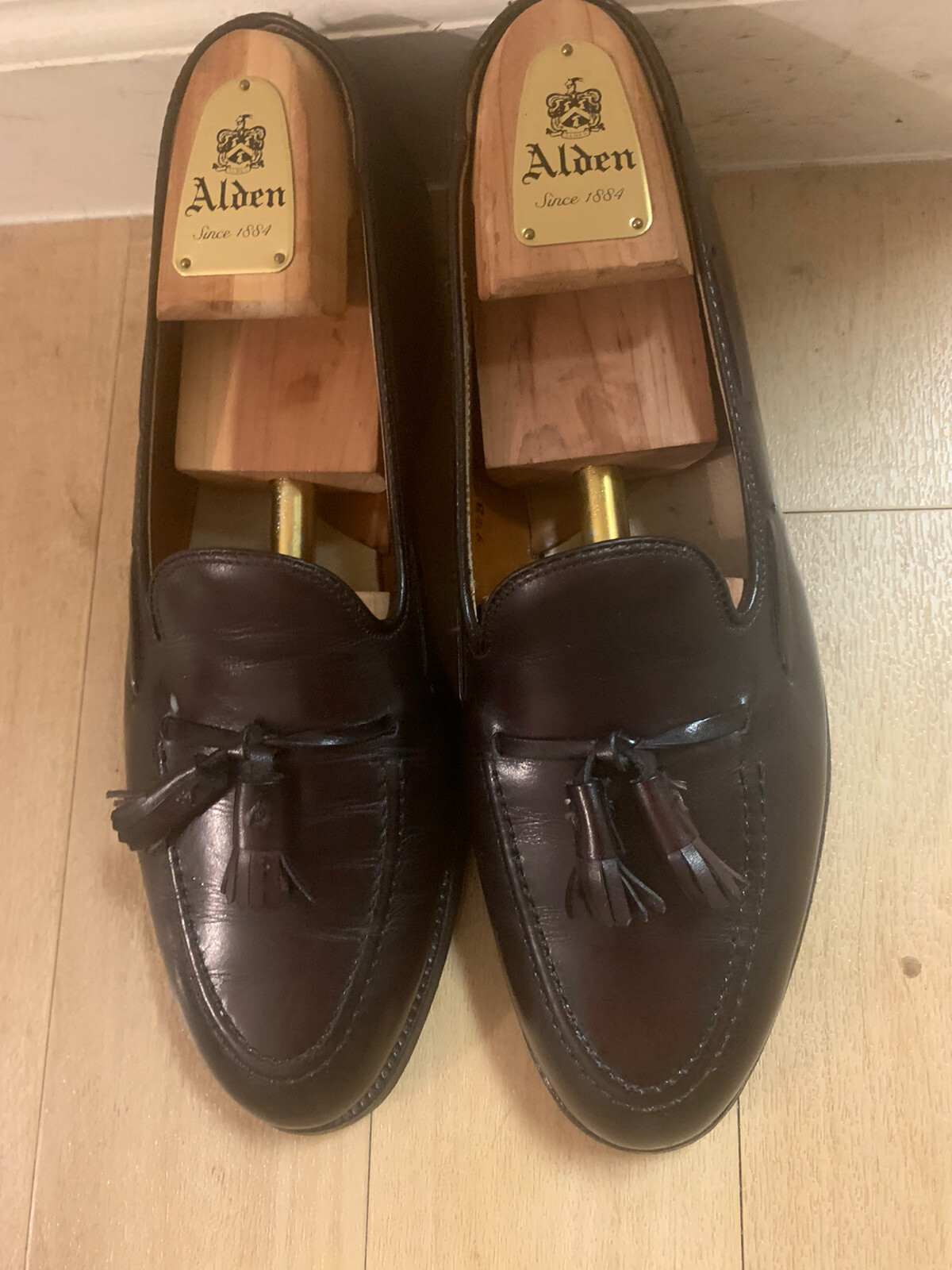 Alden For Brooks Brothers Tassel Loafer In Burgundy Calfskin Men's Size 9 1/2 B
Condition: Pre-owned
Size: 9.5 B
Start: 2022-06-03 9:07 AM
$159.99

Active

Times Listed: 1
UP FOR YOUR CONSIDERATION IS AN OUTSTANDING PAIR OF BROOKS BROTHERS LOAFERS MADE BY ALDEN. THEY ARE BROOKS STYLE # 769 WHICH IS BASICALLY THE SAME SHOE AS A CURRENT ALDEN 663, WHICH SELLS FOR $593. IT IS LISTED AS A TASSEL LOAFER IN BURGUNDY CALFSKIN.THEY ARE A MEN'S SIZE 9 1/2 IN A B OR SLIGHTLY MORE NARROW WIDTH THAN A D.THEY MEASURE 11 3/4" BY 4" AT THE WIDEST. THEY WERE NOT FREQUENTLY WORN AND REMAIN IN EXCELLENT CONDITION. THEY WERE MADE IN THE USA AND COME FROM A SMOKE FREE HOME.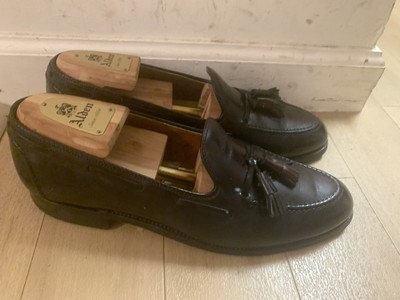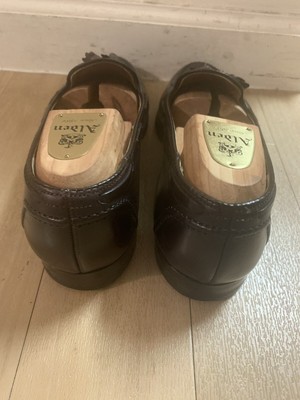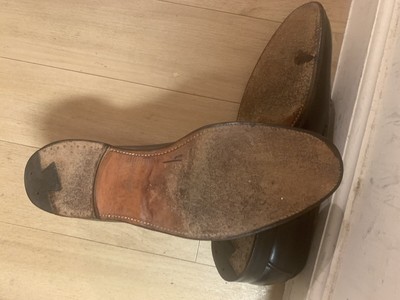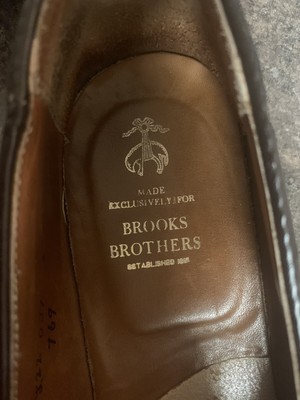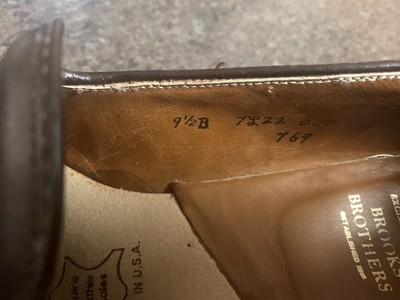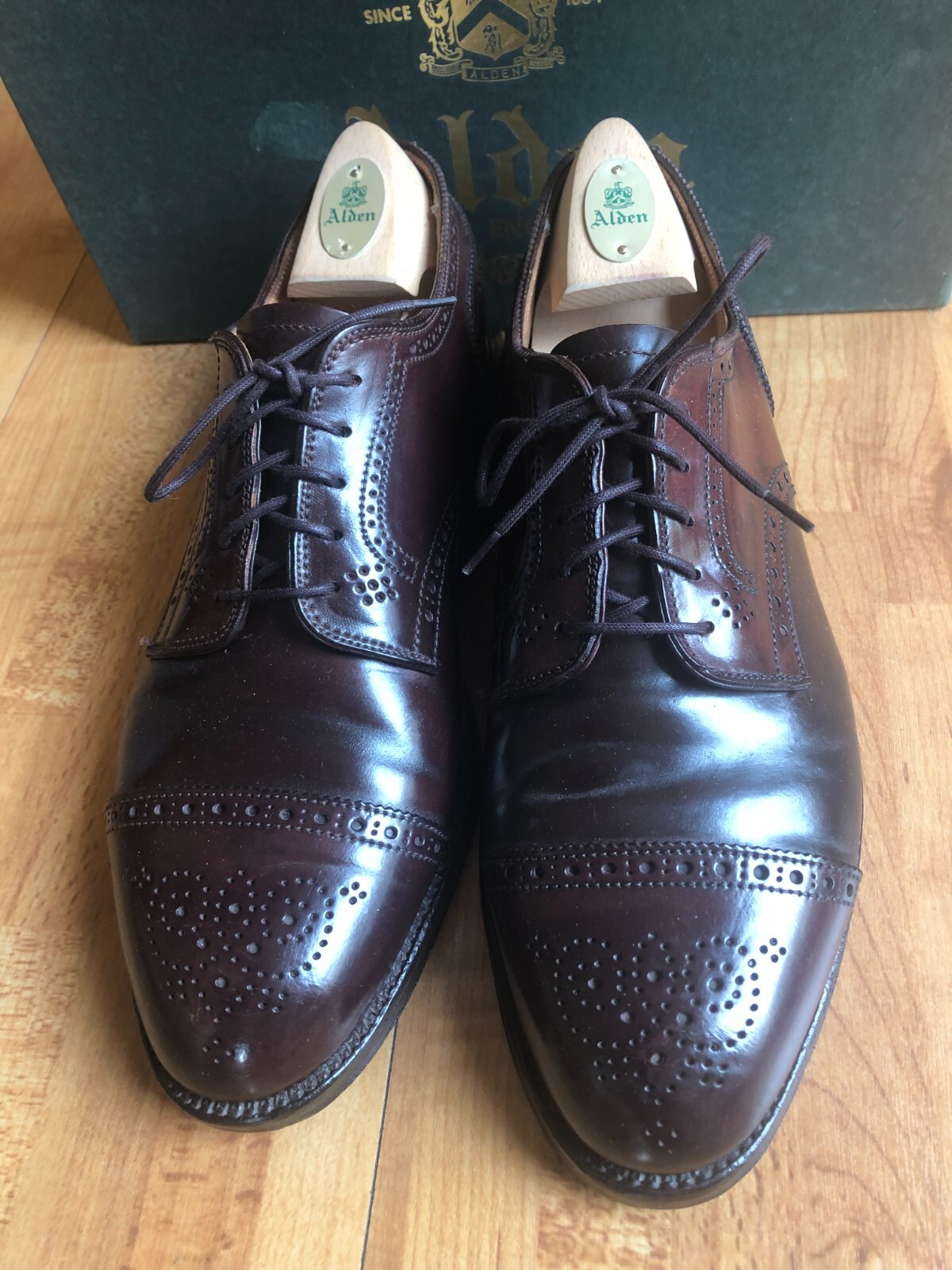 Alden Style #2145 Shell Cordovan Medallion Tip Blucher Oxford Color 8 Size 7.5E
Condition: Pre-owned
Size: 10.5 E
Start: 2022-05-30 12:01 PM
450.00 EUR

Active

Times Listed: 5
Note: The shoes were professionally cleaned by Mr. Thomas Ganick @ The 1st Shoe Shine Salon in Frankfurt/Main. Alden Style# 2145 Shell Cordovan Medallion Tip Blucher Oxford Model No. 2145 Colour: Color 8 Material: Shell Cordovan Vegetable tanned leather insoles Sole: Double Oak Leather Outsole. Size: 7.5 US Width: E Made by Alden in the U.S.A. Alden is an american shoe manufacturer, all size details are therefore american. All references to european sizes are for information purposes only, and are non-binding. The shoes are US Size 7.5E !! The shoes can, if later required, be sent to Alden for their factory restoration service whereby they will receive an expert rebuilding including all necessary repairs, using original materials carefully handworked on the original lasts. Alden will refinish them by hand, and return them with Alden cedar shoe trees and cloth bags. The Alden Shoe Trees are not included in the Sale or the Price. Private Sale - no Warranty or Return . The package willl be sent via DHL courier service. You will pay the applicable DHL rate depending on your location. Note that if you are an international buyer, located outside the EU, there may be import taxes or duties associated with this purchase. These will be the sole responsibility of the Purchaser.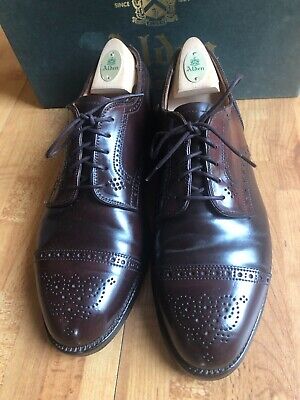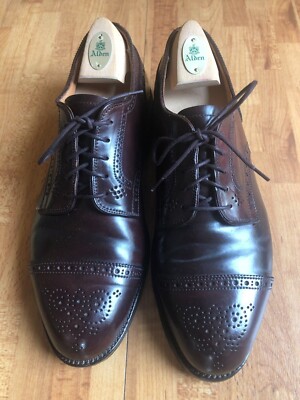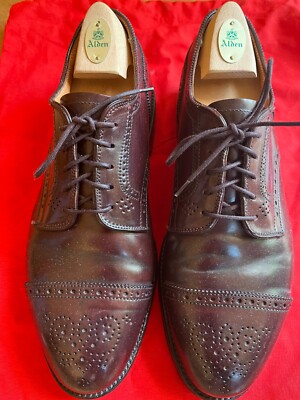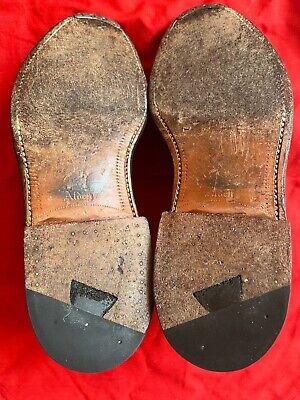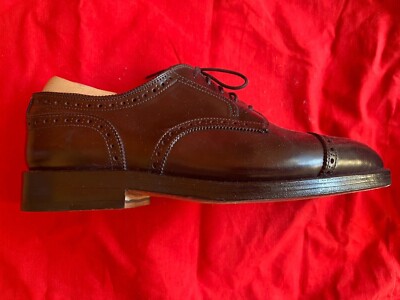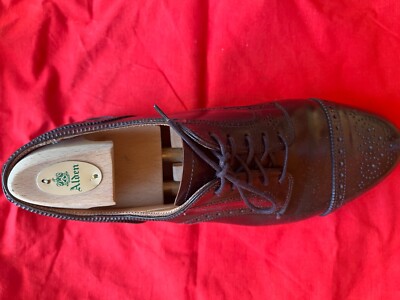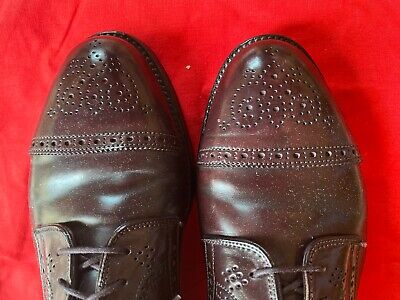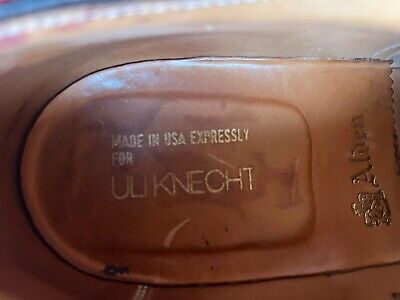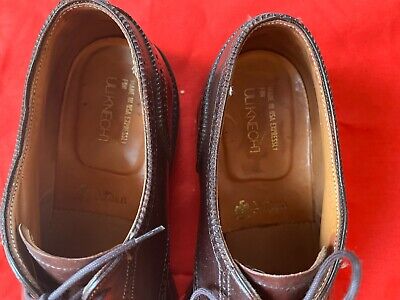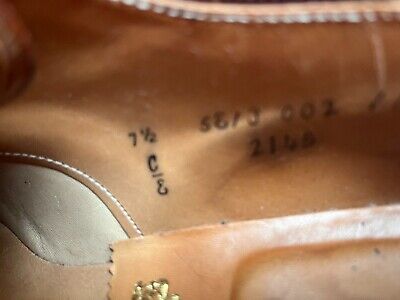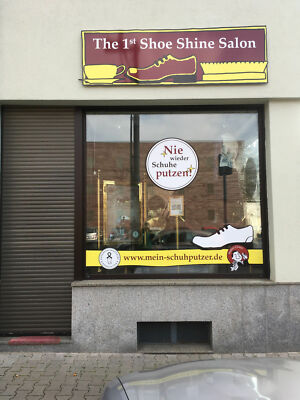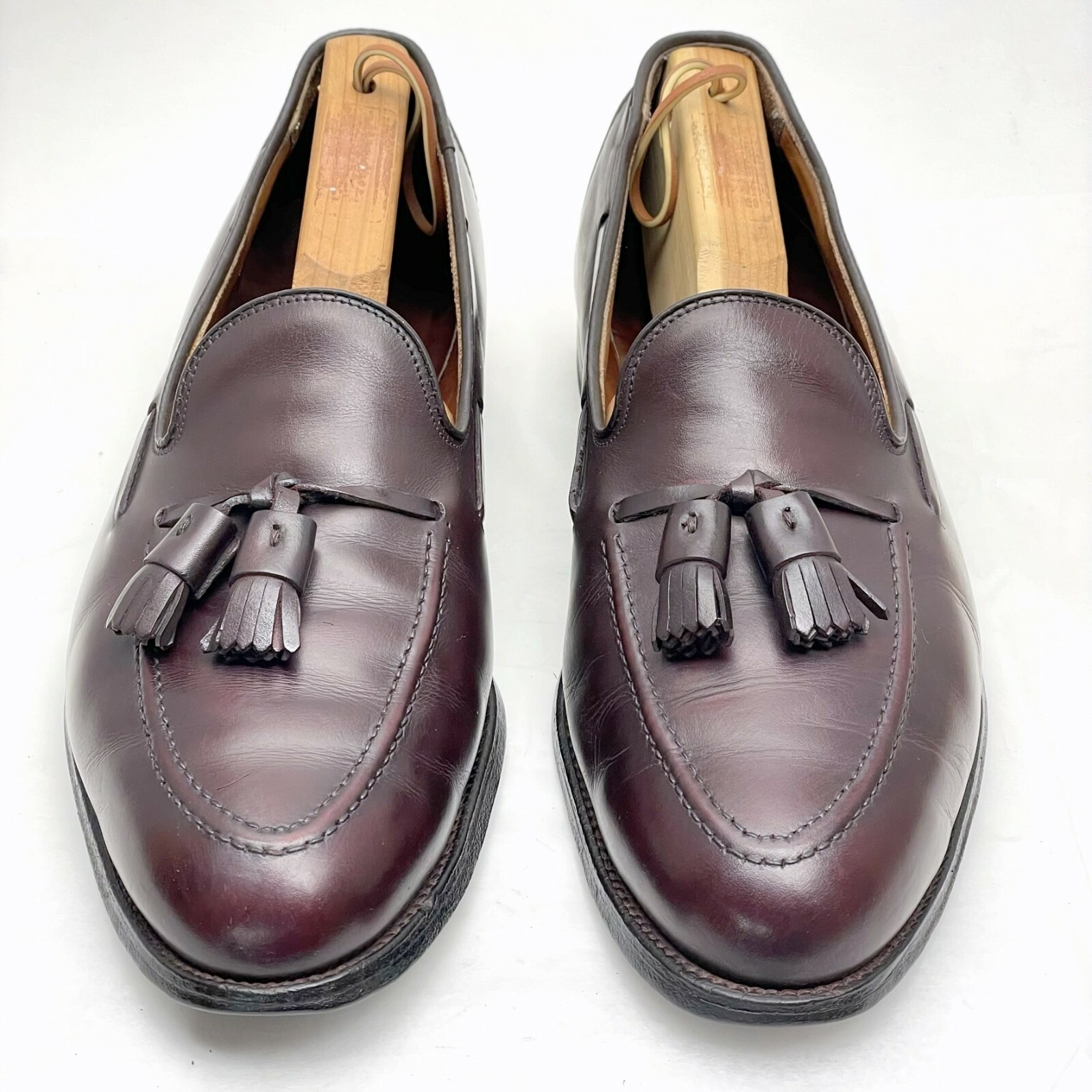 Alden x Brooks Brothers 769 Calfskin Color 8 Oxblood Burgundy Tassel Loafers 10C
Condition: Pre-owned
Size: 10 C
Start: 2022-04-25 11:13 PM
$129.00

Active

Times Listed: 2
This listing is for the pre-owned pair of men's Alden for Brooks Brothers (769) Calfskin Tassel Loafers shown in the pictures. They're US size 10C, which corresponds to a UK size 9.5 and an EUR size 44 according to the Alden Shop SF website. They're in very good condition with regular signs of use including creasing, color variation and light scuffing along the uppers and welt wear. Linings and insoles are clean with some darker areas, and free from rips or tears. The soles are original with "Brooks Brothers" imprint visible upon close inspection. The heels have been replaced and are curiously labeled "Florsheim". The Alden 769 is built on the Aberdeen Last, which is true to size and slightly longer than standard. As reference, I'm a standard 10D, and these are slightly narrow for me (would probably work if I didn't wear socks), with a little room in the toe (although not as much as a 10.5). They've been cleaned and conditioned and stored on shoe trees (not included). Our home is free from pet smells, smoke, and other potentially objectionable odors.