Alden 974 Color 8 Shell Cordovan Wing Tip Bal
Additional Model Details:
Double Leather Outsole

360 Flat Welt
Alden 974 eBay Sales (last 50):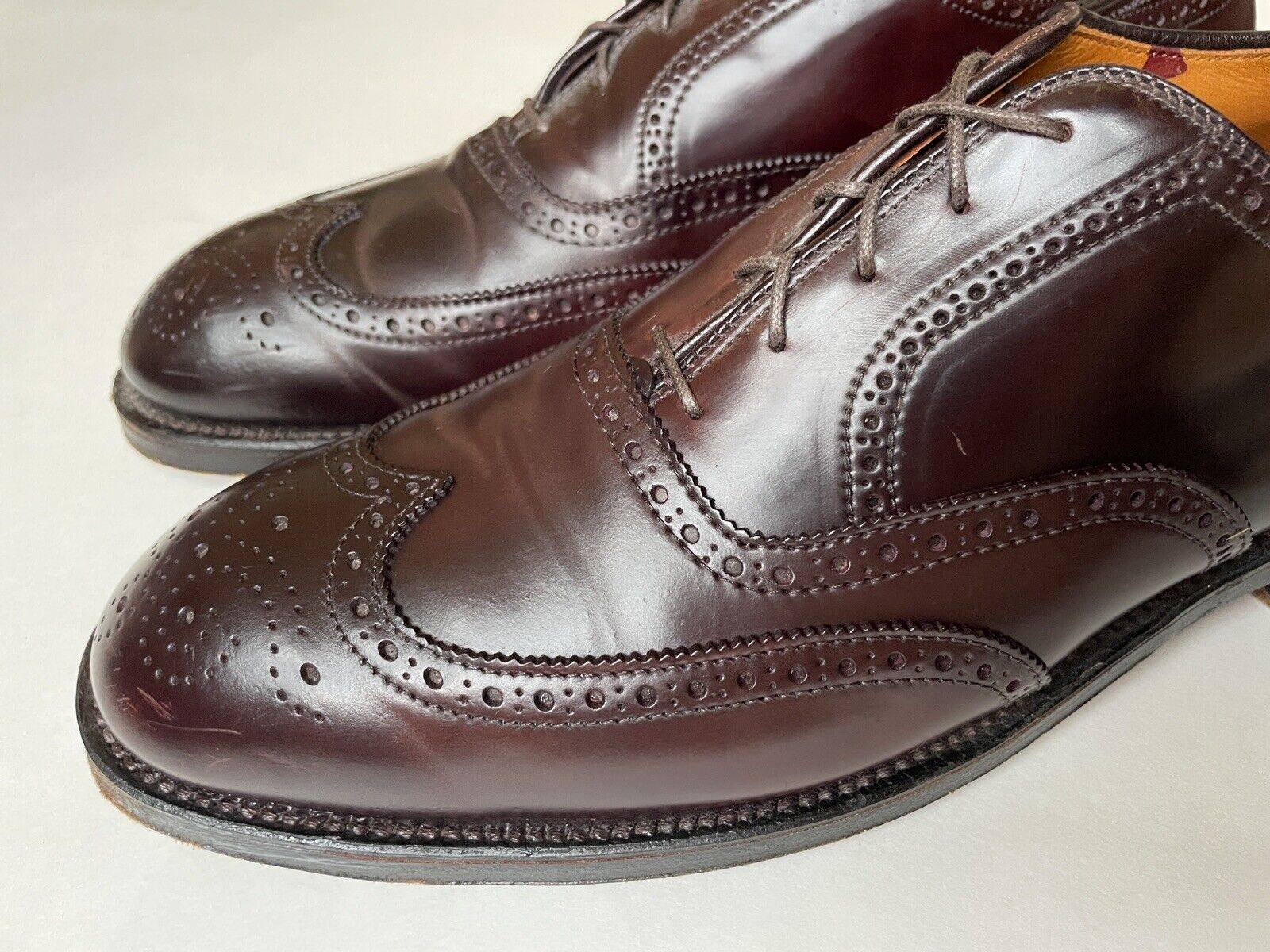 Alden Color 8 Shell Cordovan 974 Wingtip Oxford 12 C, $840
Condition: Pre-owned
Size: 12 C
Start: 2023-04-22 8:04 PM
$359.00

Active

Times Listed: 2
Alden Color 8 Shell Cordovan 974 Wingtip Oxford 12 C, $840. Shoes have been lightly worn with some Minor wear as shown. Please scroll through all pictures as they serve as the description. I have perfect feedback so purchase with confidence. Feel free to ask any questions! Thanks for looking!! Wing Tip Balmoral Color 8 Shell Cordovan leather uppers Pure vegetable tanned leather insoles Double Leather Outsoles with dovetailed heels 360 Degree Goodyear Welt Tremont last Alden Wing tip bal oxford made from luxurious, longwearing Color 8 shell cordovan material. Alden shell cordovan shoes are finished by Alden's master craftsman. They are admired by the finest boot and shoemakers throughout the world. Using the centuries-old method of pure vegetable tanning and hand finishing, the single tannery still producing genuine shell cordovan today is indeed practicing a rare art. The tanning process takes a full six months to complete and produces leather that is soft and supple, yet very durable, dovetailed heels, full glove leather lined flexible pure vegetable tanned leather insoles.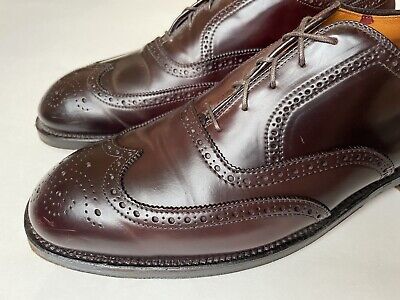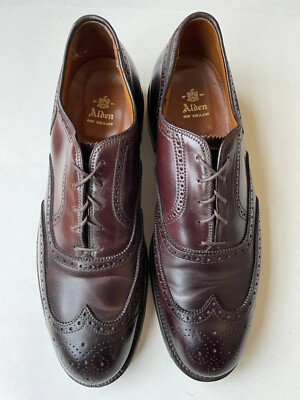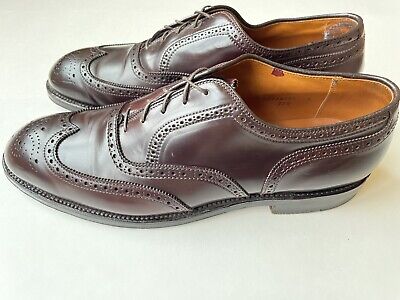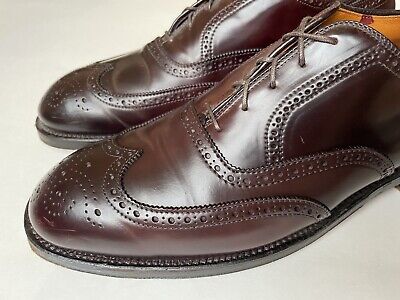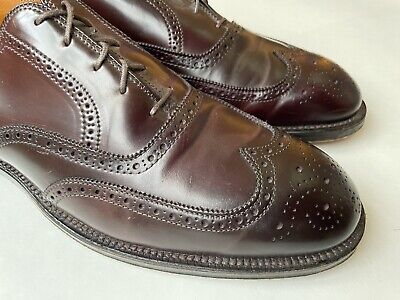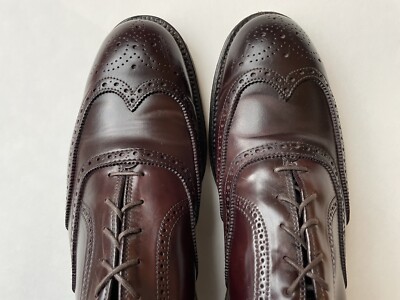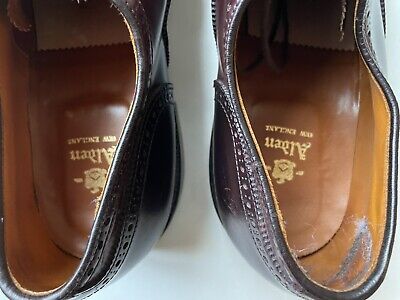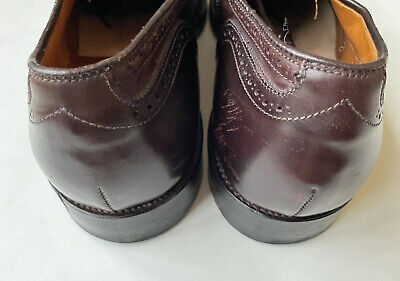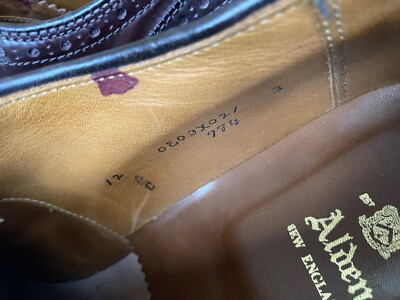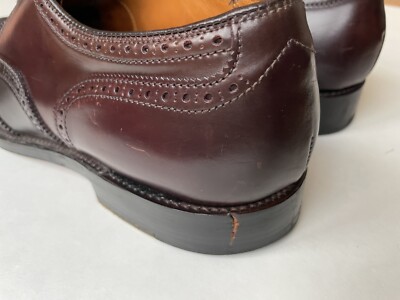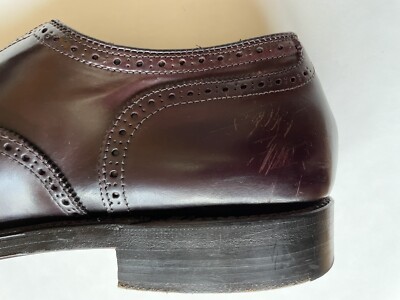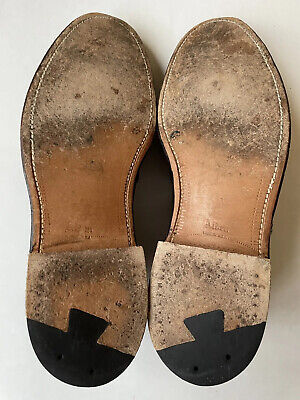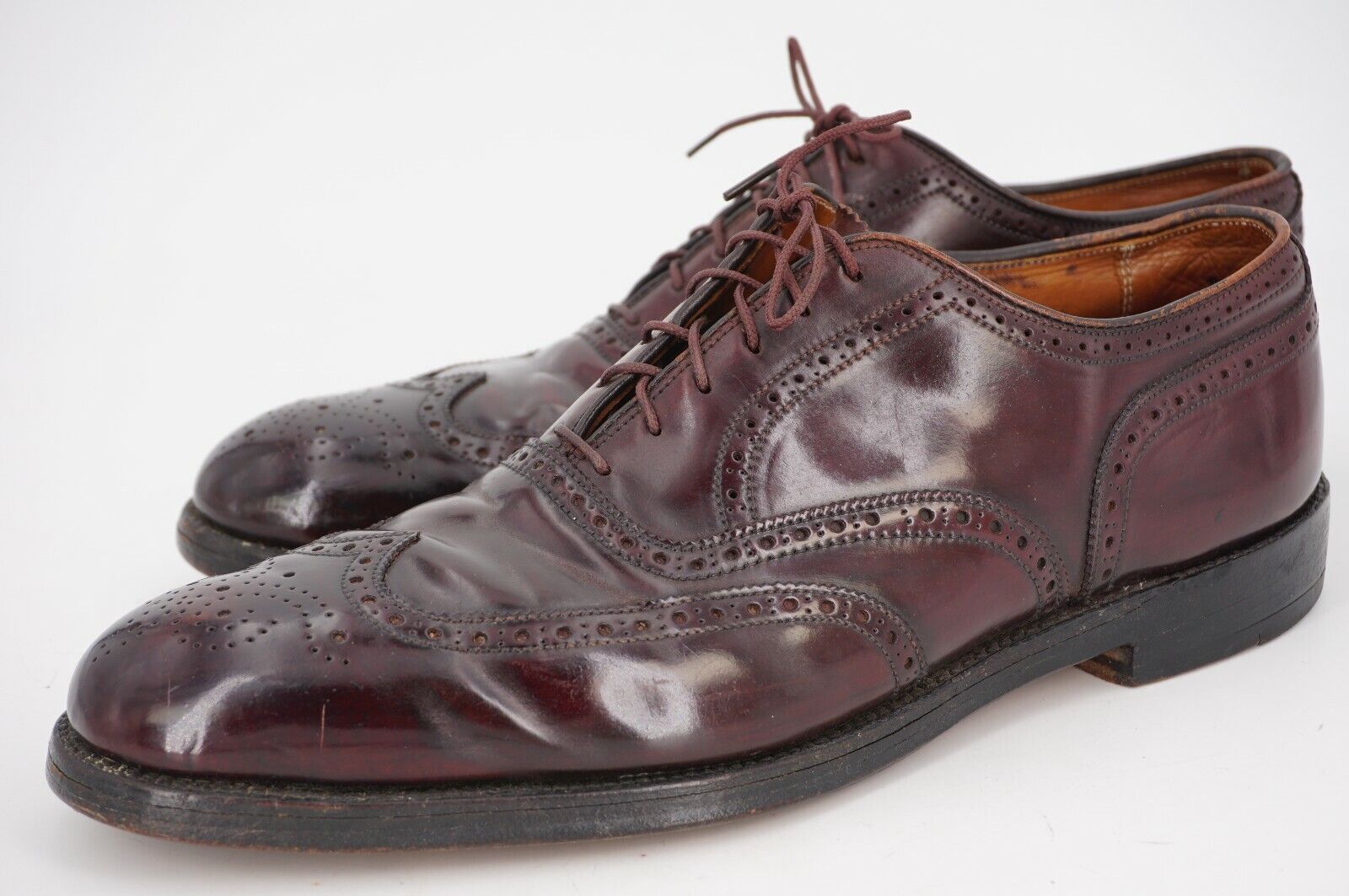 $786 | ALDEN 12 B BURGUNDY COLOR 8 SHELL CORDOVAN WINGTIP BALMORAL TREMONT 974 !
Condition: Pre-owned
Size: 12 B
Start: 2023-03-01 1:48 AM
$204.00

Active

Times Listed: 9
For your consideration a used pair of Alden wingtip balmorals. Made on a double leather outsole, flat welt, dark edge trim, and matching welt stitching. Made with Horween's color 8 shell cordovan. Fully lined. Shaped over the soft square Tremont last. Tagged a size US 12, B width. Retails for $786: https://www.theshoemart.com/alden-mens-974-wing-tip-bal-color-8-shell-cordovan/ Outsole Measurements: 13 1/4 x 4 1/2" Price includes USPS priority mail shipping and tracking. Feel free to contact me with any questions. All shipments are typically sent out within 24 hours. International bidders welcome please contact me if you have any shipping questions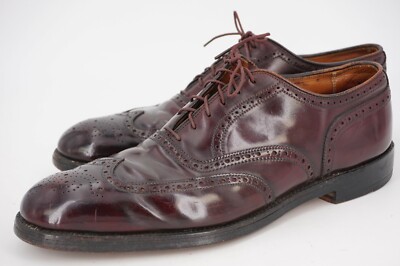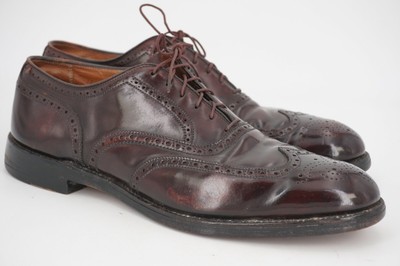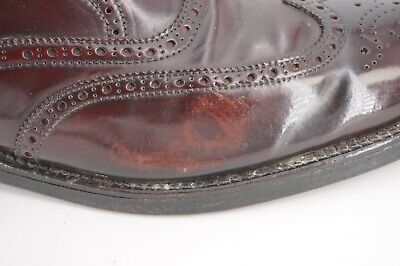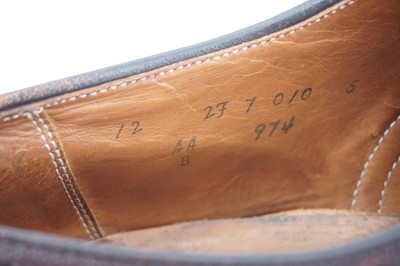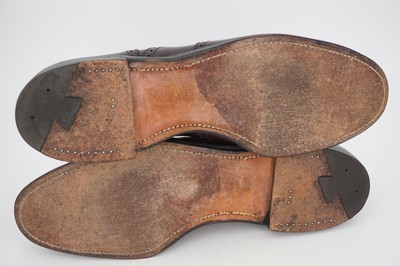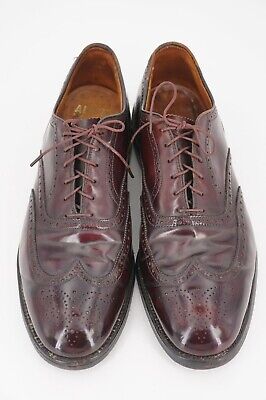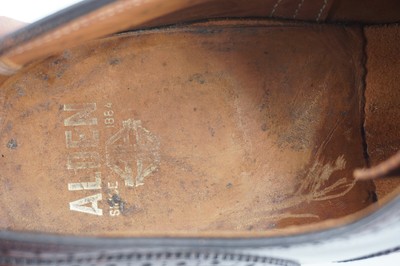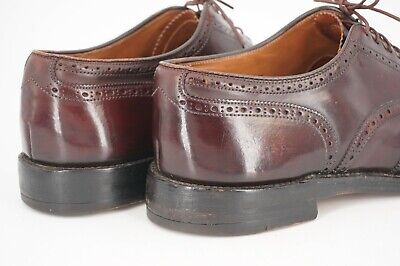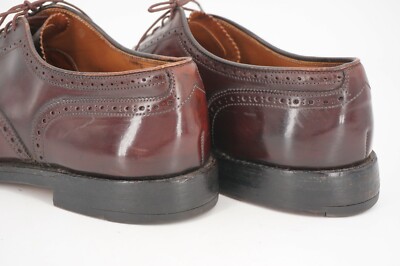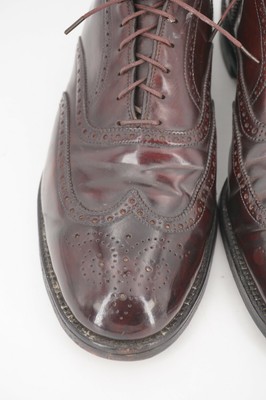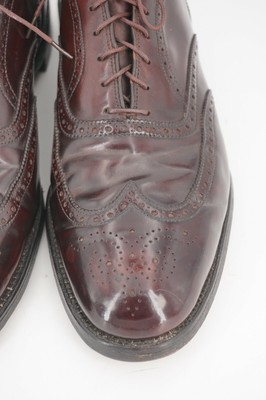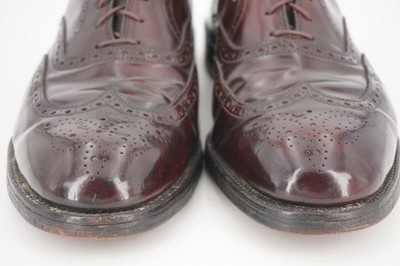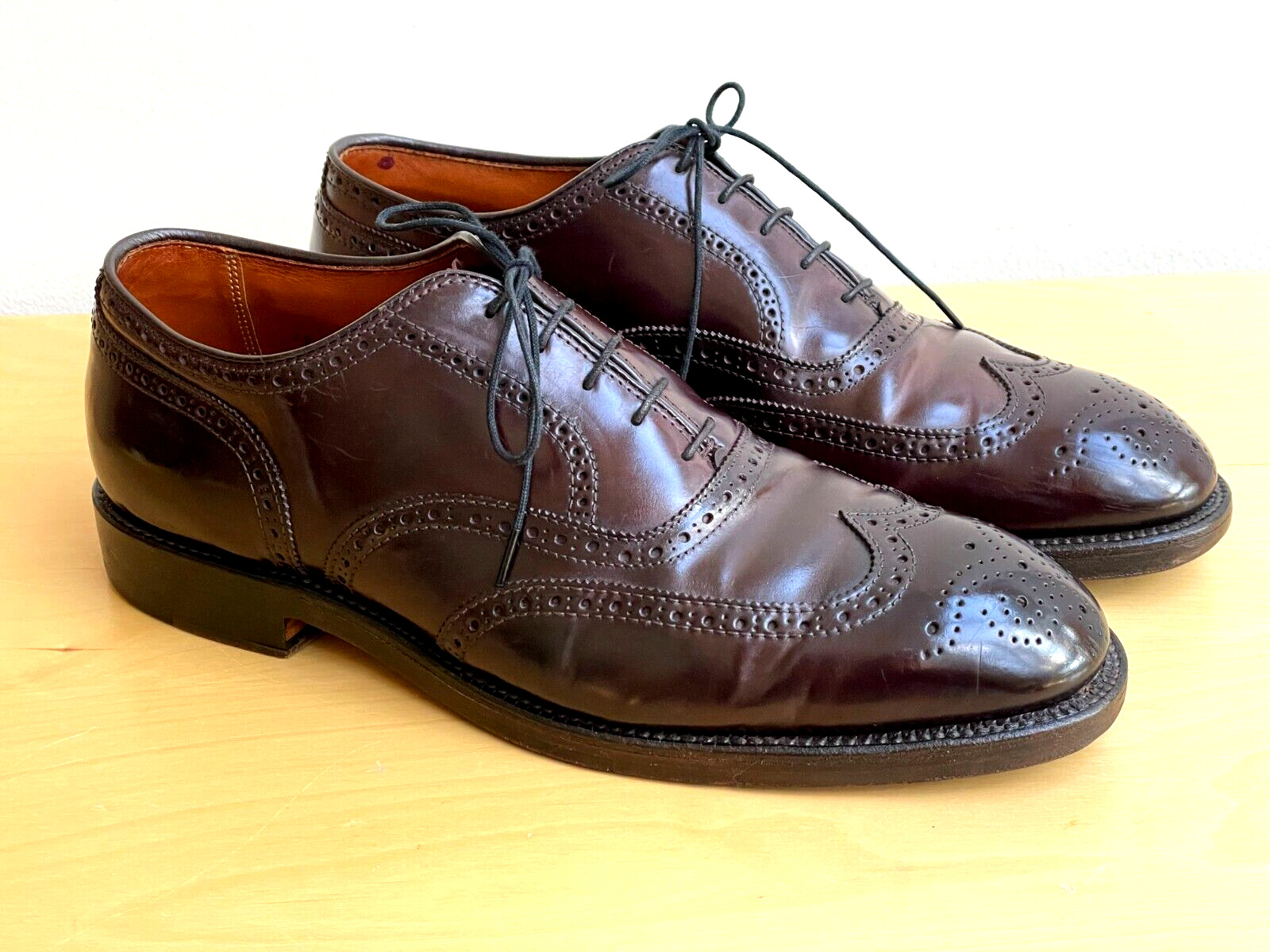 Alden New England 974 Brown Color 8 Shell Cordovan Leather Wingtip Shoes 10 D
Condition: Pre-owned
Size: 10 D
Start: 2023-02-27 2:48 AM
$219.00

Active

Times Listed: 1
Nice pair of Alden 974 Brown Color 8 Shell Cordovan Leather Wingtip Mens Shoes size 10 D. Very good condition with a beautiful shell cordovan leather patina. Photos are of the actual item, please message me if you have any questions. Also please see my other listings, I'll be selling 3 pair of Aldens. PayPal payment is due within 3 days after auction ends. The item will be shipped immediately after payment. Ships via USPS Mail or UPS to the USA. Will ship only to verified addresses in the US. Thanks for looking and happy bidding!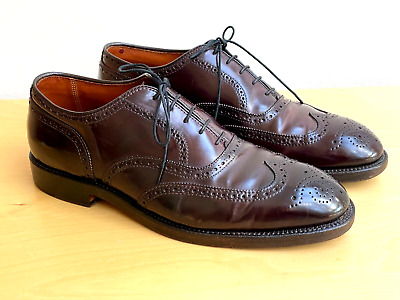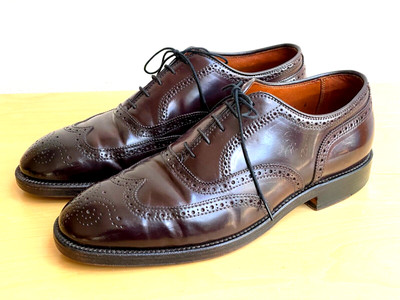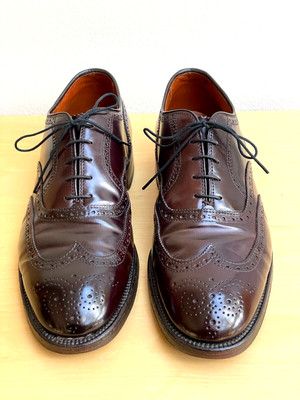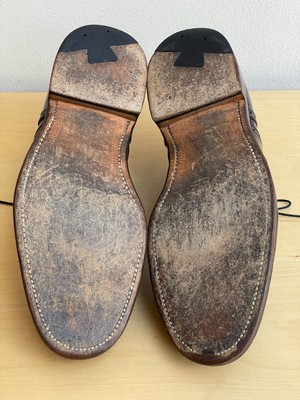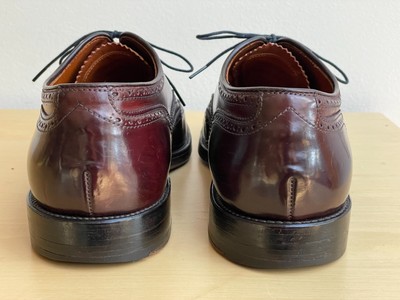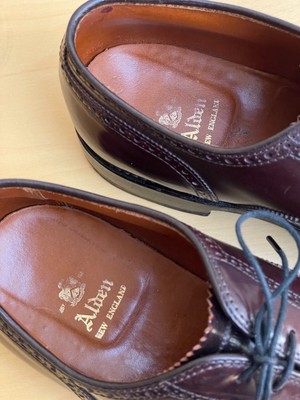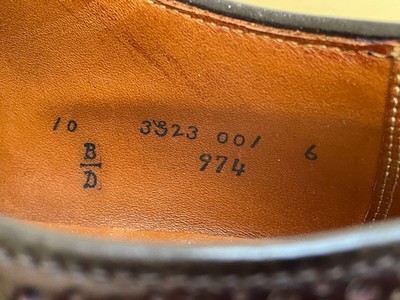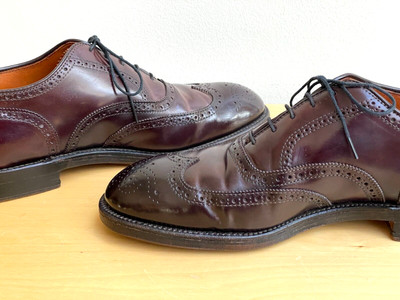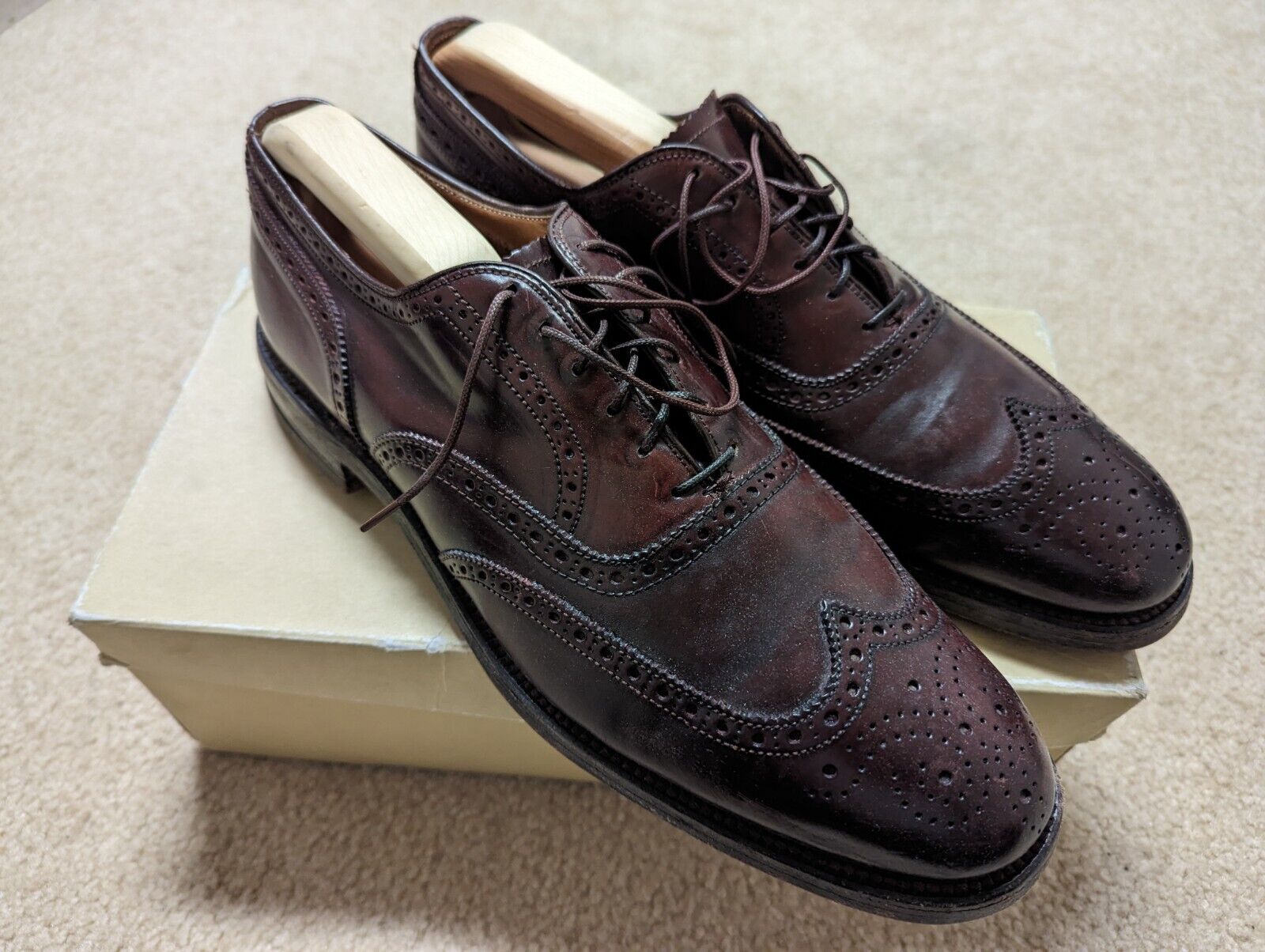 Alden 6974 Cordovan Mens Shoes Wingtip Brown Leather USA Wingtips Size 10
Condition: Pre-owned
Size: 10 B
Start: 2023-01-06 11:13 PM
$219.98

Active

Times Listed: 1
Let us know if you have any questions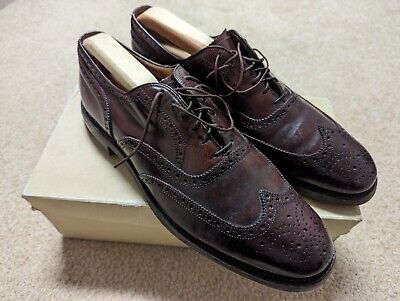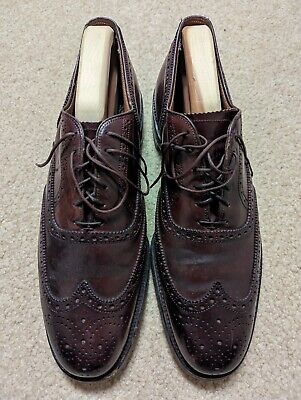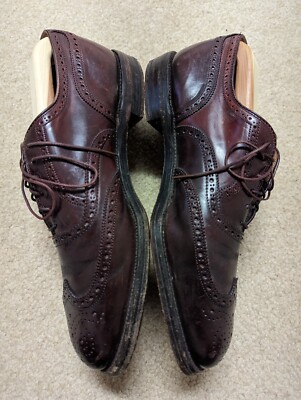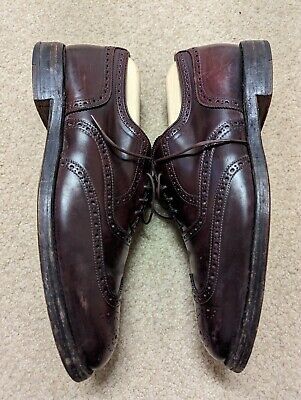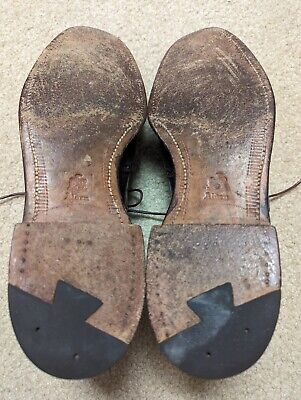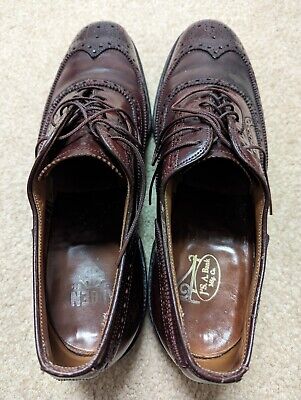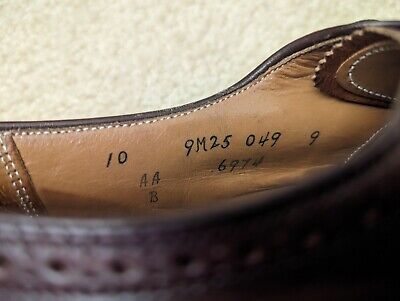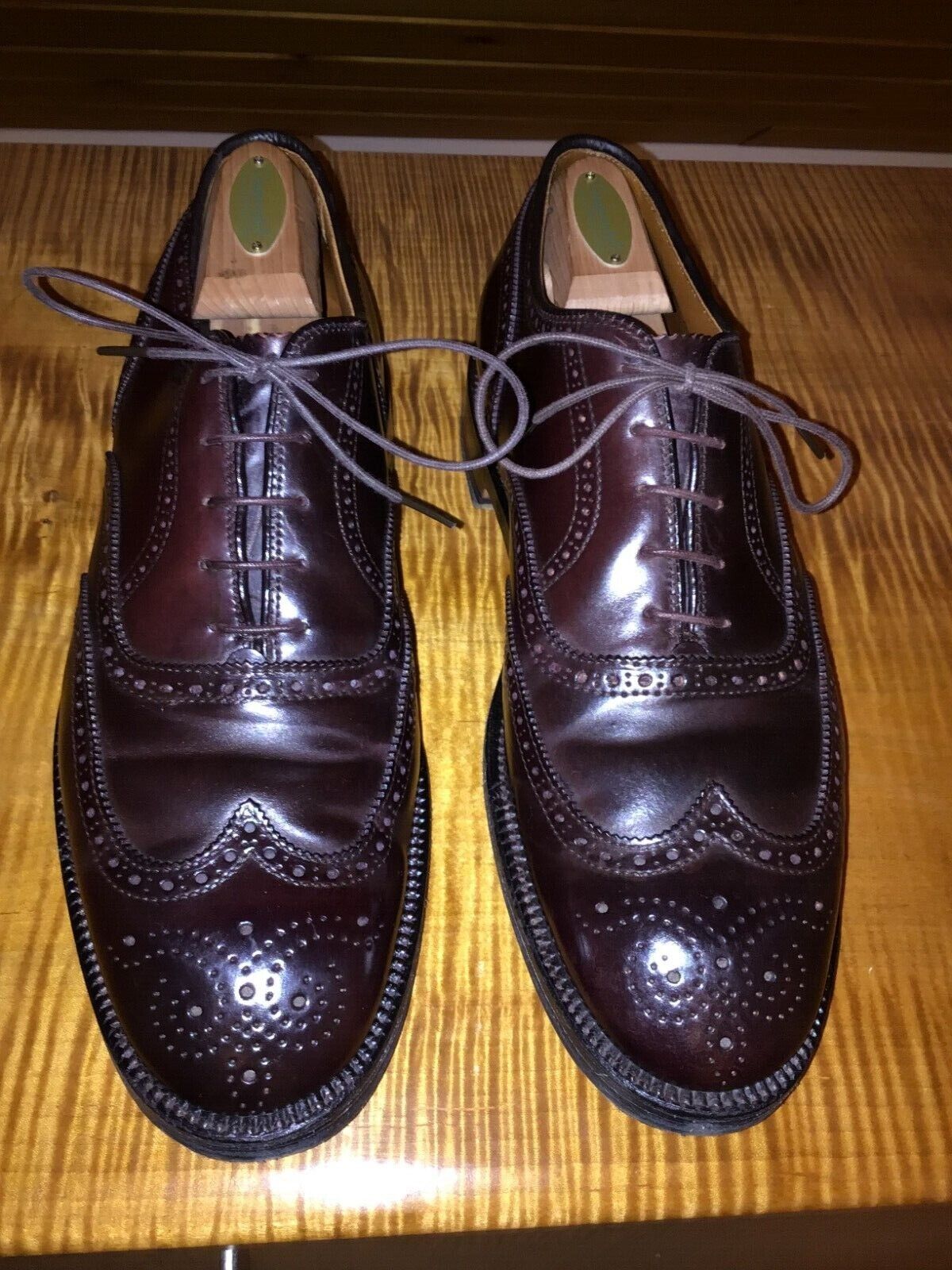 Alden New England 974 Shell Cordovan Wingtip Bal Oxford Color 8 Men Size 10 B/D
Condition: Pre-owned
Size: 10.5 E
Start: 2022-12-03 10:01 PM
$479.99

Active

Times Listed: 1
Alden New England Shell Cordovan Wingtip Bal Oxford Men's Size: US 10 B/D Model: 974 Color: Burgundy (Color 8) No box. Shoe trees shown in the photos ARE included. Material: Genuine Shell Cordovan Leather Some scuffs, stains and creases on both surfaces. Some wear and stains on the inside. This is a pair of Alden authentic cordovan (burgundy) shell cordovan shoes in size 10 B/D. This shoe is known as the "Wingtip Balmoral Oxford," the model # is 974, and it is on Alden's Tremont last. These were made with Horween's burgundy shell cordovan. I am the original owner, and I have kept these shoes in nice condition, always with cedar shoe trees in them when I wasn't wearing them. As you can see from the photos, the soles have a rubber "sole saver" on them. I also have plastic heel and toe "taps" to limit wear on the edges. These things -- the sole savers and taps -- prevent wear on the soles, and save you the expense of re-soling the shoes. These retail for $828 at leading shoe dealers, include theshoemart.com. The cedar shoe trees shown in the photo are included in the sale. Nothing else is included; I don't have the original box or shoe socks. Although I have done everything I can to take care of these shoes, they are not new, so as you can see from the photos, the markings on the inner sole are slightly faded, and I am sure that if you inspect closely you may find some scuffs or surface scratches where the shoes came in contact with something during their lifetime. If you are looking for shoes that are in new condition, this is not the pair for you. You should look for a deal on a brand new pair in that case. These will last a lifetime if properly cared for. I am selling them only because I mainly work from home these days and don't have occasion to wear dress shoes all that often. If the asking price seems high, relative to the retail cost of a new pair, well, that is because I am not a particularly motivated seller. I really like the shoes, and I am not in a hurry to part with them. TheShoeMart states on their website that the Tremont last fits true-to-size. My experience is different. In my experience, these shoes fit half a size smaller than my actual shoe size. In other words, I normally wear a size 10.5 shoe, but this pair of Aldens, marked a size 10, fits me very comfortably. However, your feet may be different, and the best way to ensure a proper fit is to visit an Alden store and try on a few pairs. In my experience, Alden makes shoes on a variety of lasts, and while some fit "true to size," others do not. Although I want every buyer to be happy with their purchase, I am not a retail store and it is a burden for me to accept returns based on sizing issues. If you are not familiar with the brand, please note that Alden's cordovan shoes are made on steel lasts. This makes them stiffer, but it also means that you will set off any metal detector when you walk through it. In other words, if you are wearing these shoes when you go to the airport, you will need to take them off and put them through the x-ray machine even if you have TSA Pre-Check.