Alden 978 Black Alpine Grain Long Wing Blucher
Additional Model Details:
Double Leather Outsole

360 Pre-Stitched Reverse Welt
Alden 978 eBay Sales (last 50):
When you click on links to make a purchase, this can result in this site earning a commission from the eBay Partner Network.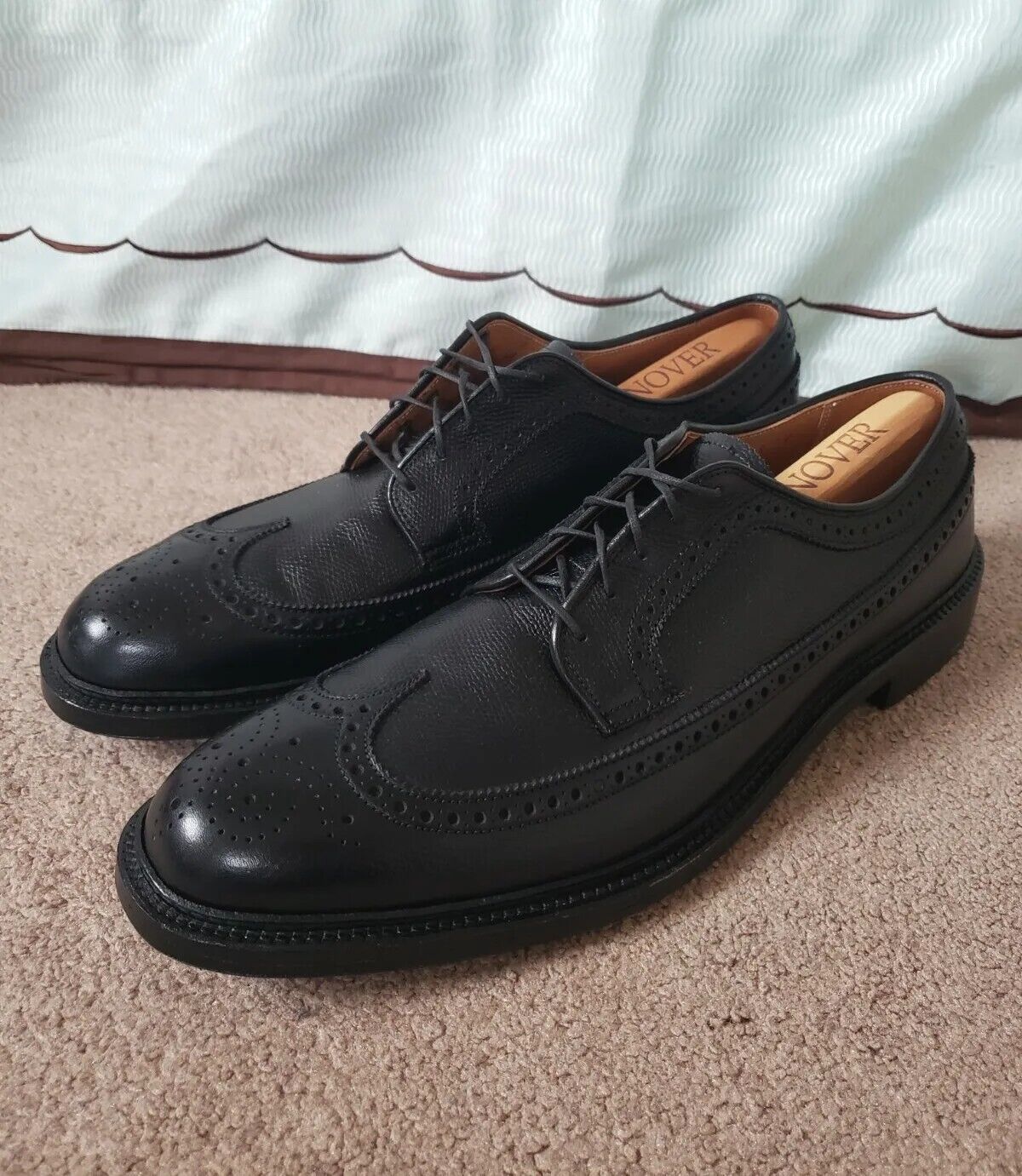 Vintage ALDEN Mens Size 13 Handmade In The USA Black Wing Shoes AAAA/AA
Condition: Pre-owned
Size: 13
Start: 2023-12-01 8:15 PM
$499.99

Active

Times Listed: 1
These are used but in fantastic condition! 9.5 out of 10! Shoes ONLY. No Shoe bag, Inserts or box included. These will be insured and will require signature upon delivery 👞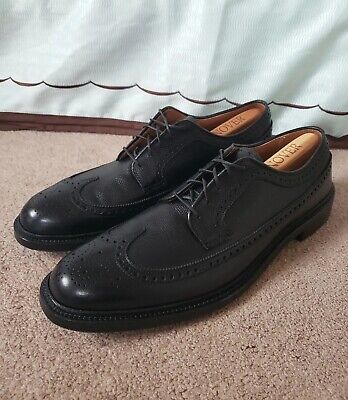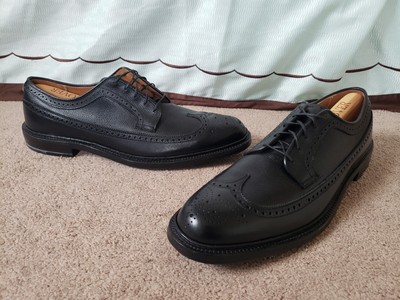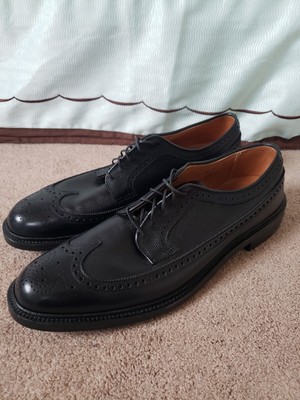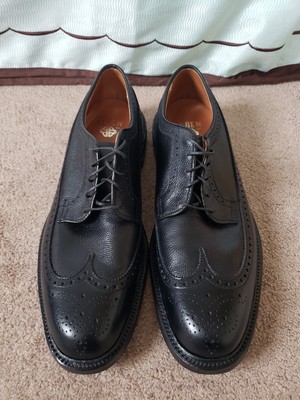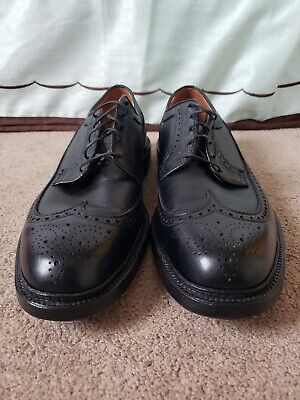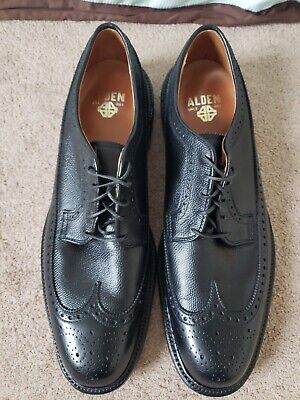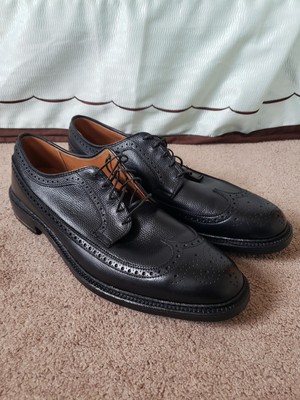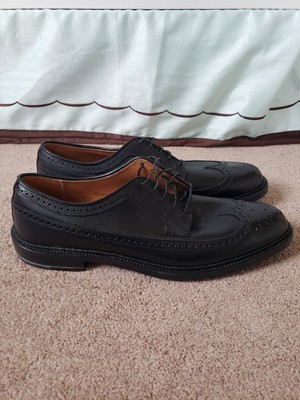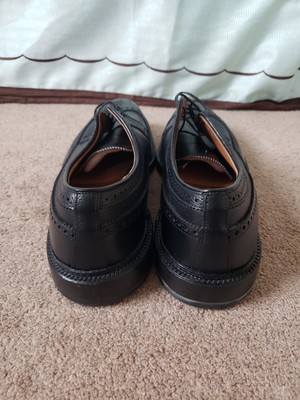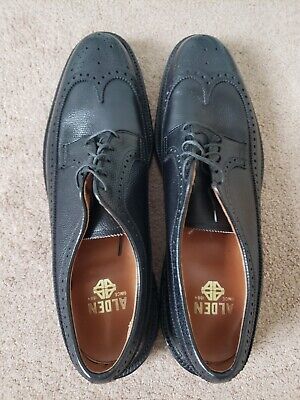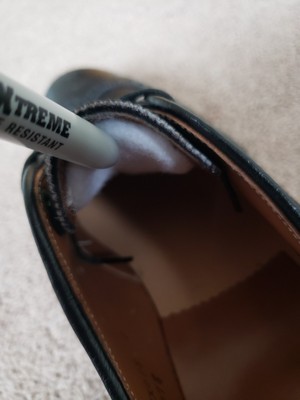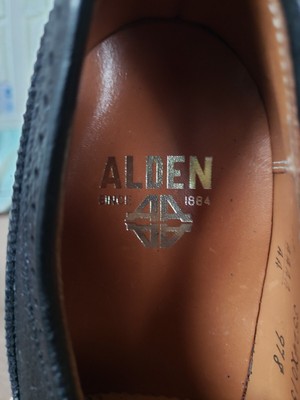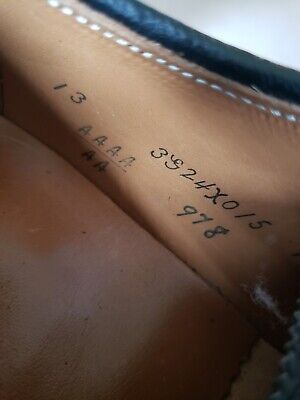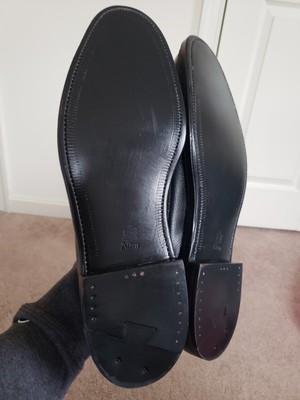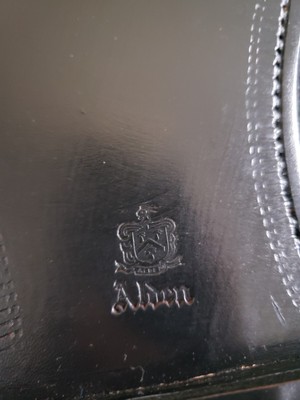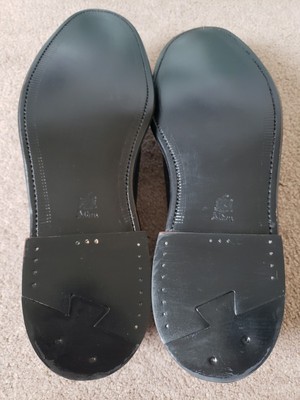 Alden 978 10 C C/A Longwing V-Cleat Wingtip Gunboat Vintage Barrie Last USA
Condition: Pre-owned
Size: 10 C
End: 2023-05-20 11:38 PM
Duration: 1 days, 2 hr, 33 min
$150.00

Sold

Times Listed: 1
-For sale Rare vintage Alden longwing bluchers in black, model 978. This model is no longer made - similar model 9753 retails for $683. Rare v-cleat heels and leather soles. Marked size 10C (C/A). Please note these are on the Barrie last which tends to run about 1/2 size large (either length or width). Outsole measures 12 5/8" long and 4 5/8" wide. -Condition The original soles have moderate wear but are solid with life left. Original heels have light wear. Uppers are in great condition with limited wear visible upon close inspection. Storm welt and stitching in excellent shape. Insoles have some minor wear with logos just slightly faded. Laces appear original and have limited wear. Please review the photos closely as I have attempted to capture any condition issues. Shoes have been restored and conditioned using Saphir products. -Shipping Notes Shoes will be sent domestically via USPS Priority Mail. International shipping is via the eBay Global Shipping Program only. Check out my feedback and buy with confidence. Contact me with any questions or for additional information. Thanks for your interest!
Alden Black Pebble Grain Wingtip Shoes 10 A/C
Condition: Pre-owned
Size: 10 C
End: 2023-03-12 5:36 PM
Duration: 21 hr, 21 min
$100.00

Sold

Times Listed: 1
Alden Black Pebble Grain Wingtip Shoes 10 A/C. The shoes are in good condition, please see the photos for details. I am happy to answer questions. GOOD LUCK!
ALDEN USA 10 / 44 c/e Handmade Grain Long Wing Budapest Frame Sewn NP899€ NW
Condition: New with defects
Size: 10
End: 2022-11-18 2:28 PM
Duration: 4 days, 20 hr, 12 min
245.00 EUR

Sold

Times Listed: 3
Angeboten sind hier sehr schöne und hochwertige Schuhe der Premiumklasse von ALDEN made in USA in 10 e/c ausgezeichnet, wie eine normale deutsche 10 oder 44 für den normalen Fuss ausfallend. Die Schuhe, Black Alpine Grain Longwing Brogues sind aus hochwertigem genarbtem Leder gearbeitet, innen mit feinem Leder gefüttert, haben ein sehr gutes Fussbett, sind rahmengenäht und haben eine hochwertige Ledersohle, über die zum Schutz der Nähte eine Vibramsohle gearbeitet wurde. Sie sind erstklassig gearbeitet und geschnitten und nur einmal kurz getragen, mir leider etwas zu gross. Es ist ein äusserst seltenes Paar, in absolut neuwertigem Zustand. Sie kommen im Originalkarton mit Schuhbeuteln. Die passenden Schuhspanner von Alden sind NICHT Bestandteil der Auktion, können aber auf Wunsch und bei erfolgreichem Gebot für 40 Eur erworben werden. Die Maße sind: Länge: 33 cm Breite : 12 cm Innenlänge: 30 cm Ich versende innerhalb Deutschlands als Paket zu 7 Euro Versand innerhalb der EU zu 17 EUR. Postage to UK 27 EUR I do not sell outside the EU or the UK. Zahlungen können per Paypal oder Überweisung erfolgen. Das Abholen ist nicht möglich. Die Schuhspanner von Crockett Jones gehören nicht zum Umfang der Auktion.
Alden 978 Black Alpine Grain Long Wing Blucher 8.5D
Condition: Pre-owned
Size: 8.5
End: 2022-10-14 9:43 PM
Duration: 7 days
$95.00

Sold

Times Listed: 4
Alden 978 Black Alpine Grain Long Wing Blucher 8.5D. Current retail $605. Excellent pre-owned condition includes Alden shoe trees and protective shoe bags ($50+ value)