Alden 97862C Tobacco Chamois Long Wing Blucher
Additional Model Details:
Commando Outsole

360 Pre-Stitched Reverse Welt

Antique Edge
Alden 97862C eBay Sales (last 50):
When you click on links to make a purchase, this can result in this site earning a commission from the eBay Partner Network.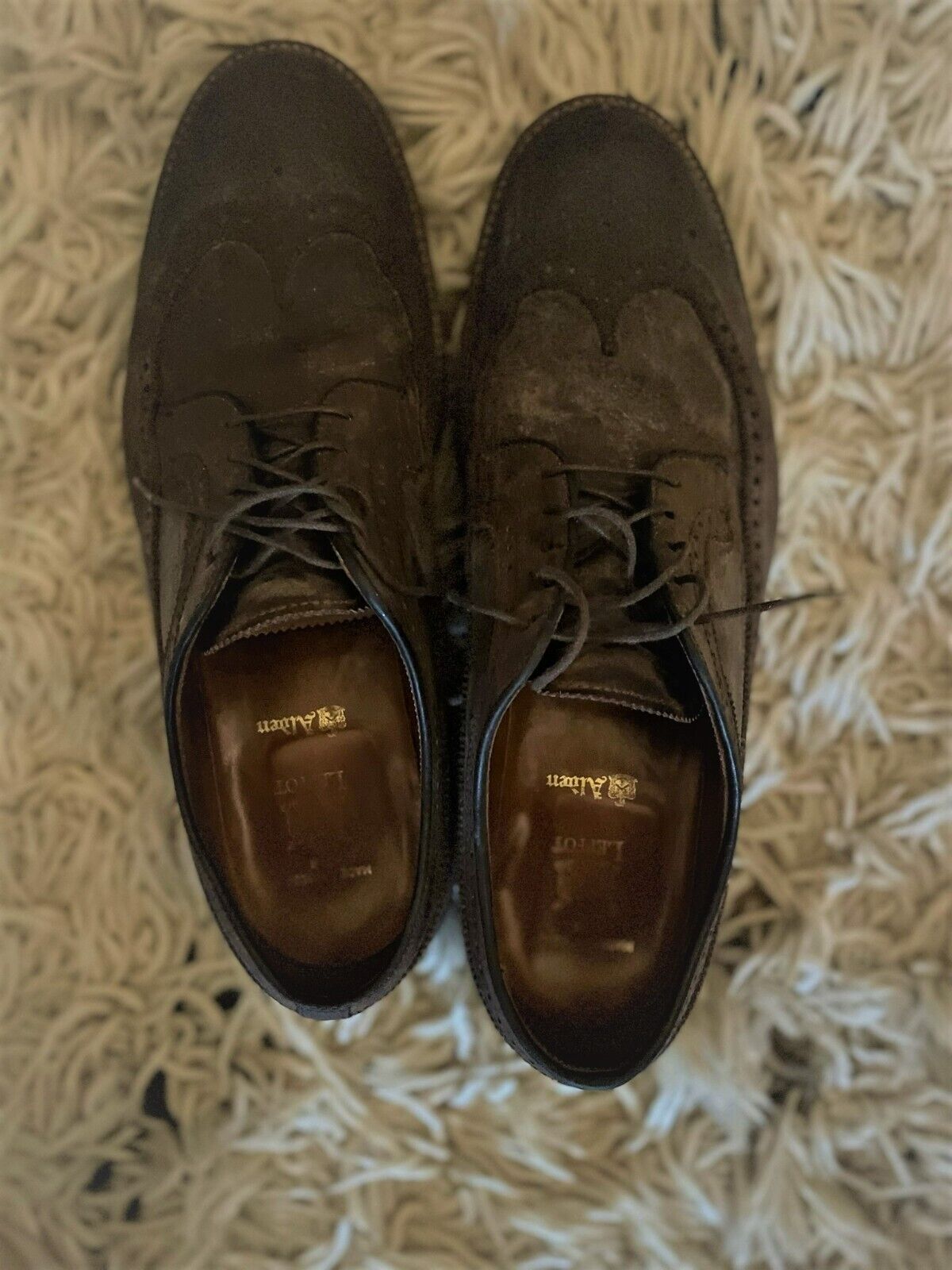 Preowned Alden x Leffot 97862C Tobacco Chamois Long Wing size 12
Condition: Pre-owned
Size: 12
Start: 2023-05-20 6:38 PM
$250.00

Active

Times Listed: 1
Preowned Alden x Leffot 97862C Tobacco Chamois Long Wing size 12. Alden 97862C Tobacco Chamois Long Wing Blucher Still have a lot of life left in these Barrie Last Commando Outsole 360 Pre-Stitched Reverse Welt Antique Edge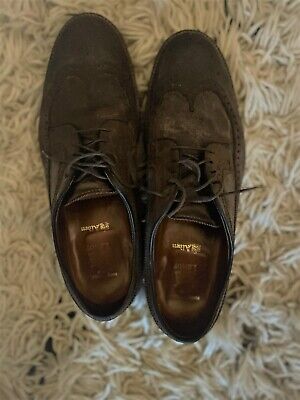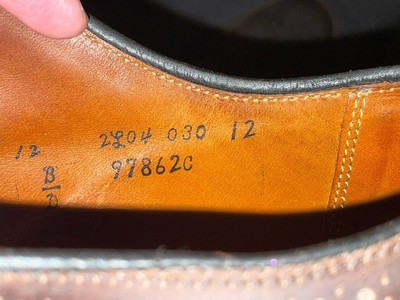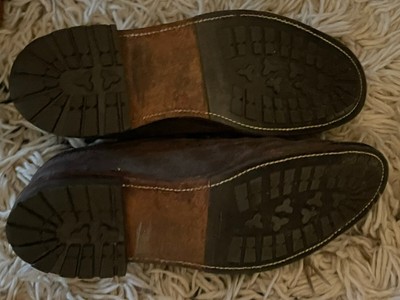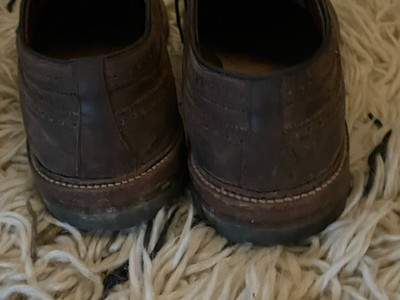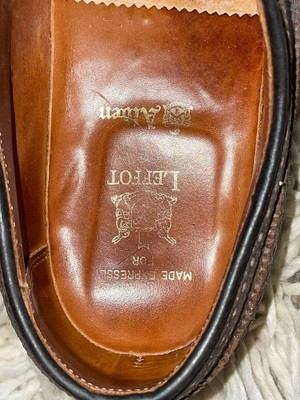 Alden X Leffot Tobacco Chamois Long Wing LWB Barrie Last 11.5 D Commando LNIB
Condition: New
Size: 11.5
End: 2023-10-04 8:49 PM
Duration: 5 days, 4 hr, 14 min
$329.00

Sold

Times Listed: 3
alden x leffot tobacco chamois leather LWB long wing brogues - barrie last - tag size 11.5D- commando sole - LNIB. am original owner- a 2010s decade preorder from leffot, on receipt laced and tried on once just to confirm fit is true, forever in box since - shows some shaping from long term box storage at heel top etc. - note pics. please note size is the alden barrie last size, not a generic US shoe size. ships USPS ground advantage to US addresses. thanks!
$640 ALDEN x LEFFOT 9.5D / TOBACCO CHAMOIS/ LONGWING SHOES COMMANDO SOLE, 97862C
Condition: New
Size: 9.5 D
End: 2022-11-14 1:30 AM
Duration: 7 days
$299.00

Sold

Times Listed: 2
Up for an auction Alden X Leffot Longwing Shoe Tobacco Chamois from Horween Tannery Size is 9.5 on the Barrie last $640 MSRP The shoes are from the 1st run that Leffot had about five years ago. I bought these when I was still working from the office, but didn't get a chance to wear them. I tried them on and walked inside to make sure they fit, but the shoes show absolutely no signs of wear. I've been working from home for the past four years and I don't think I will need dress shoes any time soon. The shoes come with the original box and dust bags. Below is the description from the Leffot website: We've taken Alden's classic longwing blucher design, used for decades on heavy cordovan brogues, and made it with Horween's oiled tobacco chamois leather. Built on commando soles, these shoes are a surprisingly elegant mix of rugged and dress style. With water resistant leather and a heavy duty lugged sole that can take a beating, these shoes will help keep you dry and looking sharp. If you want to wear more than boots all winter, these LWBs are the way to go. Features Barrie last Tobacco chamois Commando soles Sizing: The Barrie last runs large. We recommend ordering a half size smaller than your normal US size.
COMMANDO SOLE | ALDEN x LEFFOT 11D TOBACCO CHAMOIS LONGWING LWB SHOES 97862C
Condition: Pre-owned
Size: 11 D
End: 2022-01-05 1:52 PM
Duration: 71 days, 18 hr, 20 min
$309.00

Sold

Times Listed: 3
shoeslikeclockwork ALDEN x LEFFOT 11D TOBACCO CHAMOIS COMMANDO SOLE LONGWING DRESS SHOES 97862C Marked Size: 11D Condition Grade: 7 Model: 97826C Last: Barrie Measurements: 13 3/8" by 4 11/16" Notes: Cosmetically the uppers are very good with light creasing present across the vamps and slight marks at the right toe. Original soles and heels both good. Please note that shoe trees, shoe bags, shoe boxes, and other accessories are not included unless otherwise stated. Any stated color is an approximation, as how a color appears on screen and in person varies greatly depending on the settings, screen, and lighting conditions. Grade Chart Grade Description 10 Brand New 9 Like New, or Display Item 8 Used Several Times Only 7 Minor Scratches and/or Marks 6 Moderate Amount of Scratches and/or Marks 5 Many Scratches and/or Marks 4 Used a lot. Many Noticeable Scratches/Marks 3 Heavily Used, Serviceable with Repair 2 Very Heavily Used, Serviceable with Repair 1 Obviously Damaged, May not be Repairable - - V Vintage Visit Our Store! 〉 © shoeslikeclockwork _gsrx_vers_856 (GS 7.0.20 (856))
ALDEN x LEFFOT 11D TOBACCO CHAMOIS COMMANDO SOLE LONGWING DRESS SHOES 97862C
Condition: Pre-owned
Size: 11 D
End: 2021-07-14 3:03 AM
Duration: 12 hr, 54 min
$350.00

Sold

Times Listed: 4
Marked Size: 11D Condition Grade: 7 Model: 97826C Last: Barrie Measurements: 13 3/8" by 4 11/16" Notes: Cosmetically the uppers are very good with light creasing present across the vamps and slight marks at the right toe. Original soles and heels both good. Please note that shoe trees, shoe bags, shoe boxes, and other accessories are not included unless otherwise stated. Any stated color is an approximation, as how a color appears on screen and in person varies greatly depending on the settings, screen, and lighting conditions. Grade Chart Grade Description 10 Brand New 9 Like New, or Display Item 8 Used Several Times Only 7 Minor Scratches and/or Marks 6 Moderate Amount of Scratches and/or Marks 5 Many Scratches and/or Marks 4 Used a lot. Many Noticeable Scratches/Marks 3 Heavily Used, Serviceable with Repair 2 Very Heavily Used, Serviceable with Repair 1 Obviously Damaged, May not be Repairable - - V Vintage Visit Our Store!© shoeslikeclockwork _gsrx_vers_856 (GS 7.0.20 (856))