Alden 981 Black Calfskin LHS / Penny Loafer
Additional Model Details:
Single Leather Outsole

360 Flat Welt

Leisure Handsewn
Alden 981 eBay Sales (last 50):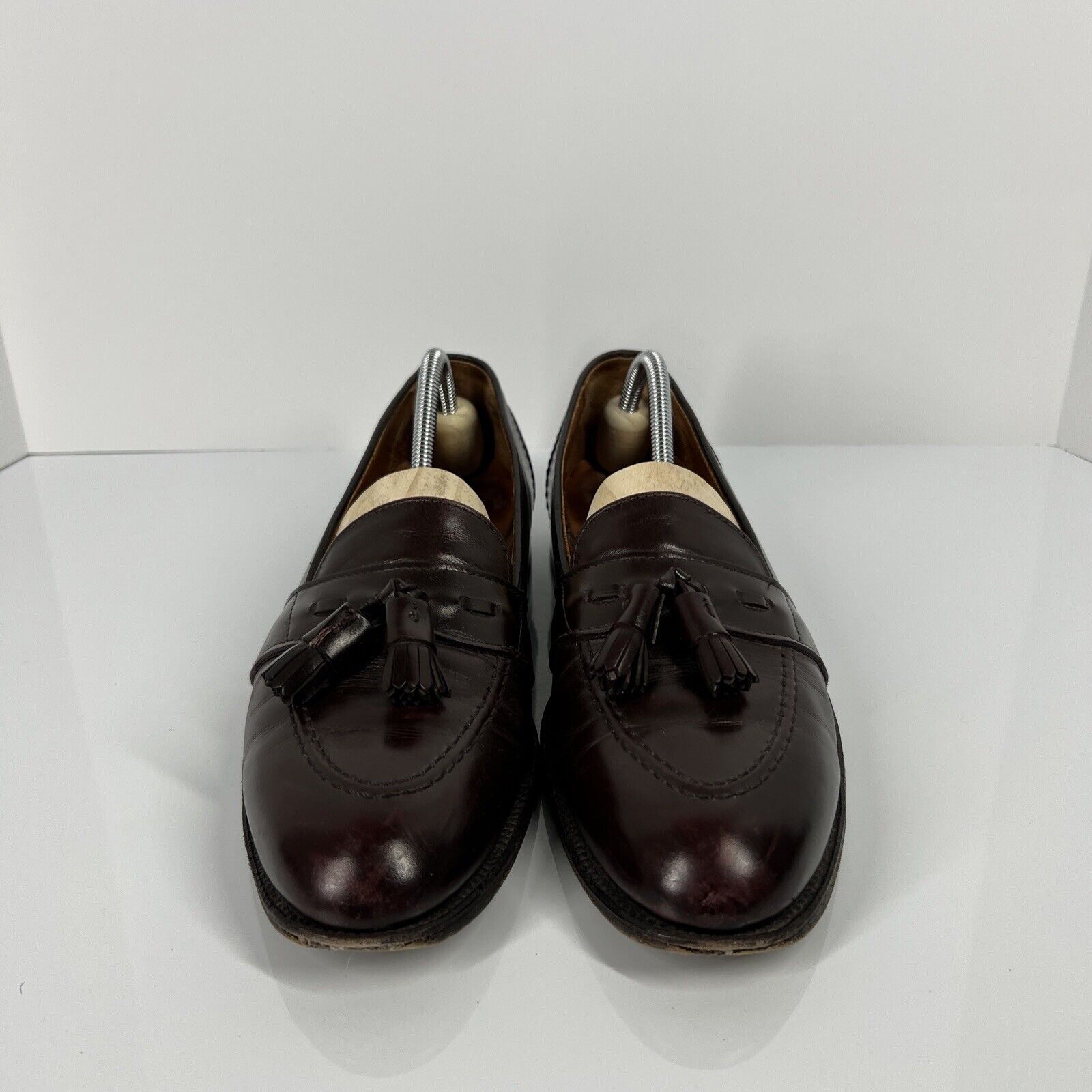 Alden 693 Full Strap Tassel Loafers Burgundy Calfskin 12.5AAA
Condition: Pre-owned
Size: 12.5 AAA
Start: 2023-05-29 1:44 PM
$100.00

Active

Times Listed: 4
Alden 693 Full Strap Tassel Loafers Burgundy Calfskin size 12.5AAA.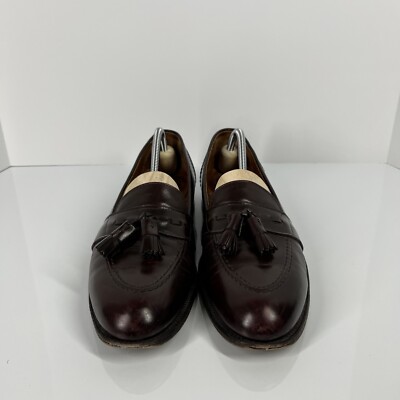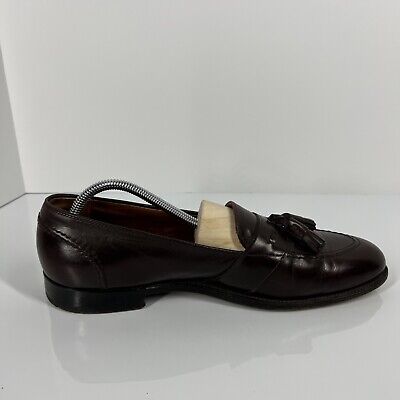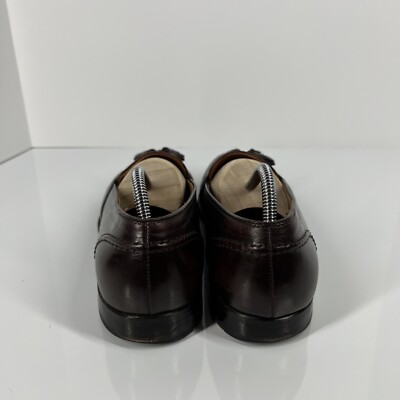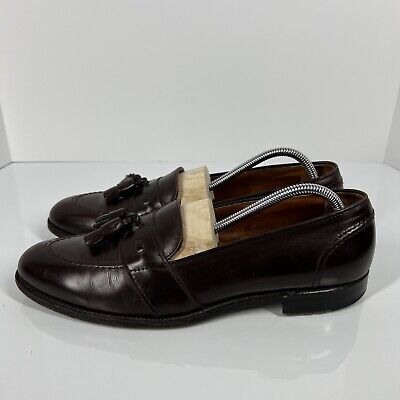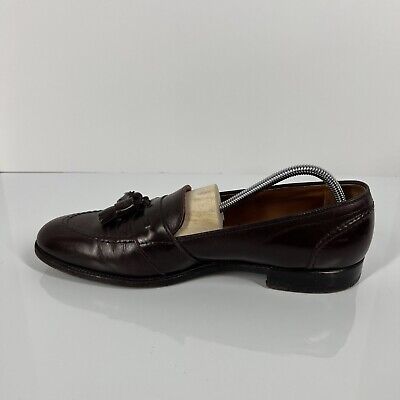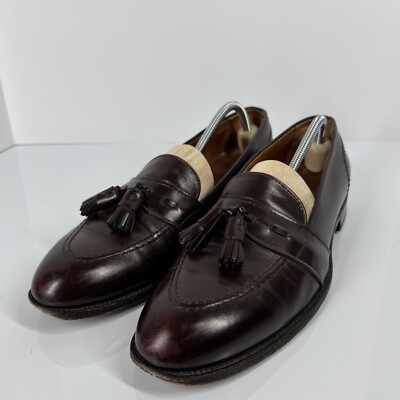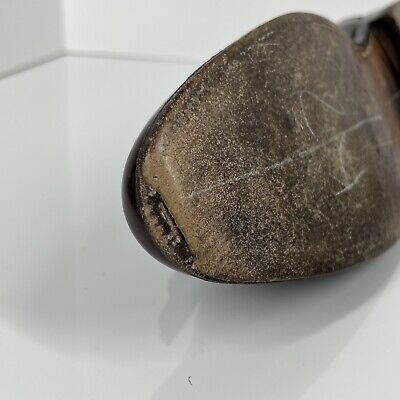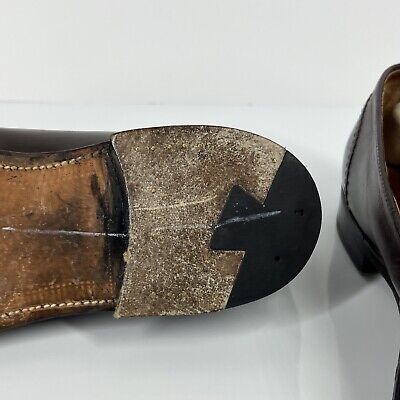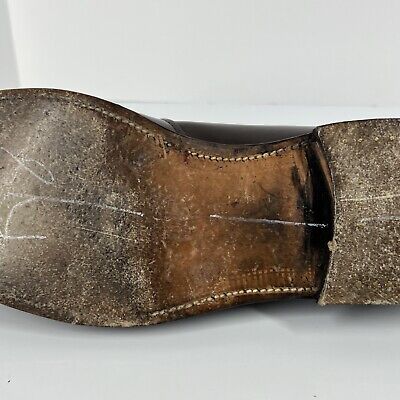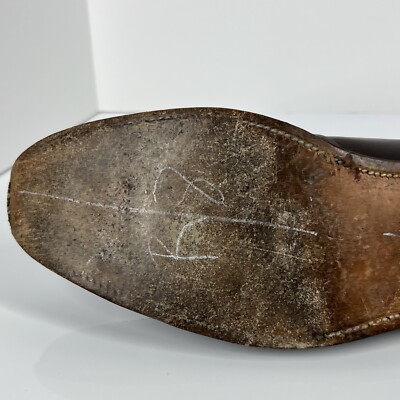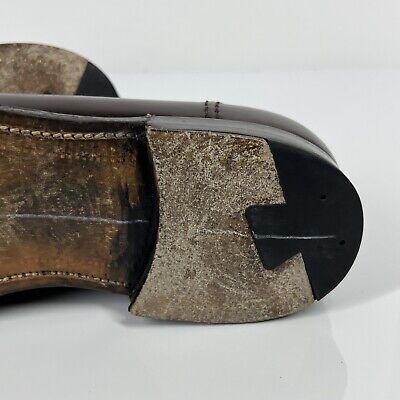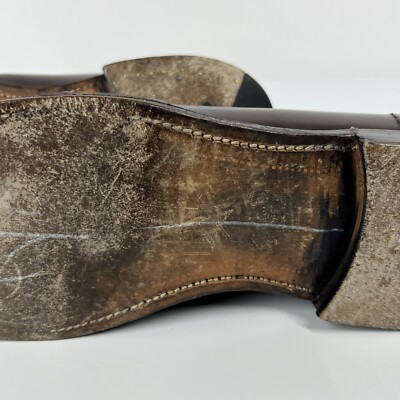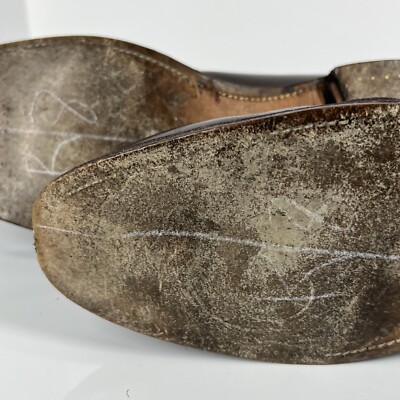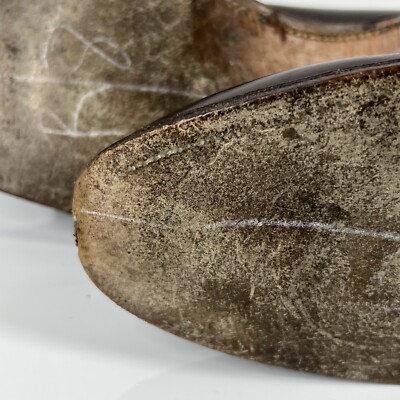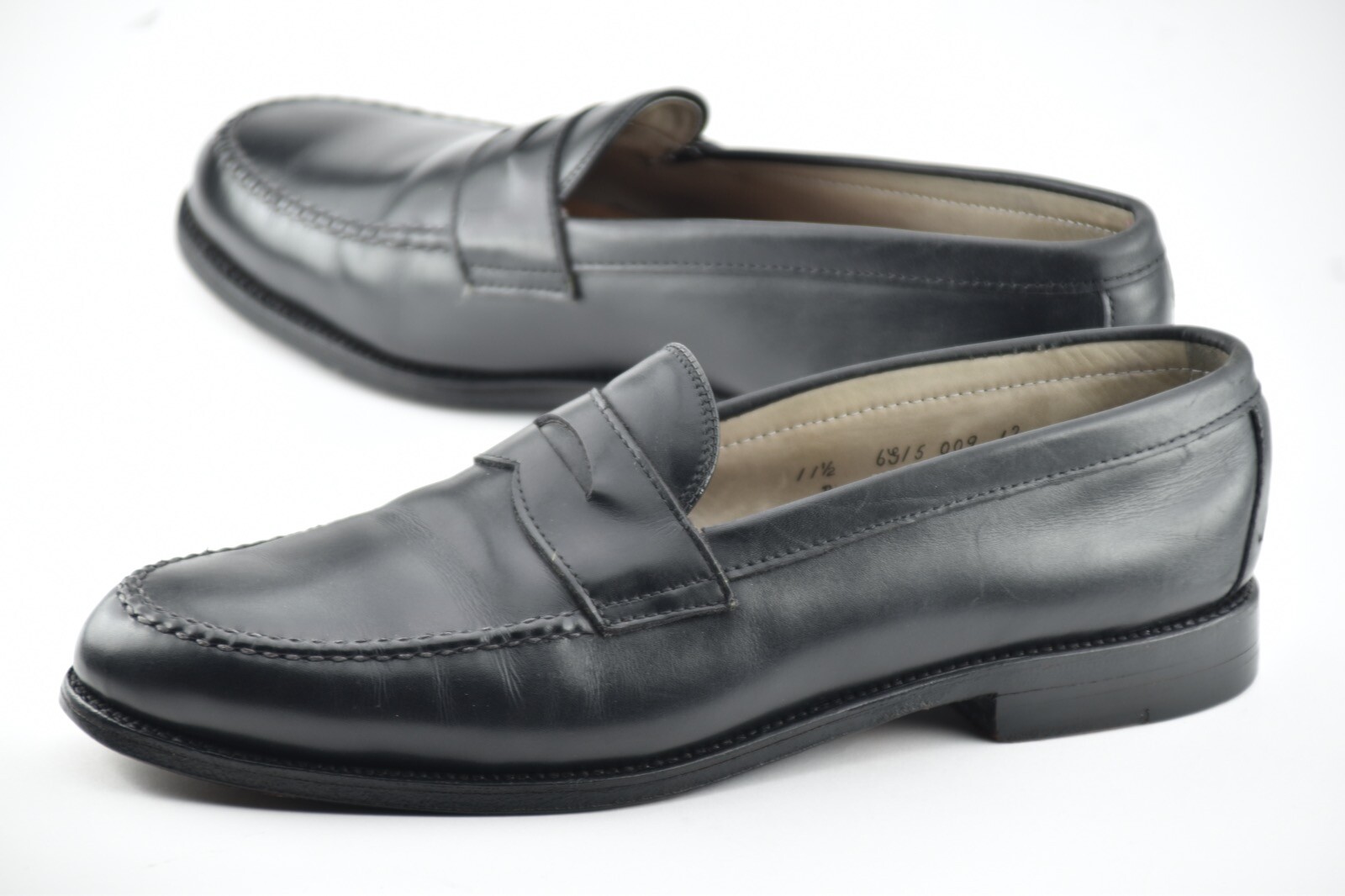 ALDEN 11.5D BLACK CALF HANDSEWN PENNY LOAFER LHS DRESS SHOES 981
Condition: Pre-owned
Size: 11.5 D
Start: 2023-05-08 10:32 PM
$234.00

Active

Times Listed: 1
shoeslikeclockwork Shoes LIke Clockwork ALDEN 11.5D BLACK CALF HANDSEWN PENNY LOAFER LHS DRESS SHOES 981 Marked Size: 11.5D Condition Grade: 6 Model: 981 Last: Van Measurements: 12 3/4" by 4 5/16" Notes: Shoes show light creasing at the vamps and a deep scratch at the back of the left heel, otherwise good throughout. The soles are firm to the press with about 90% of their original life remaining. Original heels very good with nearly no wear to the rubber part of the toplift. Shipping All customs duty, import fees, taxes, and other fees associated with importing footwear are the sole responsibility of the buyer. International Shipping is by USPS Priority International Mail unless otherwise agreed. As a commercial vendor we do not mark shipments with a low value or as a "Gift". All international shipments are fully insured up to the stated value of the shipment. Listing Notes Please note that shoe trees, shoe bags, shoe boxes, and other accessories are not included unless otherwise stated. Any stated color is an approximation, as how a color appears on screen and in person varies greatly depending on the settings, screen, and lighting conditions. Due to ebay's limited "Item Specifics" options, some colors are not available to be selected. For example, there is no "Burgundy" color option, so intead the color "Red" is selected for a burgundy shoe. Grade Chart Grade Description 10 Brand New 9 Like New, or Display Item 8 Used Several Times Only 7 Minor Scratches and/or Marks 6 Moderate Amount of Scratches and/or Marks 5 Many Scratches and/or Marks 4 Used a lot. Many Noticeable Scratches/or Marks 3 Heavily Used, Serviceable with Repair 2 Very Heavily Used, Serviceable with Repair 1 Obviously Damaged, May not be Repairable - ------ V Vintage Visit our store! 〉 © shoeslikeclockwork _gsrx_vers_1480 (GS 9.1.1 (1480))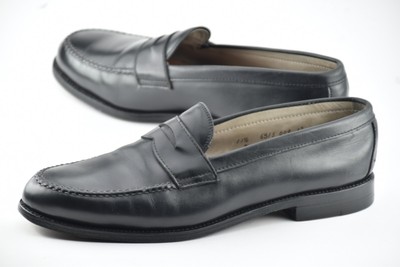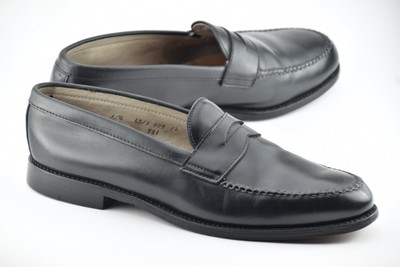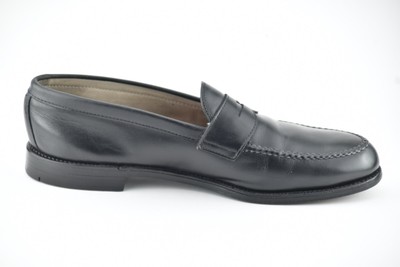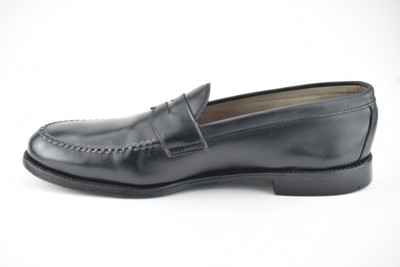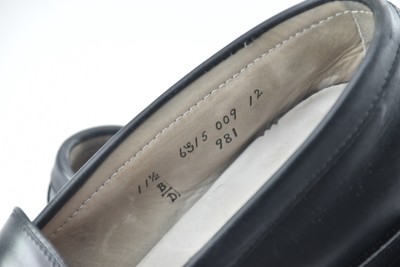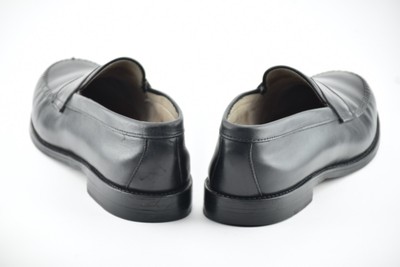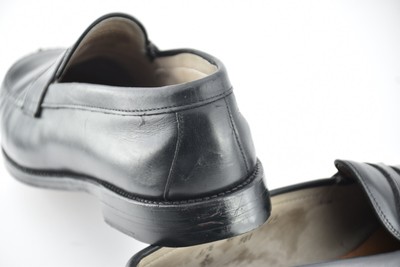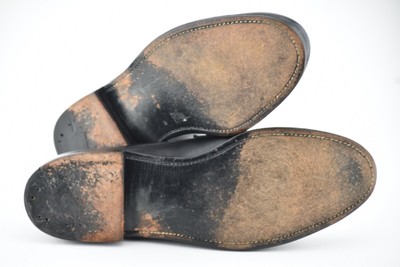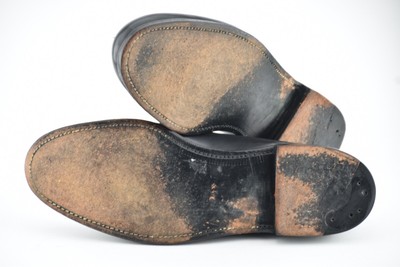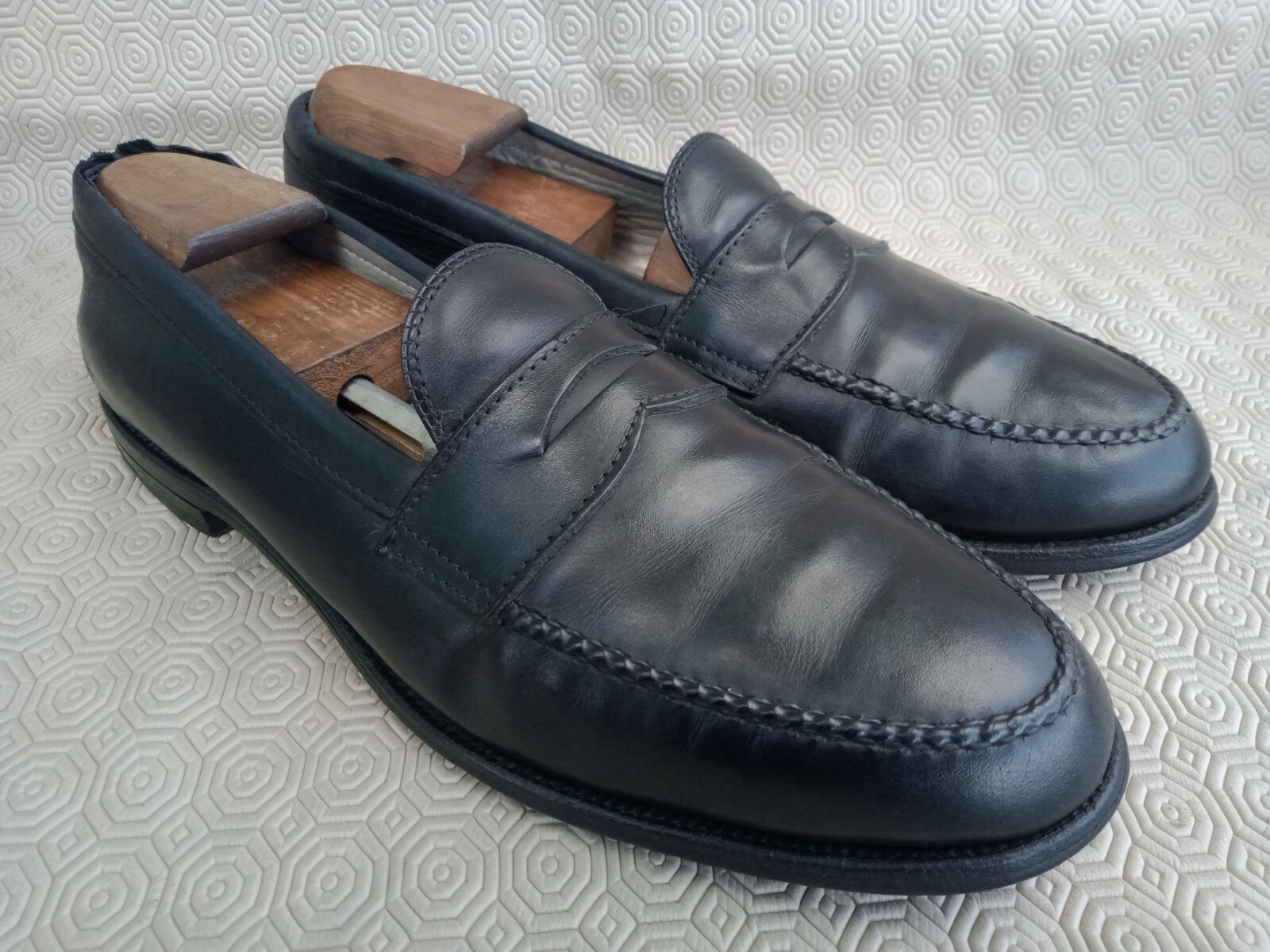 ALDEN 981 full strap penny loafer Black leather size 13A/C made in USA
Condition: Pre-owned
Size: 13 A/C
Start: 2020-10-01 4:22 PM
$99.99

Active

Times Listed: 2
Kindly please read all description and check measurements before purchasing. For sale is a well preserved Alden 981 in a good used condition.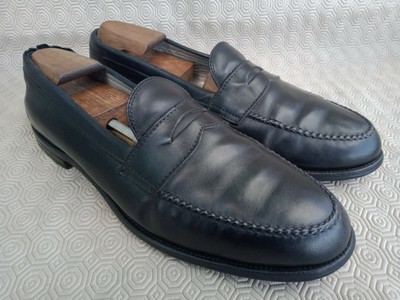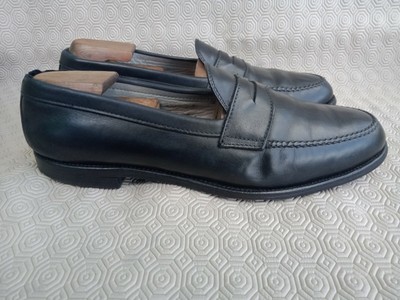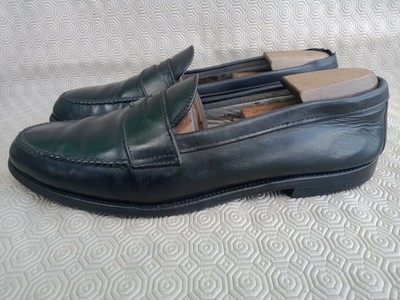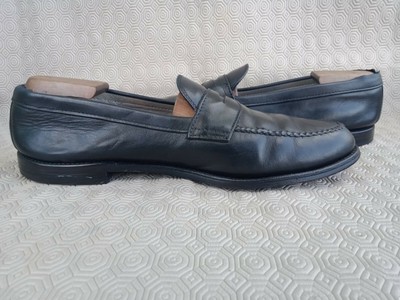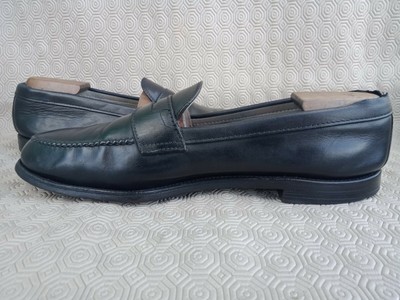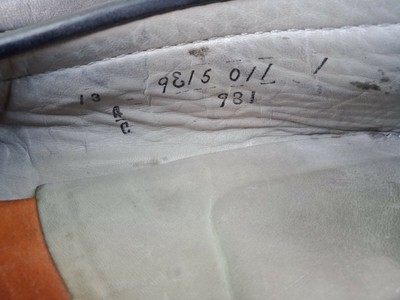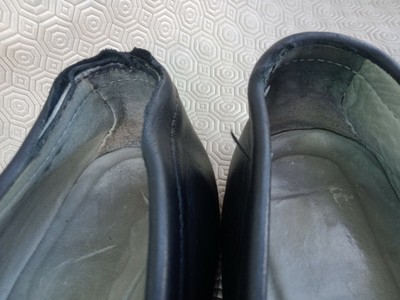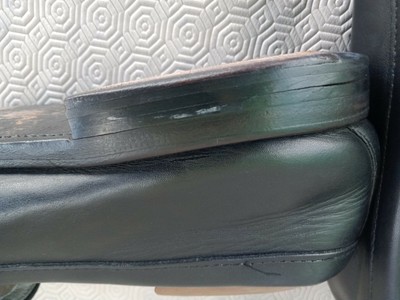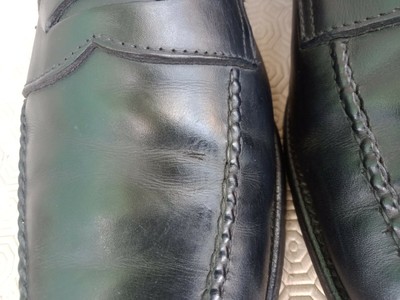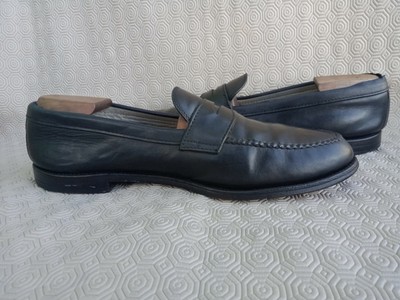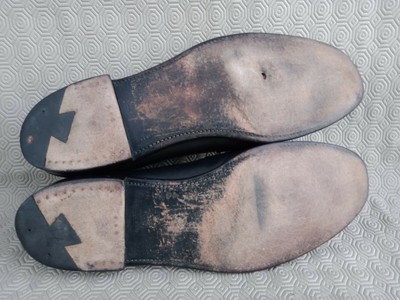 Alden Men's 981 - Leisure Handsewn - Black Calfskin
Condition: Pre-owned
Size: 10 D
End: 2023-05-31 4:19 PM
Duration: 1 days, 21 hr, 13 min
$250.00

Sold

Times Listed: 1
Alden Leisure Hand Sewn Calfskin - Black. Van Last. Single Oak Leather Sole. Standard D Width Still in fantastic condition, only worn a handful of times. Comes with original packaging + Alden shoe bags, can provide shoe tree if requested. Will ship the next day after payment is processed next day air (US only)
ALDEN #981 LEISURE BLACK CALF LEATHER HANDSEWN STITCHED TOE PENNY LOAFERS 8.5D
Condition: Pre-owned
Size: 8.5 D
End: 2023-05-22 1:08 PM
Duration: 22 hr, 35 min
$59.95

Sold

Times Listed: 3
ALDEN #981 LEISURE BLACK PREMIUM CALF LEATHER HANDSEWN STITCHED TOE PENNY LOAFERS MADE IN U.S.A. PLEASE READ OUR NOTE COMMENT SECTION BELOW EMPOWER Auctions understands you come to Ebay for a Deal! That's why we start most of our auctions at or below $9.95. You deserve a great item at a low price! TO DISPLAY LARGER GALLERY PICTURES PLEASE CLICK ON MAIN PICTURE. Features: Gently Preowned Style: 681 / LEISURE PENNY / $663.00 HANDSEWN - MADE IN U.S.A. Premium Calf Leather Uppers Full Leather Lining Cushioned Leather Insole Stitch Round Toe Penny Vamp Leather Sole Leather/Rubber Heel 1" Heel Size: 8 ½ D U.S. Color: Black SMOKE PET ODOR FREE Note : Shoes are Gently Preowned in Great wearable condition. As with any REAL leather item scuff marks will occur. Inside in clean, ready to wear condition. Shoes shows scuffing/light leather cracking marks. Soles have plenty of leather remaining with very light back heel wear present. Please See Pictures. We do our best to represent the actual color of an item but sometimes a shade can be a little off. **We Combine Shipping** If you have any more questions or requests for measurements please email. PLEASE SEE OUR RETURN POLICY. ~~ø,¸¸,ø¤º°`°º¤ø,¸¸,ø¤º°`°º¤ø~~~~ø,¸¸,ø¤º°`°º¤ø,¸¸,ø¤º°`°º¤ø~~ Please read before you bid. Thank you so much for your interest. We want to make your Ebay experience a great one. Please read our NOTE Comments Section carefully before bidding. If you have any problems after the sale please contact me before you leave feedback. This is a one person operation at this time so please give 24 hours to respond to your email. We are not responsible for Ebay Shipping and/or the Post Office Problems. We do our best to get all packages out 24 to 48 hours after payment. Thank you again for your interest and we really appreciate YOU and your business. ~~ø,¸¸,ø¤º°`°º¤ø,¸¸,ø¤º°`°º¤ø~~~~ø,¸¸,ø¤º°`°º¤ø,¸¸,ø¤º°`°º¤ø~~ WE GLADLY ACCEPT PAY PAL. WE ALSO ACCEPT OTHER ONLINE PAYMENT METHODS - PLEASE EMAIL US FOR FURTHER DETAILS. UNLESS PRIOR ARRANGEMENTS HAVE BEEN MADE, PAYMENT MUST BE MADE WITHIN FIVE BUSINESS DAYS AFTER AUCTION HAS ENDED . IF PAYMENT IS NOT MADE WITHIN STATED TIME WE RESERVE THE RIGHT TO CANCEL YOUR WINNING BID, MAKE A NON PAYMENT CLAIM WITH EBAY AND LEAVE THE APPROPRIATE FEEDBACK . YOU BID IS A CONTRACT.. WE OFFER MANY SHIPPING METHODS. WE ALWAYS TRY TO FIND THE SHIPPING PROVIDER THAT WILL BE THE LEAST COST TO YOU. THAT IS WHY OUR SHIPPING IS OFTEN TIMES LOWER THAN OTHERS. WE USE FEDEX AND UPS GROUND. WE ALSO USE UNITED STATES POSTAL SERVICE FIRST CLASS AND PRIORITY MAIL. IF WE POST STANDARD SHIPPING RATE - WE WILL CHECK ALL THE SHIPPING PROVIDERS AND GO WITH THE LOWEST COST. Note : Each Item Is Weighed With All Packing Materials To Give An Honest And True Measurement. EMPOWER Auctions understand shipping fees are expensive so we do our best to be reasonable with both our starting price and shipping cost . We ship Most Packages Priority Mail because we must be able to track your package. It may cost a few pennies more but at least we can track the package if it becomes lost. WE DO SHIP INTERNATIONAL U.S. CANADA ONLY Important : Protection of intellectual property also extends to each member's listings. eBay members are not allowed to use another eBay user's pictures or descriptions in their listings or About Me page without the owner's permission (see Item Description and Picture Theft ).