Alden 993 Black Shell Cordovan Saddle
Additional Model Details:
Single Leather Outsole

270 Flat Welt
Alden 993 eBay Sales (last 50):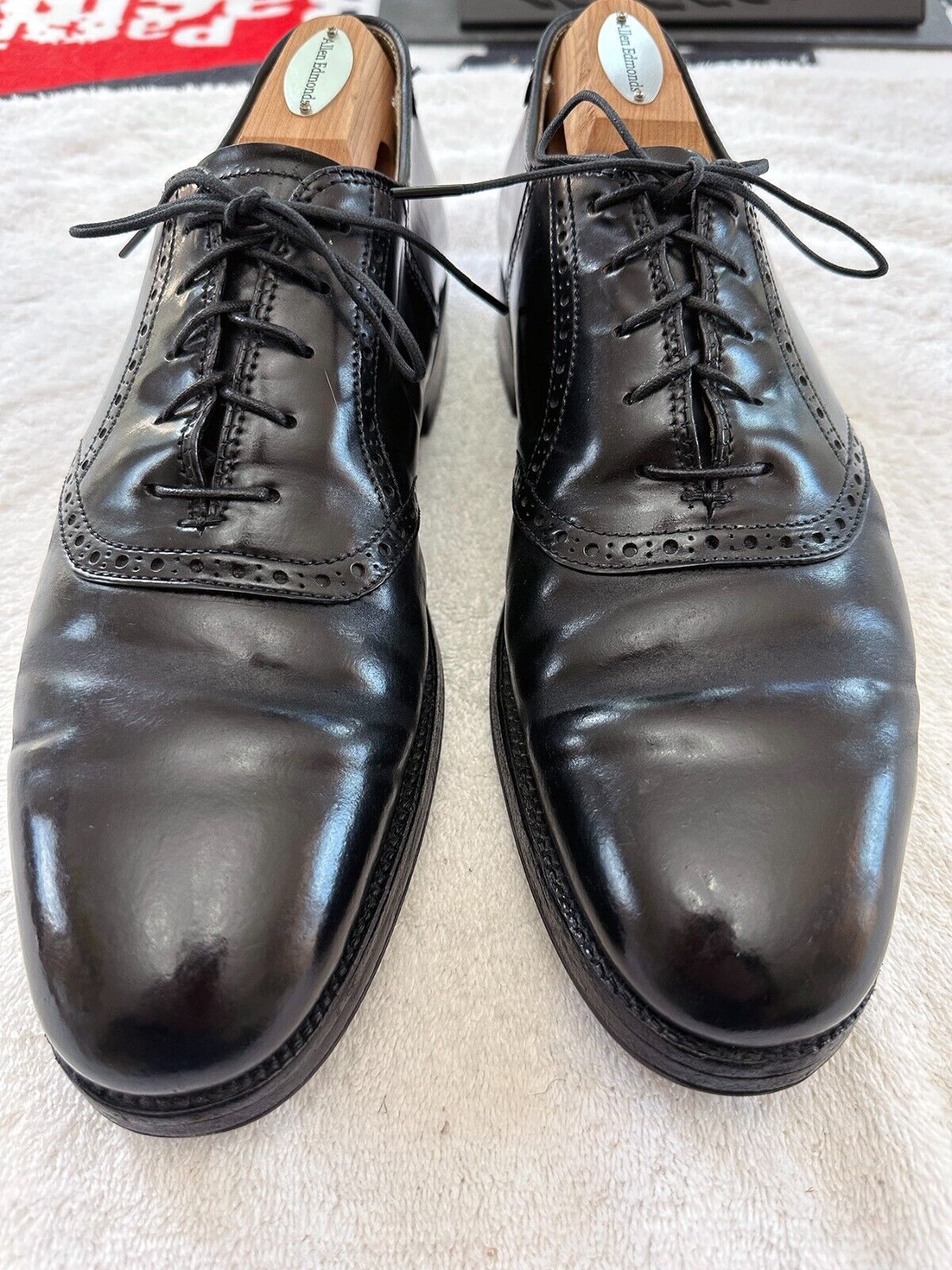 Aldens Polo Shell Cordovan Shoes Mens 9.5B
Condition: Pre-owned
Size: 9.5 B
Start: 2023-05-17 11:36 PM
$175.00

Active

Times Listed: 1
Folks we have here more of many genuine shell cordovan shoes and boots that I am going to list. I have been addicted to shell cordovan for over 4 decades and am now retired from office work and need to put them into other hands. I have Allen Edmonds, Alden, various top shelf English makers, all in excellent condition. My shoe collection is immense, which means each particular pair got very very little use over the years. Also, for most of their lives, I lived and worked on the West Coast of the USA which means these never saw inclement weather of any sort. A few rules to know. If a shoe came with McAfee heels, they were always replaced day one with vibram or similar regular rubber heels. McAfee heels are pretty, but also pretty useless, even dangerous. Next, I learned many years ago to have what are variously called "sole guards", "toppies" or such. These transform the beautiful leather soles into something actually wearable, and safe in any situation or weather. They also last essentially forever, eliminating resoling. Both of these rules do not come cheap, heel replacement and soleguards together are over a hundred dollars, but worth it on a pair of $1K shell cordovan shoes. Next, I always used top quality polish, either correct paste or semi-paste. No Kiwi junk here (although their edge dressing is ok). Either Lincoln, or Angelus, or Meltonian. Properts when it was available also. Always kept shoe trees in every shoe, day one. For years, kept boxes, but got to be too much and had custom shelves made. Shell Cordovan is the best there is, lasts decades, very comfortable, looks like a million bucks, and makes one feel the same. This listing is for a pair of black shell If you know shell, you know that essentially only a very small handful of tanneries produce it. Horween in Chicago, in France, one in Japan and one in Italy. Take a look at the details, If available today, would be well over a grand in price. No box. These are Alden made on a Barrie Last. So sized 9 in shoe, but actually is 9.5B. Alden was enamored with the Barrie last. No returns. Price includes shoe trees that were born with these. I am listing several shoes at a time, if you are a 9.5B and are a shell cordovan nut, message me with your interests. If international, message me and I will try to accommodate you---do this before buying. Thank you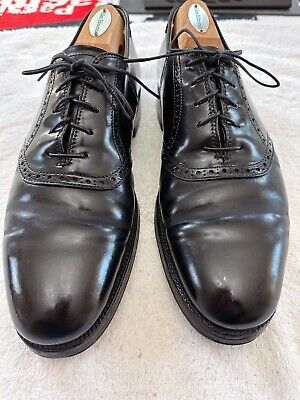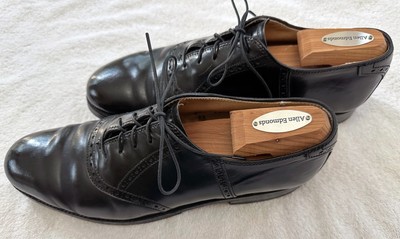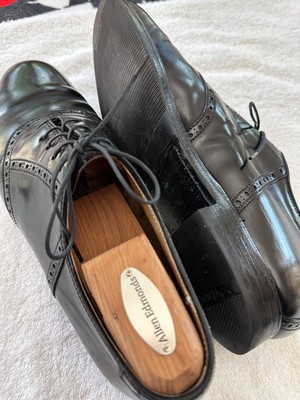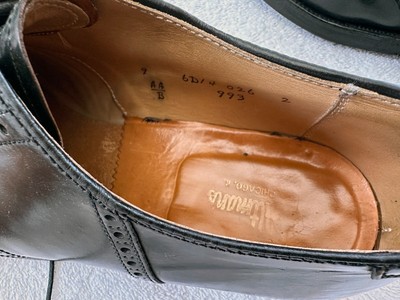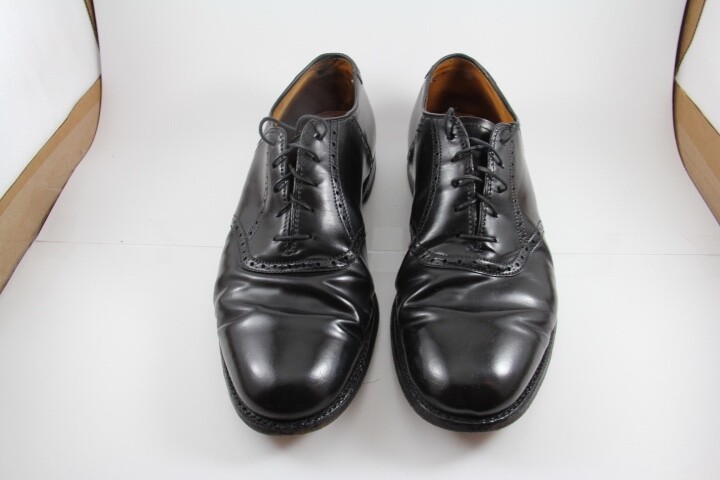 Vintage Alden Saddle Oxford Black Shell Cordovan Style 993 Size 10.5 B/D
Condition: Pre-owned
Size: 10.5 D
Start: 2023-03-25 6:05 PM
$259.75

Active

Times Listed: 1
Item Vintage Alden Saddle Oxford Black Shell Cordovan Style 993 Size 10.5 B/D Includes Shoe Trees Condition Good Size - 10.5 B/D Our Store Honey's Treasure Chest is named in honor of my wife's and my recently departed amazing labradoodle, who brought us more joy than we could have ever imagined. Our logo features Honey and her brother, Griffy. - Our items are all carefully examined, measured, photographed and stored in a smoke free environment - We do our best to describe accurately and measure approximately at the time of listing, but just in case, we offer 30 day free returns on unused/unworn items. - 100% authenticity guaranteed. If a mistake is made we will refund and pay for return shipping - Items typically ship same/next business day. If you have ANY issue with an item purchased from our store, please contact us first. We'll do our best to answer all questions and resolve any issues. Thank you for stopping by!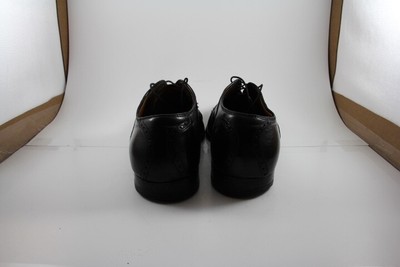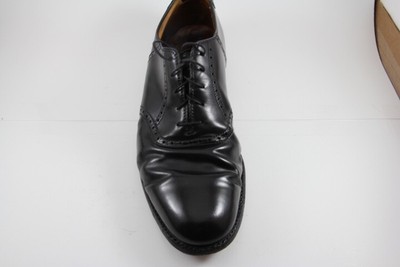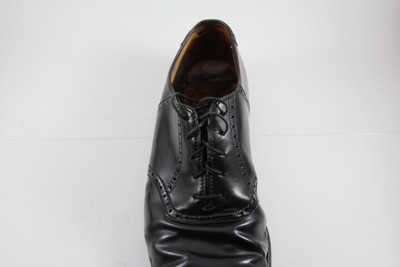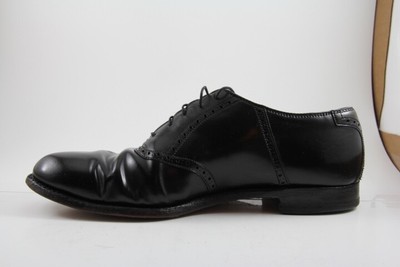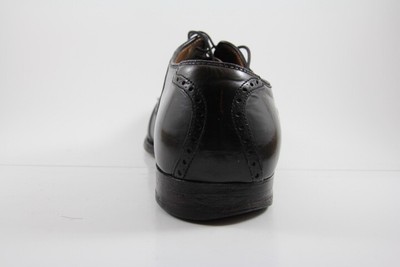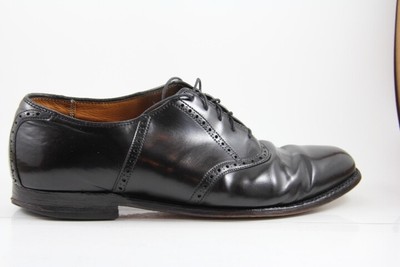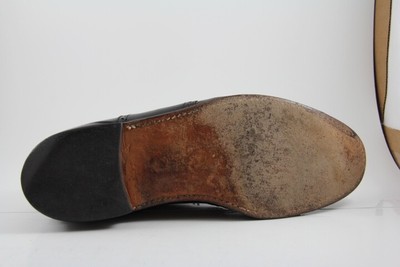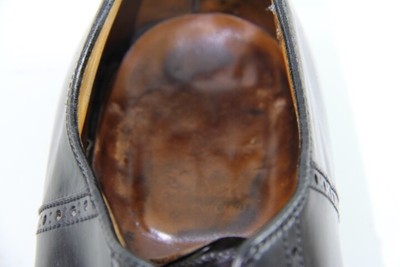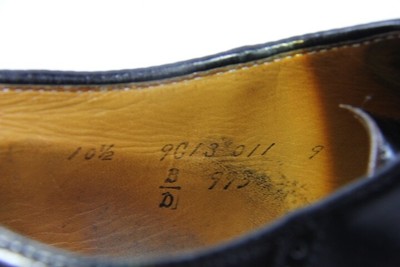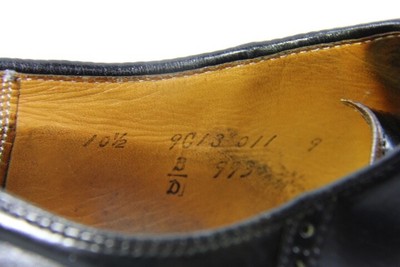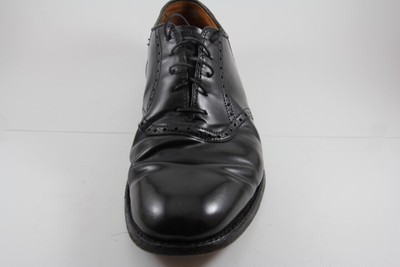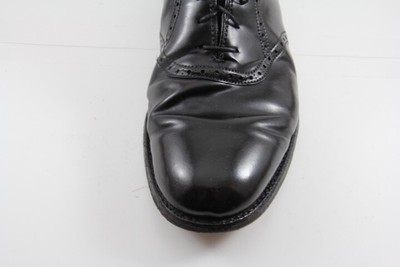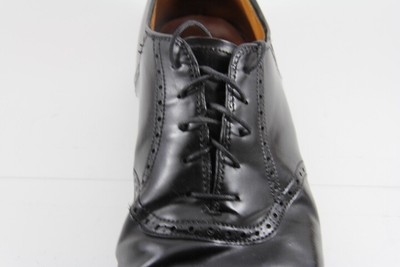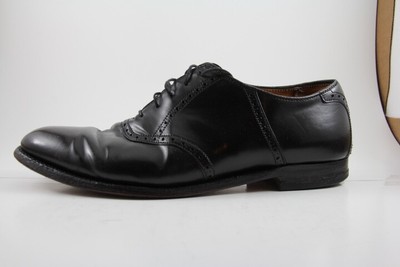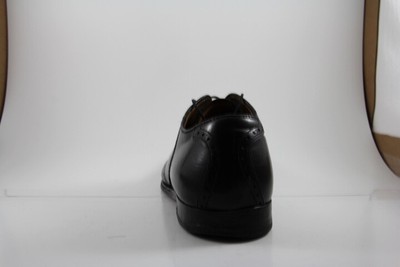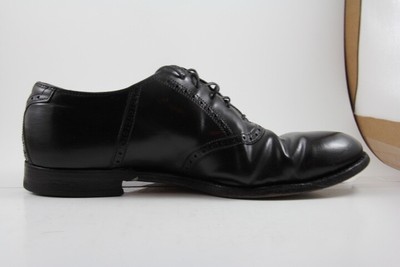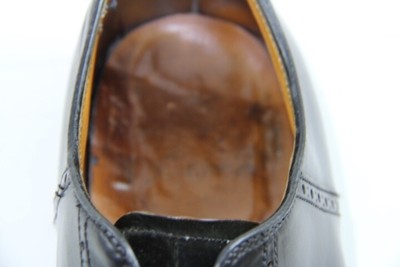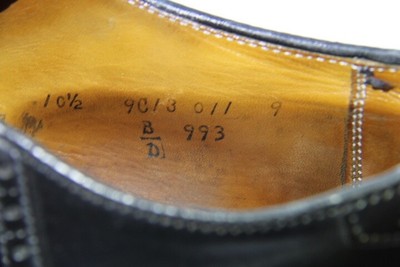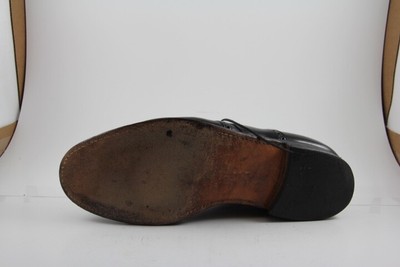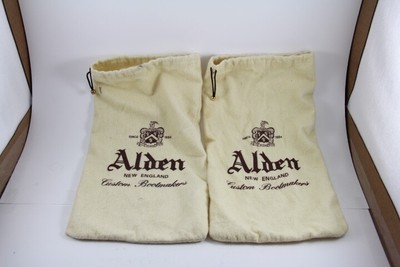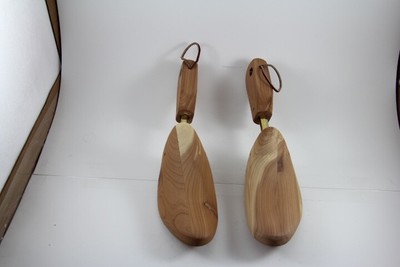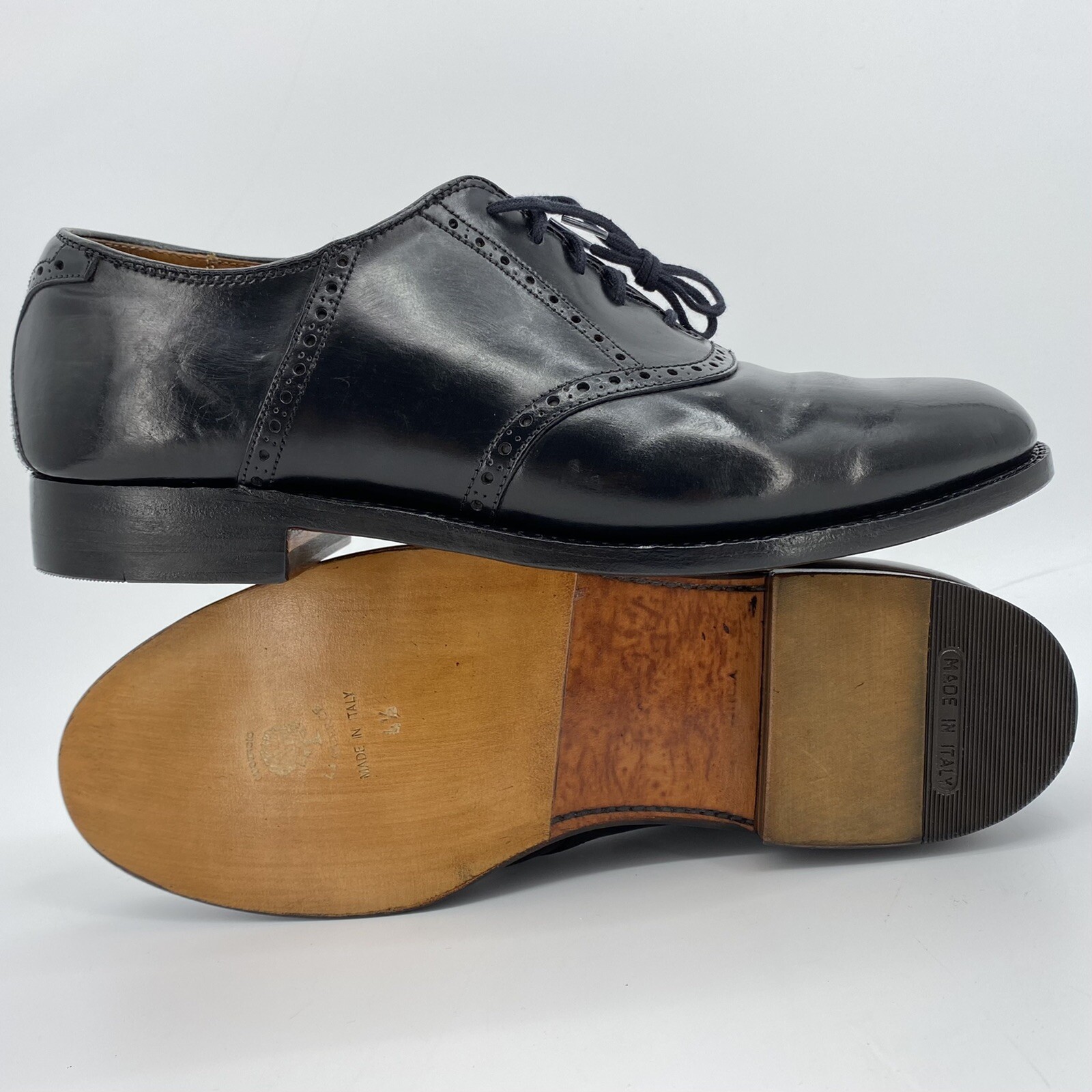 Alden Black Shell Cordovan Leather 993 Saddle Oxford Mens 8.5 B NEW SOLES HEELS
Condition: Pre-owned
Size: 8.5
Start: 2022-04-04 10:39 PM
$299.99

Active

Times Listed: 1
Alden Black Shell Cordovan Leather 993 Saddle Oxford Mens 8.5 B NEW SOLES HEELS. P5588 bin Good used condition with new Italian leather half soles and heels professionally installed as pictured.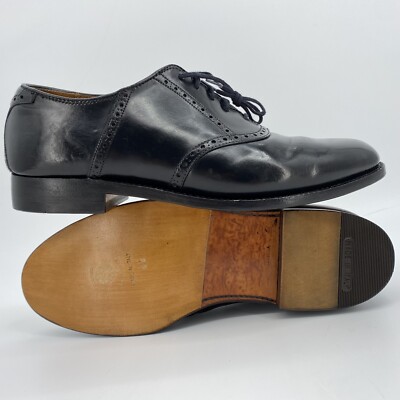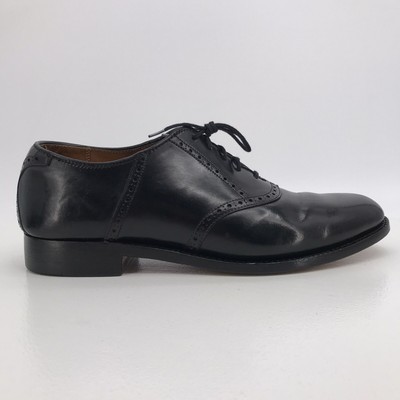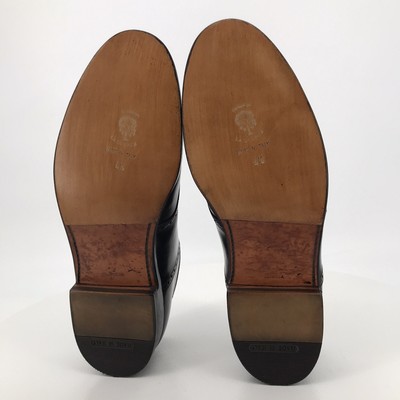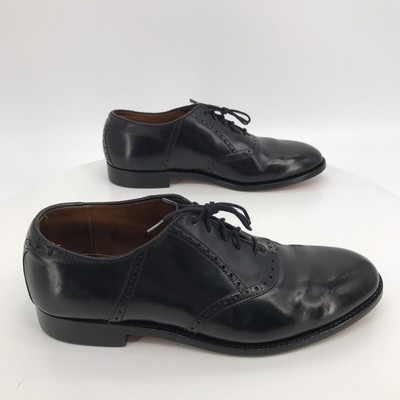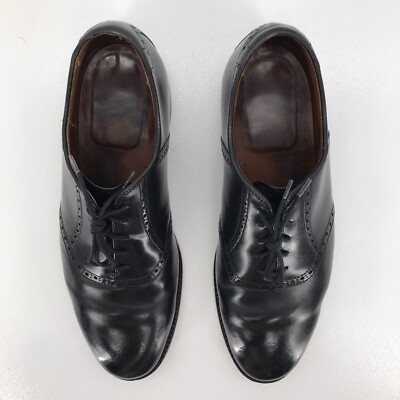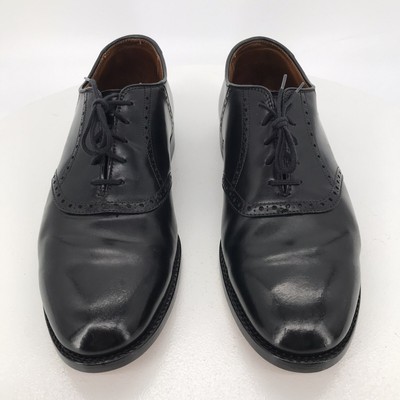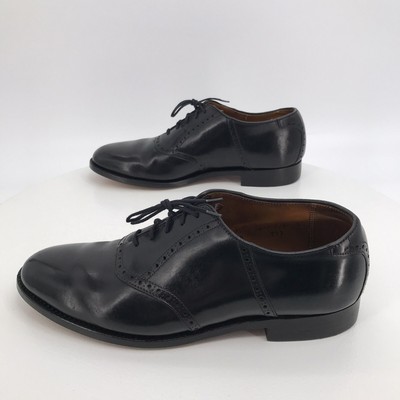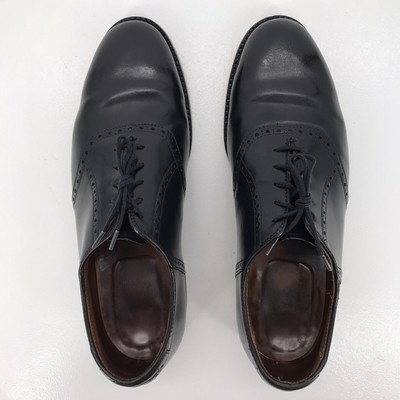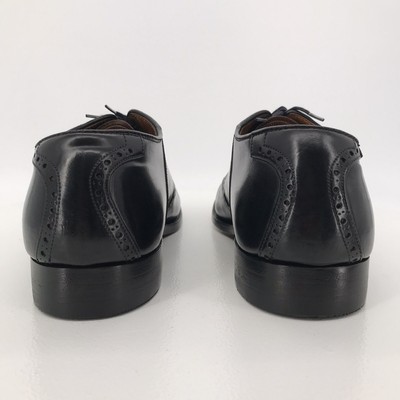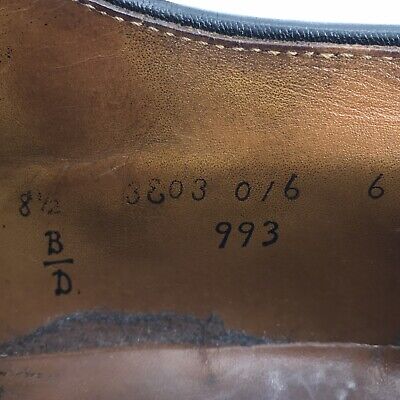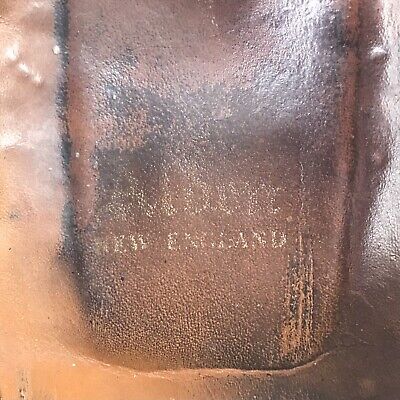 Alden Horse Leather Shell Cordovan 11 D Saddle Oxford Black Top
Condition: Pre-owned
Size: 11
End: 2023-05-30 2:14 PM
Duration: 320 hr, 5 min
529.99 EUR

Not Sold

Times Listed: 3
Alden pelle di Cavallo Shell Cordovan 11 D Sella Oxford Black Top La descrizione di questo articolo è stata tradotta automaticamente. Se hai dubbi o domande, ti invitiamo a contattarci. In vendita ecco una bellissima sella Oxford Black Shell Cordovan di Alden realizzata in pelle di cavallo!     Misurare: Taglia USA 11 / larghezza D (taglia UE ca. 45)     Lunghezza totale fuori: lunghezza interna: ca. 32,5 cm ca. 30 cm     Ampio: ca. 11,5 cm     Pelle/ Stato esterno: Indossato poco. Ottime condizioni generali ben tenute. Splendide foglie di Shell Cordovan! Un paio di piccoli graffi superficiali sulla calotta del tallone. Molto bella la forma dell'albero. Le solette e la fodera interna delle scarpe sono in buone condizioni igieniche.     Tacco/ Suola: Condizione mantenuta. Angoli in gomma del tallone con abrasione e dovrebbero essere sostituiti al più presto.      Varie: Questo è un bellissimo e raro modello Shell Cordovan di Alden! __ Non hai ancora trovato le scarpe giuste? Visita il mio negozio eBay. Lì troverai centinaia di scarpe con guardolo di alta qualità dei migliori produttori di scarpe del mondo sulla barra di navigazione a sinistra del negozio sotto la voce "TUTTE LE SCARPE ORDINATE PER MISURA", che sono chiaramente classificate per taglia. Non vedo l'ora della tua visita! __ Nessuna dichiarazione di IVA acc. § 25a UStG     In vendita ecco una bellissima sella Oxford Black Shell Cordovan di Alden realizzata in pelle di cavallo! Indossato poco. Ottime condizioni generali ben tenute. Splendide foglie di Shell Cordovan! Un paio di piccoli graffi superficiali sulla calotta del tallone. Molto bella la forma dell'albero. Le solette e la fodera interna delle scarpe sono in buone condizioni igieniche. Condizione mantenuta. Angoli in gomma del tallone con abrasione e dovrebbero essere sostituiti al più presto.  Non hai ancora trovato le scarpe giuste? Visita il mio negozio eBay. Lì troverai centinaia di scarpe con guardolo di alta qualità dei migliori produttori di scarpe del mondo sulla barra di navigazione a sinistra del negozio sotto la voce "TUTTE LE SCARPE ORDINATE PER MISURA", che sono chiaramente classific Marke Alden Stil Schnürschuhe Schuhgröße EUR 45 Innensohlenmaterial Leder Besonderheiten Black Shell Cordovan Besonderheiten Barrie Last Besonderheiten Single Oak Leather Outsole Sohle Echtleder Herstellernummer 993 Herstellerfarbe Black Schuhweite D Produktart Elegant Verschluss Schnürung EAN Nicht zutreffend Produktserie Black Shell Cordovan US-Schuhgröße 11 D (US) Abteilung Herren Modell Saddle Oxford Black Shell Cordovan 993 Futter Echtleder Laufsohlenmaterial Leder Obermaterial Pferdeleder Shell Cordovan Futtermaterial Leder Produktlinie Dress Shell Cordovan Farbe Schwarz Anlass Business EU-Schuhgröße EUR 45 Handgefertigt Ja Herstellungsland und -region Vereinigte Staaten
ALDEN New England Black Leather Dress Shoes Men's Size US 7 A/C EU 40 993
Condition: Pre-owned
Size: 7 A/C
End: 2023-04-27 4:45 AM
Duration: 10 days
$299.99

Sold

Times Listed: 1
ALDEN New England Black Leather Dress Shoes / 993 Men's Size US 7 A/C / EU 40 Great clean pre owned condition showing normal signs of wear from use Slight heel tread wear / overall nice shape Fast Safe Shipping