Additional Model Details:
Alden CU eBay Sales (last 50):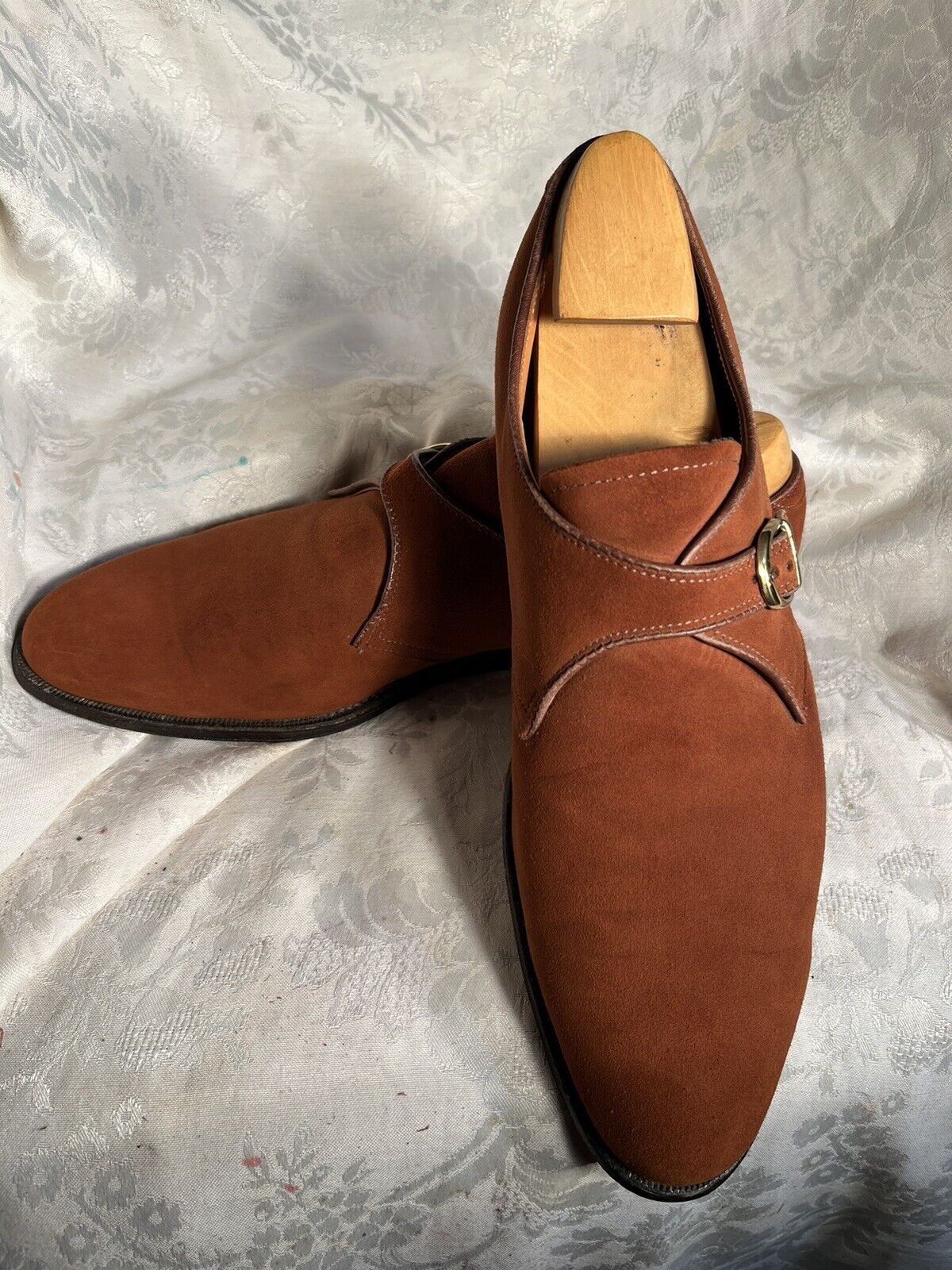 Alden Suede Leather Rust Brown Single Monk Strap Sz US 12.5 A (narrow) USA Made
Condition: Pre-owned
Size: 12.5 A
Start: 2023-04-26 4:01 AM
$180.00

Active

Times Listed: 1
Alden Suede Leather Rust Monk Strap Sz US 12.5 A (narrow), Europe 47, UK 12. Made In USA. These gently worn classic fine American-made single monk strap are a great find. //////almost Perfect uppers, right toes has a small scratch not visible when wearing shoes (please see last picture) No scuffs, marks, stains, gently worn, solid soles and heels. The uppers are unmarked, unscuffed. Please examine all pictures as they are part of the description. SHOE TREES NOT INCLUDED. NO RETURNS ACCEPTED. All of my shoes have been disinfected, cleaned, conditioned and polished with Saphir products prior to shipping so they are ready to wear out of the box! Thanks for looking and please check out my other inventory of high end designer/vintage shoes and boots.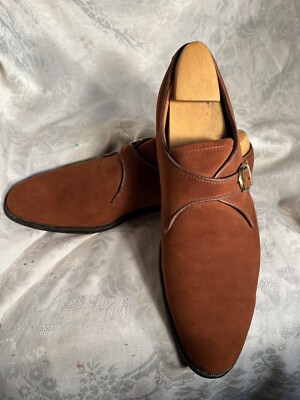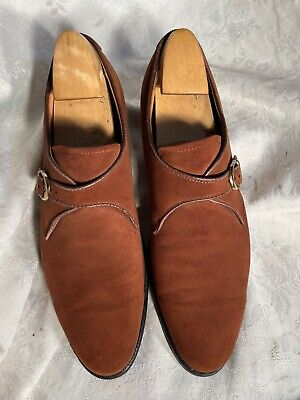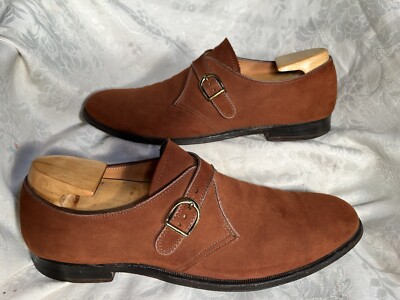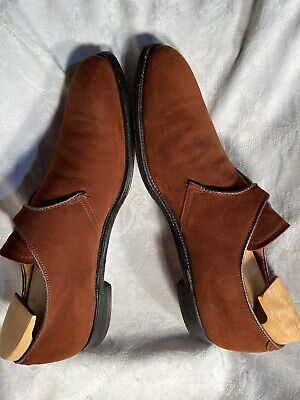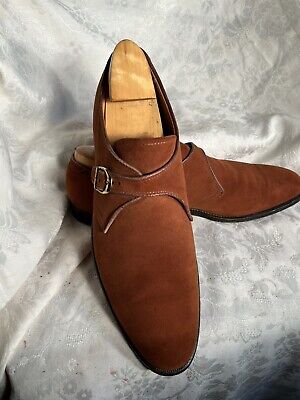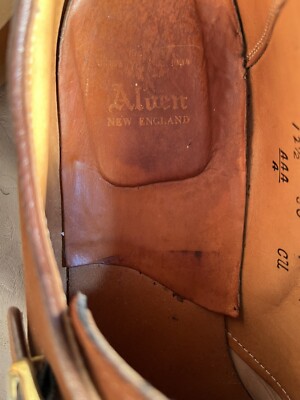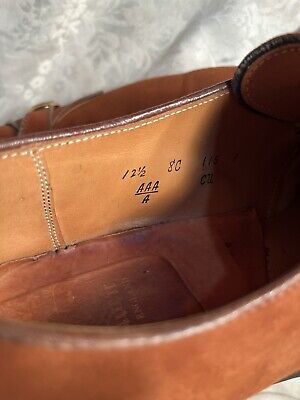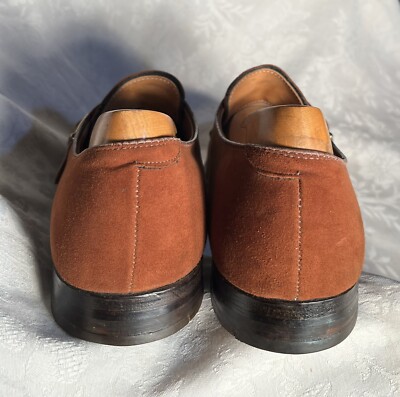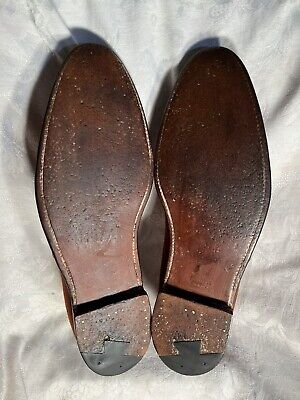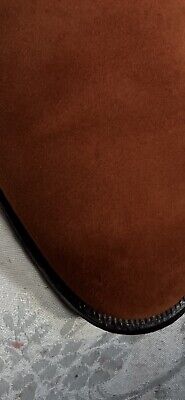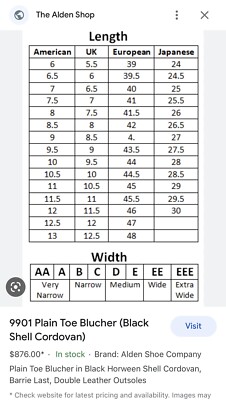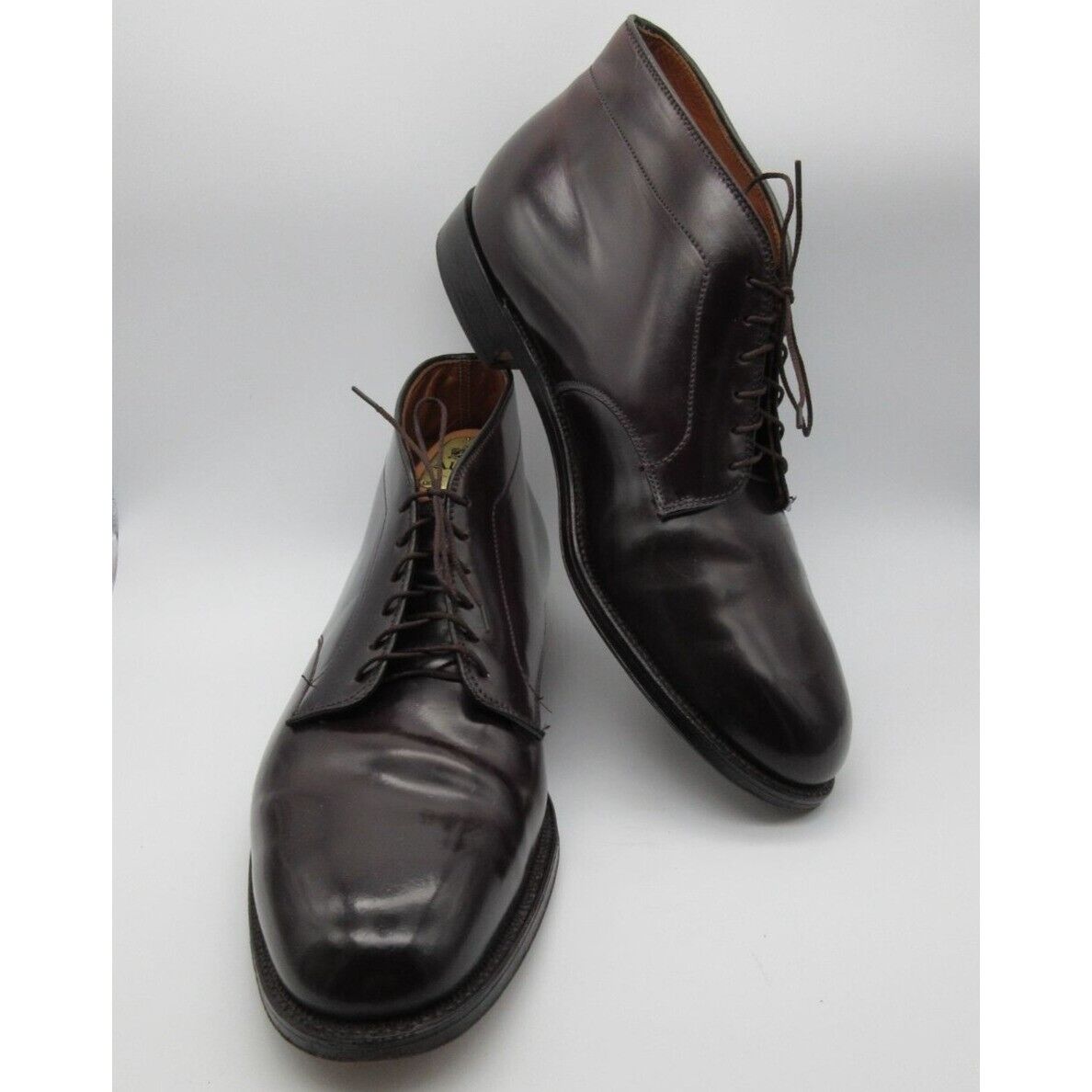 Alden men's plain toe shell cordovan 6 eyelet Chukka dress boots 12EE
Condition: Pre-owned
Size: 12 EE
Start: 2023-01-10 2:46 AM
$675.00

Active

Times Listed: 1
Absolutely stunning business casual Chukka boots. Limited 6 eyelet ankle boots, expertly crafted by hand, lined in leather, complete with leather sole. Note: shoe tree included. MSRP: $900 *** See measurements in images and compare them to your best fitting garment to get sizing. Reach out with any questions. Thanks for popping in! Condition: Pre-Owned Pre-owned item with signs of use/wear. Slight creasing from use. Inconsistencies in finish are due to nature of materials used. No detected stains, rips or tears. Clean interior and exterior *** For our international buyers, we utilize eBay's Global Shipping Program. Be aware there may be additional customs and VAT charges that are the responsibility of the buyer. Happy shopping! Zita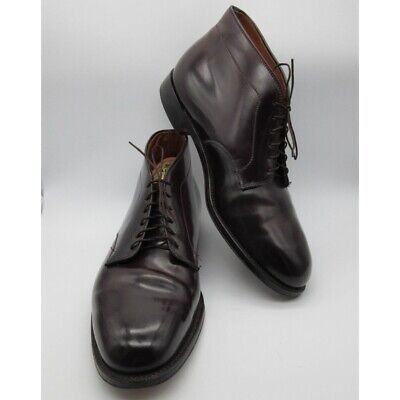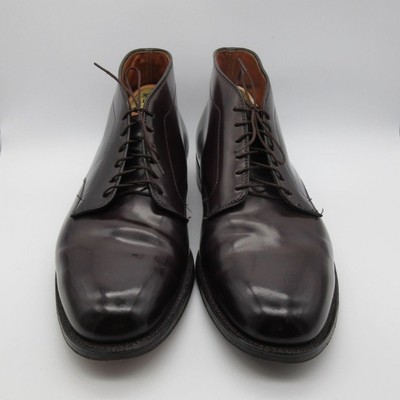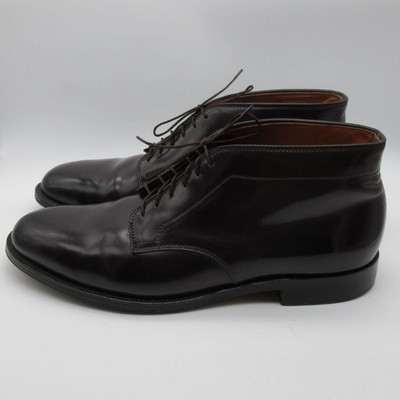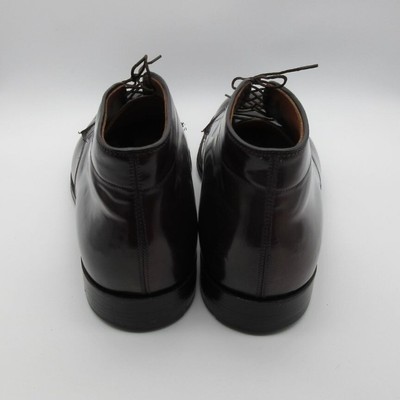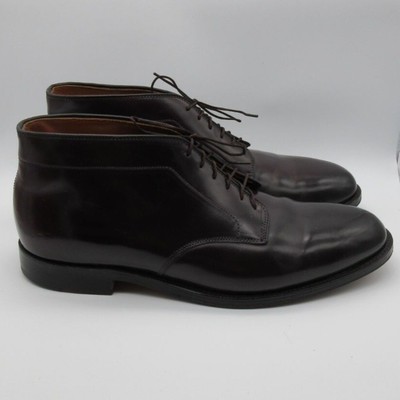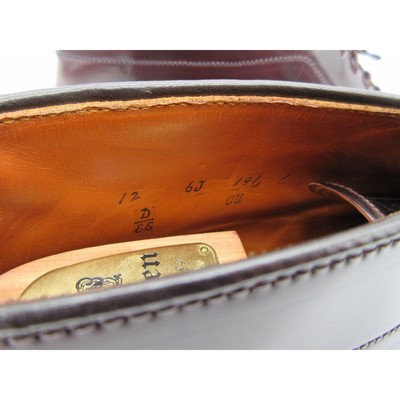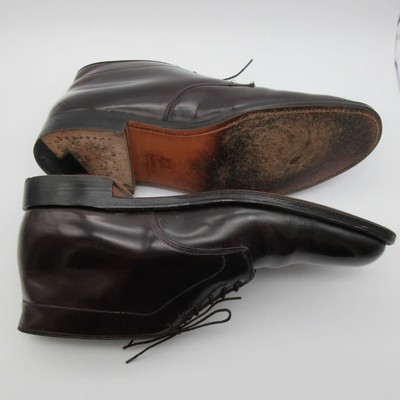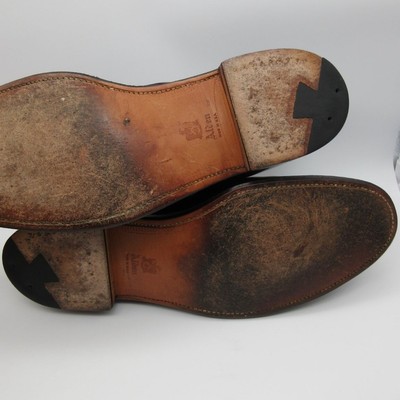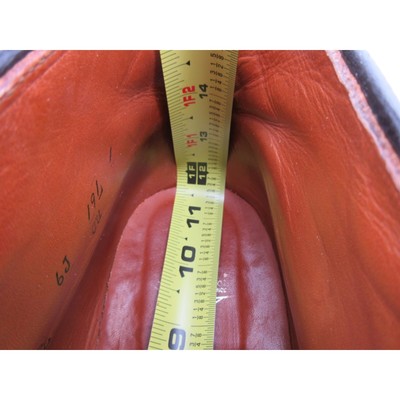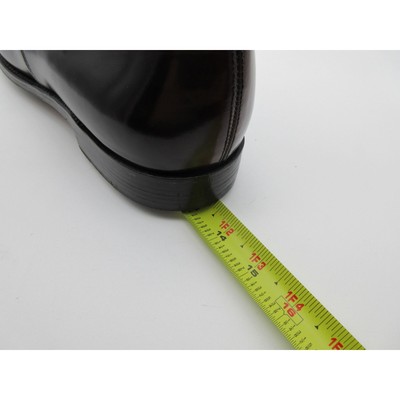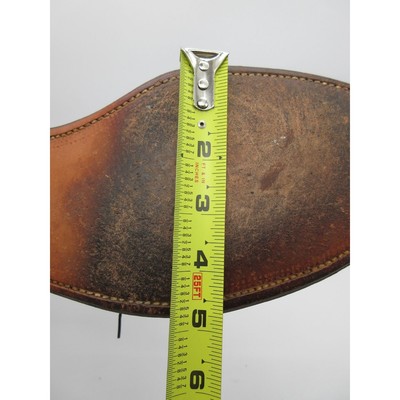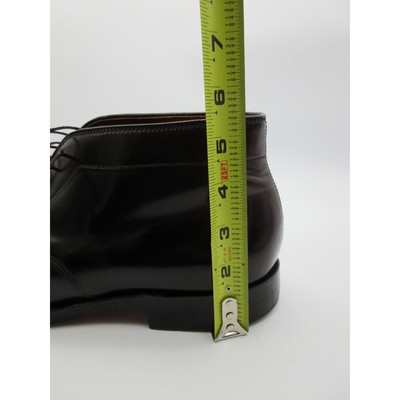 Alden New England Penny Loafers Brown Leather Shoes Men's 11 B/D Made in USA
Condition: Pre-owned
Size: 11 B/D
End: 2023-05-30 1:58 AM
Duration: 22 days, 21 hr
$111.00

Sold

Times Listed: 1
Alden New England Penny Loafers Brown Leather Shoes Men's 11 B/D Made in USA Very good condition !!! 100% Authentic! See pictures for the details determine condition. Please don't hesitate to ask questions and/or clarifications. Thanks for viewing! 🔥 Please check out my other listings for great deals ! ! ! 000D
Rare Alden Cigar Shell Cordovan Moc Toe US-Shoe Size B/D Barrie Last NP. €950
Condition: Pre-owned
Size: 7
End: 2023-05-28 5:29 PM
Duration: 7 days
289.00 EUR

Not Sold

Times Listed: 3
*FINDE IMMER ZEIT FÜR DINGE, DIE DICH DARAN ERINNERN, WIE SCHOEN DAS LEBEN IST * **ALWAYS FIND TIME FOR THINGS THAT REMIND YOU HOW BEAUTIFUL LIFE IS** ***TROUVEZ TOUJOURS DU TEMPS POUR LES CHOSES QUI VOUS RAPPELLENT COMME LA VIE EST BELLE*** ****TROVA SEMPRE IL TEMPO PER LE COSE CHE TI RICORDANO QUANTO BELLA LA VITA**** *****SIEMPRE ENCUENTRA TIEMPO PARA COSAS QUE TE RECUERDEN LO HERMOSA QUE ES LA VIDA***** ******人生がいかに美しいかを思い出させるもののために、常に時間を見つけてください****** ******* 总是找时间做一些提醒你生活多么美好的事情 ******* Werter Ebayer, Ich gebe mir viel Mühe, dass Ihr Paket so schnell wie möglich ankommt. Bitte haben Sie Verständnis dafür, dass einige Faktoren wie Wetter, hohes Postaufkommen und die Leistung von Versandunternehmen außerhalb meiner Kontrolle liegen. Versand: Der Versand an ein Postfach ist ausgeschlossen. Der Nachnahmeversand ist ausgeschlossen. Ein Express-Versand ist nicht eingeplant. Bei PayPal-Zahlung erfolgt der Versand ausschließlich an die von PayPal und Ebay übermittelte Lieferadresse. Ich Verkaufe weitere Sammler Luxus-Artikel weit unter 1/2 Preis, was sich bei mir über die Jahre angesammelt hat, siehe unter weitere Artikel von mir. Ich berechne nur einmal Versandkosten, hierzu bitte vorher schreiben damit ich dann die Versandkosten entsprechend anpassen kann. _____________________________________________________________________________________________ Alden Moc Toe, Barrie Leisten 7 B/D mit original Dreifach- Ledersohle, bei desen Konstruktion auf Robustheit und Langlebigkeit sehr viel Wert gelegt wurde. Wunderschöner Shell Cordovan Schuhe in Cigar braun, Top Zustand, wenig getragen – entsprechend die Gebrauchsspuren, siehe Bilder... Der ideale ultimative Luxusschuhe für den stilvollen Herren, den wirklich nicht jeder hat. Lederfarbe Cigar, je nach Lichtintensität wirkt sie dunkel bis hell braun, siehe Bild 5 in der reihenfolge- mit Blitzlicht fotografiert, eine wunderschöner Effekt, wirkt fast wie Ravello bei Sonne bzw. viel Licht. US 7 B/D Barrie Last VERKAUF ERFOLGT OHNE SCHUHSPANNER ! Sämtliche Angaben, Bilder und Hinweise zur angebotenen Ware sind nach bestem Wissen und Gewissen gemacht und möglichst genau, damit sich der Käufer ein genaues Bild davon machen kann. Fragen bitte unbedingt vor Abgabe eines Gebotes zu klären! Es handelt sich um eine Privatauktion! Das neue EU-Gesetz schreibt folgenden Vermerk bei Privatkäufen vor: Bei meinen Auktionen verkaufe ich ausschließlich Waren, sofern ich es nicht anders beschreibe. Die Waren stammen aus meinem Privatbesitz, ich verfolge keinerlei gewerbliche Zwecke. Ich erkläre ausdrücklich dass ich für die von mir versteigerten Artikel keine Gewährleistung übernehme. Mit der Abgabe eines Gebots erklären Sie sich ausdrücklich damit einverstanden, auf die Ihnen nach neuem EU-Recht gesetzlich zustehende Gewährleistung/Garantie zu verzichten. Keine Rücknahme und keine Rechnung. Danke!
Rare Alden X Sherman Brothers Snuff Suede 3 Eyelet Chukka Boot Crepe 11.5 AAA/A
Condition: Pre-owned
Size: 11.5 A
End: 2023-05-13 8:04 PM
Duration: 88 days, 9 hr, 8 min
$150.00

Sold

Times Listed: 2
For sale is a pair of Rare Excellent Used Condition Alden X Sherman Brothers Snuff Suede 3 Eyelet Chukka Desert Boots Crepe Sole Men's 11.5 AAA/A. For your consideration is a pair of luxurious crepe-soled chukka boots, from the esteemed American Shoemaker, Alden. These are a particularly rare 3-eyelet chukka boots in Snuff Suede and a full crepe sole (not the plantation crepe 3/4 sole) - Alden more typically is known for their two eyelet pairs. The style code appears to be "593" though this appears to match up with the "Shrunked Calf Saddle in Burgundy," so maybe these were a custom run or something. With a timeless design and profile, top of the line materials, and robust Storm Goodyear Welted Construction, these shoes will last years, providing dependable wear and style. These shoes feature a buttery soft Snuff suede leather upper, unique 3-eyelet chukka desert boot design by Alden, braided brown laces, leather lining, cushioned leather sockliner, leather insole, leather midsole, full crepe rubber outsole and heel, and Alden's Storm "Pre-Stitched Reverse Welt" Goodyear Welt. For reference, here are the approximate measurements (taken along the outsole): Length - 13.125" Width (at the ball of foot) - 4.375" I gave these shoes the complete works for suede shoe care/cleaning. I thoroughly cleaned the uppers with Saphir Médaille d'Or Omni'Nettoyant, deep conditioned with Saphir Médaille d'Or Renovateur Suede and Nubuck Conditioning Spray, then waterproofed them with Saphir Médaille d'Or Super Invulner Waterproofing Spray. I also cleaned/conditioned  the leather interior/insoles with Weimans Leather Wipes. They come from a pet and smoke-free home. Shoe trees are not included. If you have any questions, please feel free to ask! Also, feel free to check out our account for other quality offerings! (Including multiple other shoes in similar sizes!).