Alden D7809 Snuff Suede Cap Toe Boot
Additional Model Details:
Double Waterlock Leather Outsole

360 Flat Welt
Alden D7809 eBay Sales (last 50):
When you click on links to make a purchase, this can result in this site earning a commission. Please see our affiliate disclosure policy.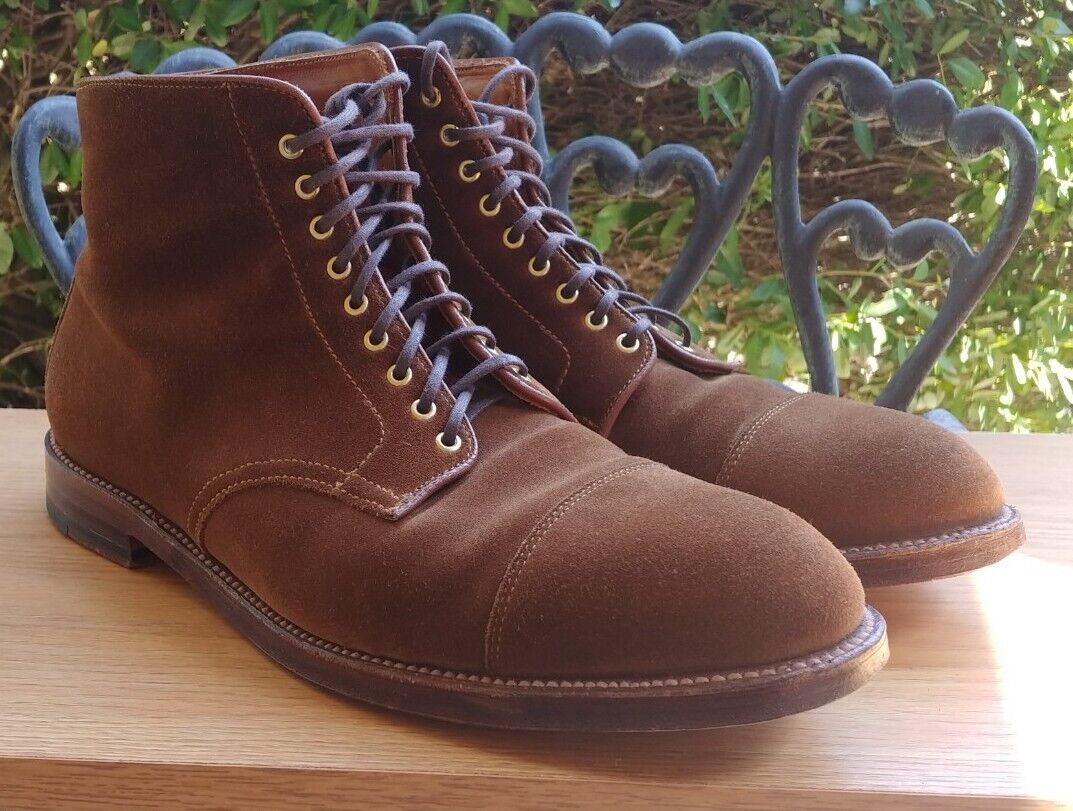 Alden "Marvaments" 11D Snuff Suede Cap Toe Boots
Condition: Pre-owned
Size: 11 D
Start: 2023-08-22 5:27 PM
$359.00

Active

Times Listed: 1
Alden special makeup from Brick + Mortar. Amazing snuff suede, cap toe, gold eyelets, 360 antique flat welt, double oiled Waterloc leather soles, Grant last. Very beautiful boots, fully leather lined and very supple. These sell for $710 on the Brick + Mortar website only. Comes with the box and 2 Alden boot bags. Thanks!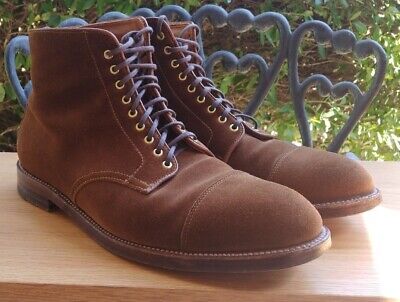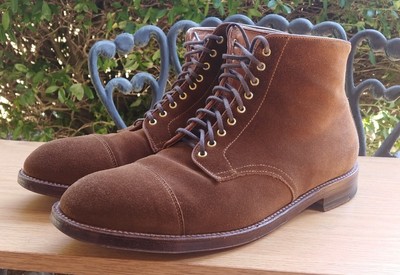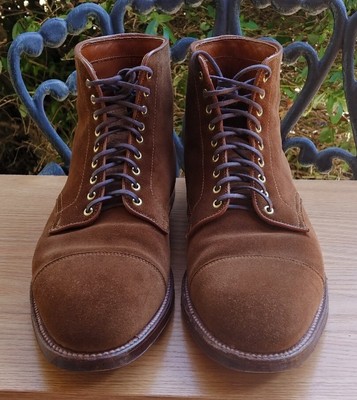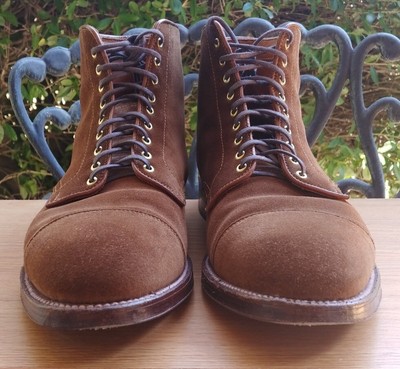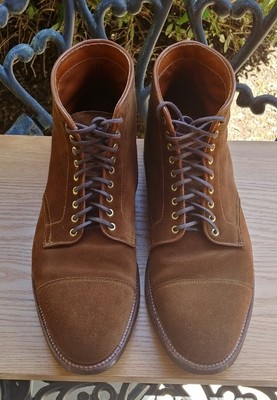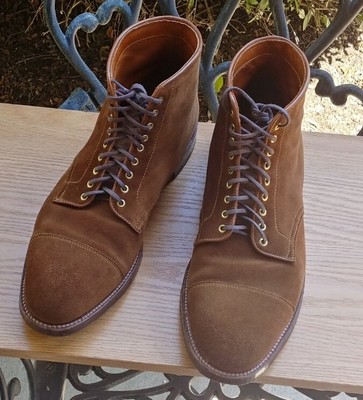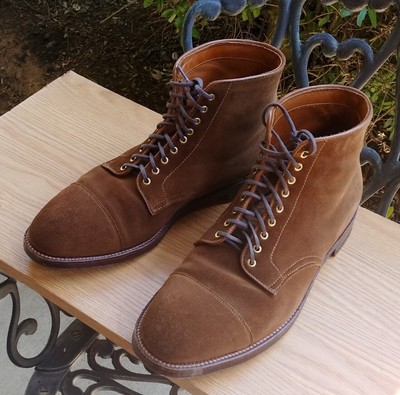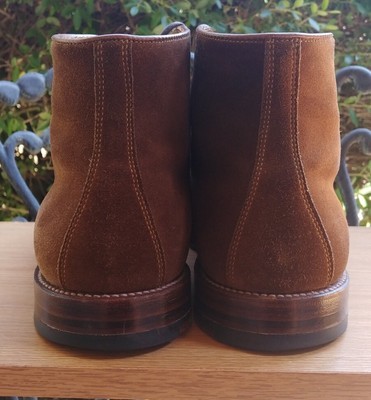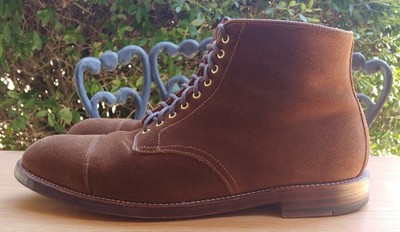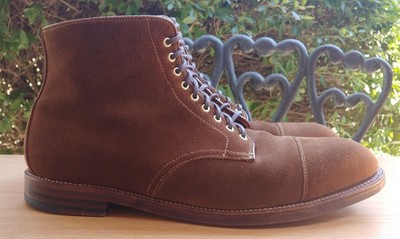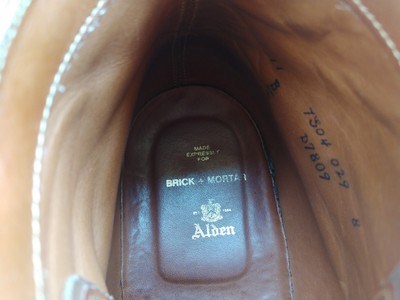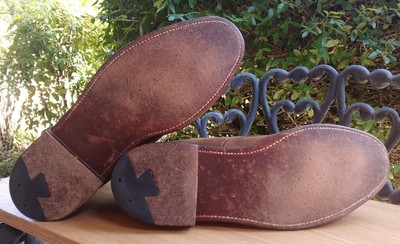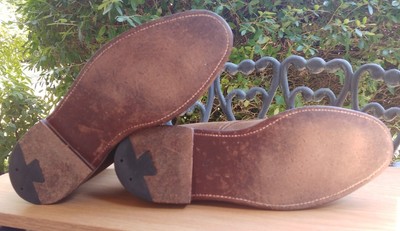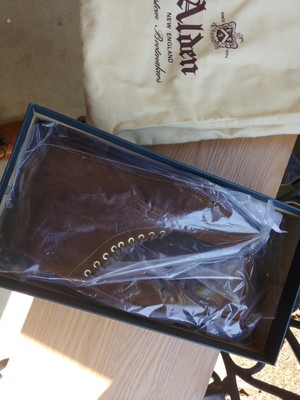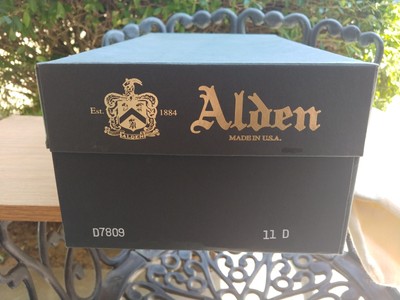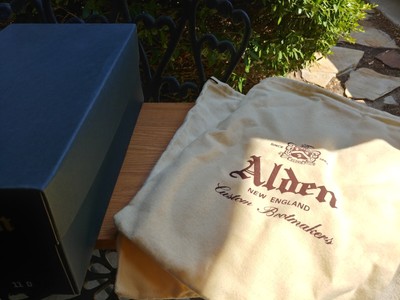 Alden Snuff Cap Toe Boots, 11.5 EEE, Grant Last, Excellent
Condition: Pre-owned
Size: 11.5 EEE
End: 2023-01-25 4:14 AM
Duration: 1 days, 3 hr
$325.00

Sold

Times Listed: 1
For your consideration, my Alden x Brick and Mortar "Marvaments" cap toe boots in Snuff Suede. Size is 11.5 EEE. These are built on the Grant last, and feature antique welt and edges, double oiled "Waterloc" outsoles, and brass eyelets. Excellent condition. I only wore these a few times. The sizing doesn't work for my feet, unfortunately. Ships quickly with all original box and packaging, and Alden shoe bags. Thanks for looking.
Alden "Marvaments" Snuff Suede Grant Last Straight Tip Boot Size 9D
Condition: Pre-owned
Size: 9
End: 2022-04-14 11:29 PM
Duration: 3 days, 18 hr, 31 min
$420.00

Not Sold

Times Listed: 2
Like new, we'll taken care of and have added new waxed laces from Alden, as well as used the Saphir Medaille Renovateaur conditioning spray. Normal wear on bottom leather sole. Designed in Collaboration with Marvaments Grant Last 360 Flat Welt Antique Welt and Sole Edge Double Oiled 'Waterloc' Outsoles 9 Brass Eyelets The pictured straight tip boot is made using the following high quality Alden construction and materials: Full leather linings, leather insoles, cork mid-soles, oiled 'waterloc' outsoles, true Goodyear welt construction, and steel shank for long lasting comfort and support. https://www.brickmortarseattle.com/high-boots/marvaments-snuff-suede-grant-last-straight-tip-boot Grant : Runs 1/4 size larger than normal U.S. size. Great fit for a high instep. Most fit true to size.
Alden x Brick & Mortar • 9.5D Grant Last • Marvments Boot • Snuff Suede
Condition: New
Size: 9.5 D
End: 2021-09-26 1:39 AM
Duration: 4 days, 0 hr, 47 min
$485.00

Sold

Times Listed: 1
Alden x Brick & Mortar • 9.5D Grant Last • Marvments Boot • Snuff Suede. Brand New "Marvments" boot from Brock and Mortar Box and bags included Size 9.5D / Grant Last Brass Eyelets 360 degree flat welt Leather sole Signature required for delivery. Please know your size as returns are not accepted. Reach out with any questions!
ALDEN For Brick & Mortar Boots Snuff Suede Straight Tip Cap Toe Sz 11 D Brown
Condition: Pre-owned
Size: 11 D
End: 2021-07-10 12:20 AM
Duration: 88 days, 6 hr, 57 min
$240.00

Sold

Times Listed: 3
Up for bids is a pair of men's Alden boots made for Brick & Mortar. Constructed on Alden's Grant last. USA made. Size 11D. Very good condition! Some minor wear. See photos.