Alden D9905HC Black Chromexcel Indy Boot
Additional Model Details:
Commando Outsole

270 Storm Welt

Speed Hooks

Ealdwine The Dawson
Alden D9905HC eBay Sales (last 50):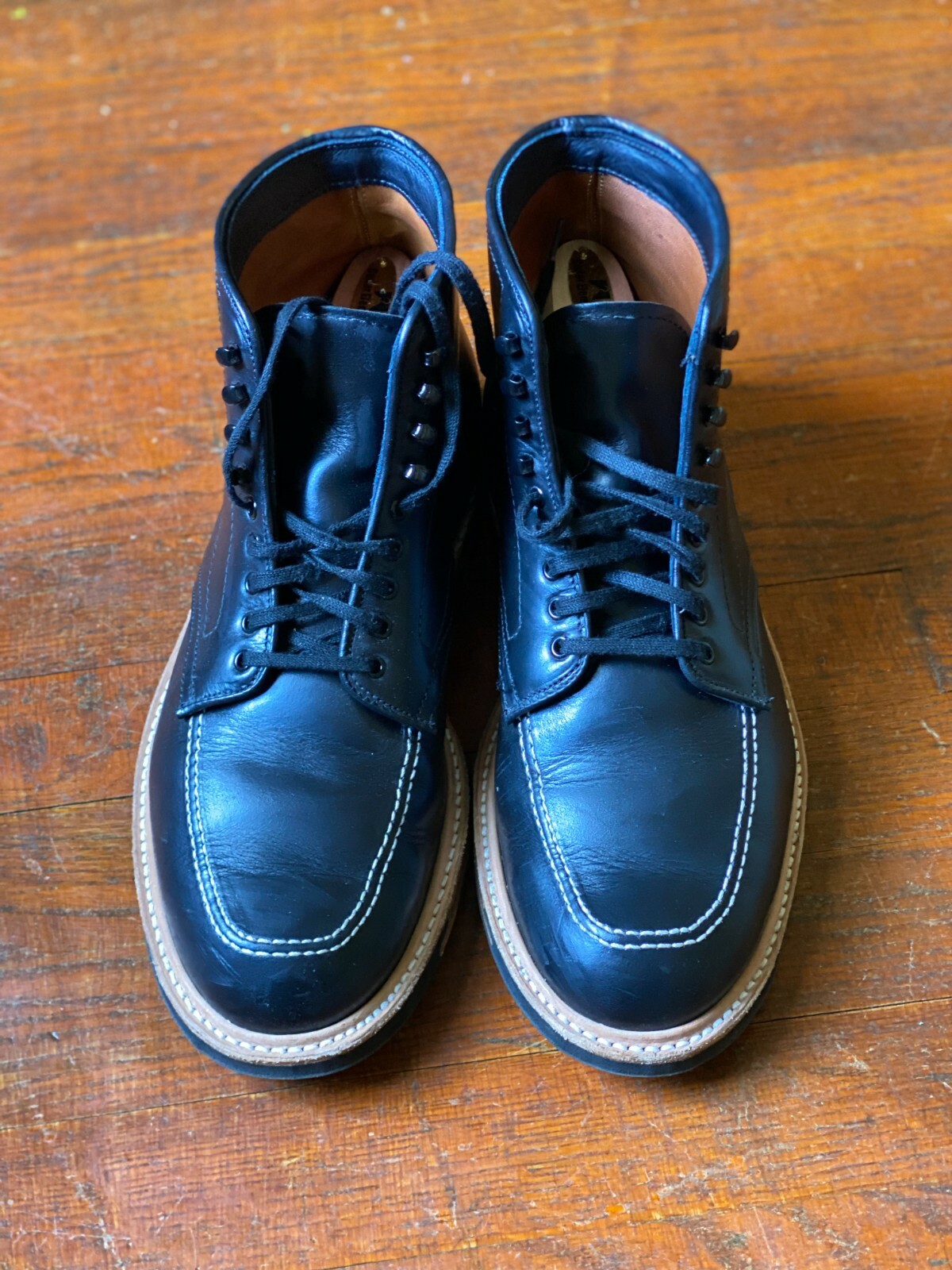 Alden 401 Black (D9905HC) The Dawson Indy Boots 8.5D
Condition: Pre-owned
Size: 8.5
Start: 2022-01-19 5:27 PM
$400.00

Active

Times Listed: 1
Alden 401 Black (D9905HC) 'The Dawson' Indy Boots from Ealdwine. Retail for $635 new. 8.5 D size (on TruBalance last so fits a standard 9D if you're not familiar with Alden's TruBalance last). Great shoes, but I don't wear them much.Black Chromexcel Leather. Worn a handful of times but obviously they are quite new. Please ask any questions before bidding.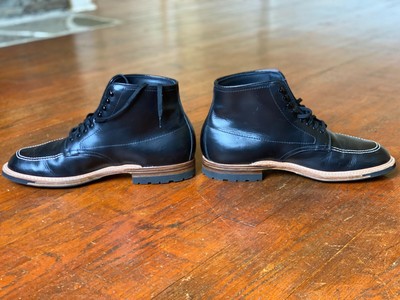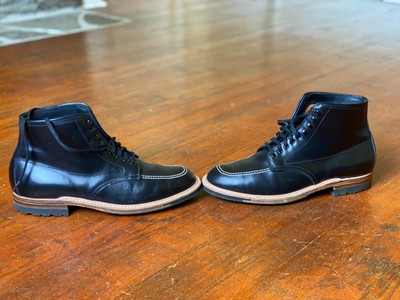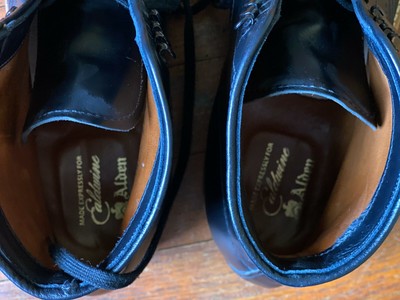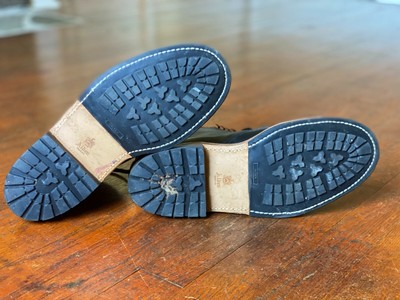 Alden Indy 401 Commando Sole 8.5D
Condition: Pre-owned
Size: 8.5
End: 2021-11-08 1:44 AM
Duration: 2 hr, 24 min
$225.00

Sold

Times Listed: 1
Ealdwine Raleigh's Alden Indy Dawson model - 401 Commando Sole 8.5D. Trubalance last. Always stored with trees and well cared for. Comes with Alden box and bags. The eyelets and hooks are colored bronze with Testor enamel paint marker. Can be easily removed to restore original black color. Alden's Iconic Indy Boot in Black Chromexcel Leather 270 Natural Storm Welt Natural Welt and Sole Edge Commando Outsole Black Eyelets/Speed Hooks Made in Massachusetts All Alden Shoes and Boots are crafted with a tempered steel shank under the arch of the foot. The shank provides superior support and comfort throughout the day. *Trublance Last runs 1/2 size longer than standard US Sizing. We recommend sizing down 1/2 size from your true-to-size length. Please know your size in Trubalance last. No returns. Shoe trees not included.